One of the most anticipated grand openings of the year will be this weekend when Stonecloud Brewing Company finally welcomes the public to their taproom. The grand opening is Saturday, July 15, from noon to 9 pm. Owner and brewer Joel Irby has been equipping the historic Sunshine Laundry building on N. Classen to be a fully functioning brewery and taproom.
Irby grew up in Oklahoma, but departed for Colorado after college, where he worked for Avery Brewing Company, one of the most respected breweries in the U.S. While there, he learned to love mountain climbing, including that moment when the seemingly endless mountains give way to the cloud line—thus the name Stonecloud. As a recollection of sorts, he has climbing holds bolted to the wall of the brewery.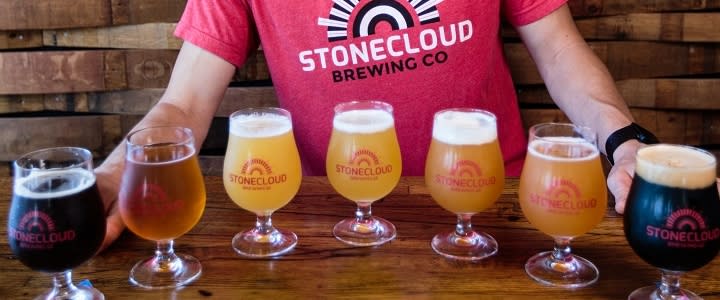 According to taproom manager Adrienne Jaskula, Stonecloud will open with approximately ten beers on tap, a number that includes their outstanding Turtlehead Russian Imperial Stout made with Mariposa coffee out of Norman.
"We'll always have housemade seltzer water on tap, as well as nitro coffee from Leap Coffee Roasters and kombucha from Big Oak."
Both are local companies, and Jaskula said the brewery would work with other locals as much as possible. As for the seltzer, they really do make it in-house, and they use fresh fruit juice to brighten up what is already a refreshing palate cleanser.
As for the other beers, Irby said the grand opening will feature a few beers that will reflect the brewery's core standards.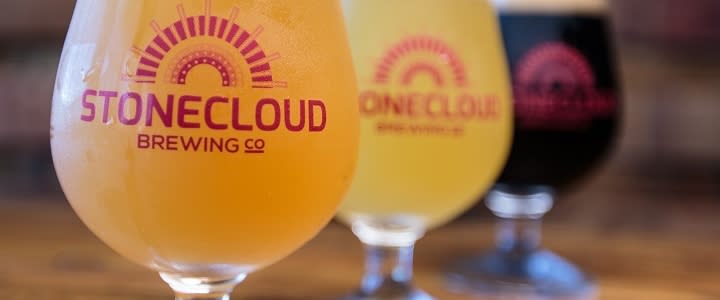 "We aren't going to be a place where we focus on one style of beer," Irby said. "We'll have a wide variety and not brew to any particular style. I love too many types of beer to limit myself, and I think of styles more as guidelines rather than a set of rules."
On the list for the opening will be Astro Dog, a grapefruit IPA that is a bright, refreshing, balanced beer that has just enough hops and just enough grapefruit to create a great pairing without being overwhelming. The Neon Sunshine is a Belgian Witbier made with fresh tangerine peel. Again, the pairing is in great balance, which seems to be a mark of Irby's style, as well as of his assistant brewer Nate Roberts, who also worked at Avery.
"Fruit should complement the beer, not overwhelm it," Irby said. It's a philosophy that is clear in what is likely to be one of their most popular beers, an apricot sour called Journey Home. Sours can be very off-putting to some drinkers, but Irby has managed to create a sour that is approachable for novices and popular with fans.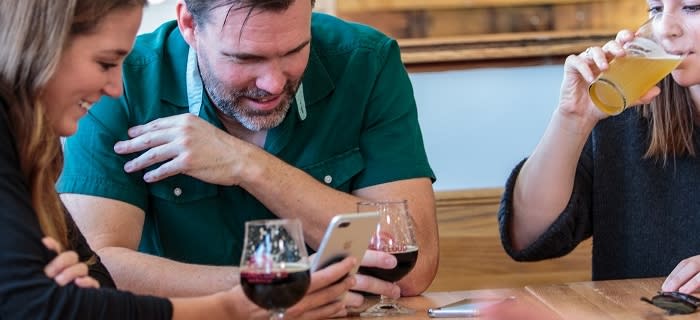 For the first few months, Stonecloud beers will only be available in the taproom—including crowlers (32-ounce cans) to go. "We want to make sure everything here is where we want it before we worry about wider distribution," Irby said.
For the grand opening, Smokin' Okies will be on site for a pig roast, and Holey Rollers donuts will pair their popular pastries with Stonecloud beers. After the grand opening, the regular hours are Monday – Wednesday 3 to 9 pm; Thursday – Saturday noon to 9 pm; and, Sunday 10 am to 6 pm.  Food trucks will be on site Friday and Saturday from 4 to 9 pm, and Jaskula said people are welcome to bring their own food from local restaurants. Tours will start "a few weeks after opening," and will be on Saturdays. The hours are not yet determined.