Eating and drinking habits change a bit in the hot Oklahoma summer, focusing on cool, refreshing, light and seasonal. We rounded up a few chilled summer dishes, as well as some heat-beating cocktails around the metro to help you navigate summer.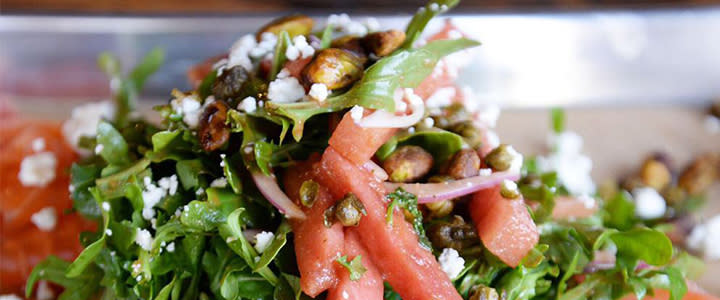 The Smoking Boar opened July 5, and while we certainly recommend the smoked meats and hot barbecue sauce, for the more seasonally inclined, the cold smoke salmon salad is perfect summer food. It's a mound of watermelon, arugula, onion and smoked salmon, served with jalapeno vinaigrette. It's plenty for two people and manages to be light but filling, thanks to the salmon.
Watermelon is one of Oklahoma's favorite summer treats, so you'll find it in lots of places, like the salad above and the ahi tuna poke bowl at the Hutch on Avondale. Chef David Henry builds a beautiful bowl of tuna, heirloom tomatoes, watermelon, onions, avocado puree, and more, that's served chilled. It's delicious inside or outside on their shaded patio.
Chilled soup works well for summer, too, and The Metro Wine Bar has some of the best in town. Opt for the chilled avocado-cucumber soup—it's like summer in a bowl—or go classic with vichyssoise, a chilled cream of potato and leek soup.  Combine either with the house bread, and you've got a tasty lunch.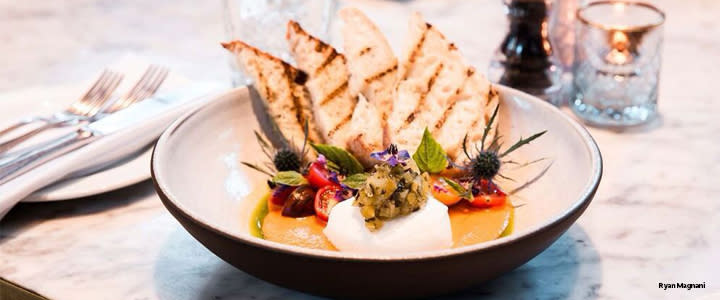 The Jones Assembly is rolling out new food with the hiring of Chef Kevin Lee, and two of the items are excellent summer fare. The burrata features fresh tomatoes three ways, including a fried green tomato, and it's served with house-made sourdough. The Hamachi Crudo is served chilled with an arugula salad with pistachios and radishes, tossed in a zippy orange vinaigrette.
While you're eating at Jones, might as well try one of the favorite local drinks for summer, Frosé. It's dry Spanish rosé blended with gin, lemon juice and strawberries, and served slushie style. Enjoy it on Jones Assembly's massive patio with enough misters to keep you cool.
We understand that beer is already a popular summer drink, but the Slushed at Elk Valley's taproom is so popular it's become the best seller, and for good reason. The drink begins with Elk Valley's Berliner Weisse Sour in a frozen margarita machine. Then, depending on availability, you can choose fruit juices like blackberry, peach, strawberry lemonade, creamsicle, etc., to add to the slushy mixture, making it a beery, fruity, frozen refresher.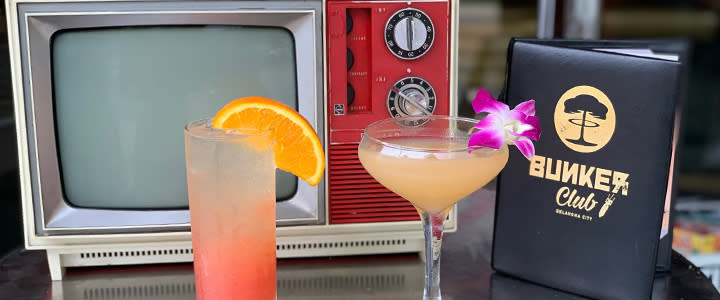 Bunker Club in Uptown 23rd already has a well-deserved reputation as a cocktail nerd haven, and this summer, Meghanne Hensley's Champagne Supernova and Rynae Petkoff's Catch Me if You Cantaloupe will only add to that reputation. The Champagne Supernova is Mezcal, Tequila, hibiscus tea syrup (made with tea from T Urban Teahouse), blood orange juice and Prosecco. It's layered, complex and crackling with citrus and acid. The Catch Me if You Cantaloupe is built around fresh juice, ginger, botanical gin and fresh lemon. Baking spices are hiding underneath all the layers, making it a summer cocktail with fall sensibility.