Roughly half of Americans will watch the Super Bowl on Sunday, which this year pits the now legendary Tom Brady's New England Patriots against the Philadelphia Eagles. Unlike other big national days, like Valentine's Day or Halloween, the majority of those viewers will stay home or be at a friend's house party. However, if you're wanting to get out on Super Bowl Sunday, there are several great options in the metro for food and drink.
Tapwerks in Bricktown has been serving up craft beer in Oklahoma City since long before anyone was talking about craft beer. With 100 beers on tap and another 100 in bottle, they have a beer for every preference in your group of Super Bowl friends. They'll serve food until midnight Sunday, and they have two large projection televisions on the second floor and three large flat screens on the ground floor.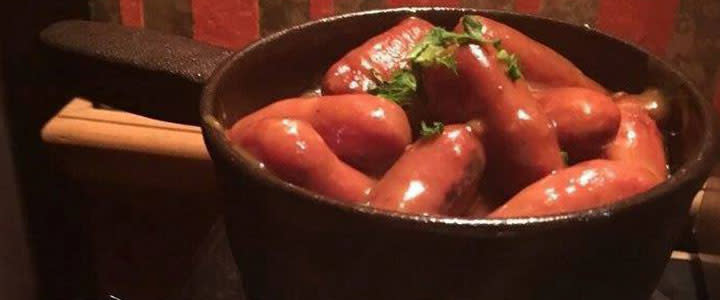 Looking for something a little smaller and quieter? Try the den at R&J Supper Club in Midtown. There are no televisions in the bar, but upstairs at R&J, you'll found lounge furniture and a large flat screen television. If you think no Super Bowl party is complete without "Li'l Smokies," then you'll be happy to know R&J has their own cocktail wieners to go with some fantastic classic cocktails and tiki drinks.
Both locations of Republic Gastropub—Classen Curve and Chisholm Creek—are open Sunday night. Part sports bar, part beer nerd mecca, and part pub, Republic has more televisions than we had time to count, and the wall of televisions will be tuned to the game. Classen Curve has 95 beers on tap, and the West Memorial location has 85. In fact, they're one of the few places you'll be able to get Neon Sunshine from Stonecloud Brewing Company (a local brewery) on tap during the game. There is a full food menu, including great options for groups like pulled chicken nachos and Sriracha wings.
Speaking of beer, another local beer mecca, James E. McNellie's Pub in Midtown, will be open until 2am. They have 60 beers on tap, but a total of 350 selections in house. The word is overused, but there is literally something for every taste, including an excellent selection of local brews like 405, COOP and Anthem. McNellie's has three floors, and televisions on every one. If you're a smoker, there is good news. The third floor is smoking, and they've got projection televisions up there. The kitchen is open until 11pm.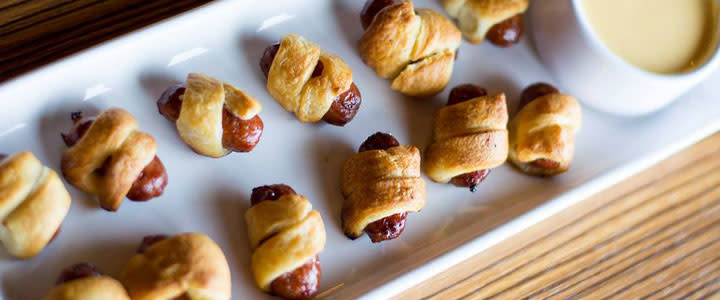 Finally, Pub W is known locally for having some of the best fried chicken in the city. They also have stellar cocktails and a solid beer list at the north and south OKC locations. While we absolutely think you should have some fried chicken—it's Sunday, after all—you'd be making a huge mistake if you didn't get one of their delicious, fresh-baked pretzels. They also have pigs in a blanket! Wash the food down with a Prairie Paradise, from another local favorite brewery. Pub W may be the last place in OKC with this delicious double IPA.