Oklahoma City is home to world class attractions, many of which happen to be indoors. Here's a few indoor attractions unique to Oklahoma City that you just have to try.

Oklahoma City is home to world class attractions, many of which happen to be indoors. Here's a few indoor attractions unique to Oklahoma City that you just have to try:
1. Let your family's imagination run wild at the Science Museum of Oklahoma. The CurioCity (pronounced "curiosity") exhibit is unlike anything else in the country. It is 20,000 square foot of science themed wonderland with hands on activities for all ages.
2. Visit the country's only skeleton museum at the Museum of Osteology.  Exhibits are truly unique as they feature animals from around the world and educate guests on anatomy, diversity, and more.
3. What child doesn't dream of being a firefighter? Take the kids to the Oklahoma State Firefighter's Museum and Memorial  to see antique fire trucks, replica fire stations, and more.
4. Go back to the rugged American West at the National Cowboy & Western Heritage Museum and catch a glimpse into the lives of American Cowboys, settlers, and Native Americas. The interactive Children's Cowboy Corral provides ample opportunity for western style fun. Saturdays, families will find special hands-on, minds-on activities that cater to children.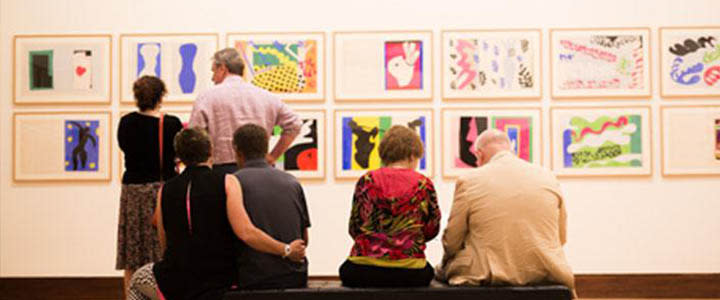 5. Oklahoma History Center bringing Oklahoma history to life and demonstrating how Oklahomans have contributed to our nation's rich history. Find special family activities throughout the museum including crafts, coloring, hands-on carts and educational trunks on First Saturday Hands-on History.
6. If airplanes are your thing, stop by the 99s Museum of Women Pilots dedicated to the history of women in flight, you can see items like Amelia Earhart's first pilot license in the exhibits.
7. With a focus on education and inspiration, the Oklahoma Contemporary Arts Center is a great place to take the kids to find innovative art exhibits throughout the year. Admission is free. Attend a special Make and Take family workshops every second Saturday (1-4pm) for art-making projects inspired by museum works of art on exhibit.
8. Tour the Oklahoma City Museum Of Art - 3 stories of permanent and special exhibits ranging from European and American Art to a large collection of Dale Chihuly Glass. Stop in any Saturday for Drop-In Art Saturday (1-4pm) where you and your family can create your own museum collection inspired works.
9. If you are looking for a theater show, head to Lyric at the Plaza for Broadway style productions. For younger audiences, the Oklahoma Children's Theatre (3000 General Pershing Blvd.) presents live theater and interactive experiences perfect for all ages.
10. Looking for local country music, head to the historic Stockyards City Saturday evenings for The Rodeo Opry for the state's Official Country Music Show. To see the world's largest collection of banjos on public display, visit The American Banjo Museum. You'll see over 400 instruments on display, music, film, and more to learn about the banjo's rich history.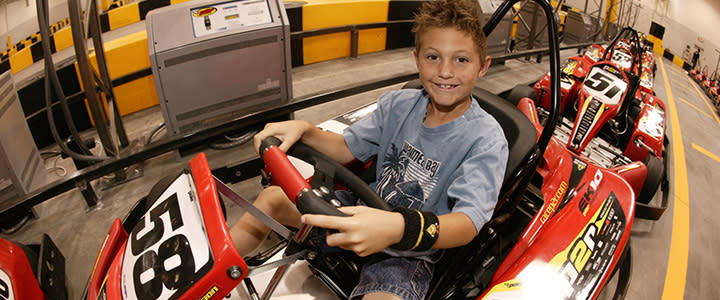 11. Want something a little more active, what about a family bowling night at Dust Bowl Lanes and Lounge , an OKC Thunder Basketball game at Chesapeake Arena (2100 West Reno), or a spin around the high performance indoor kart track at Pole Position Raceway.
Enjoy the warmth of an inside attraction during these colder months and dream about the warmer ones that are on your list for summer!