A day with girlfriends should start with brunch, and you can find Saturday and Sunday options in several areas of the city. For a modern take on Italian, try Stella Modern Italian's Sunday brunch. Located in the heart of Midtown, brunch at Stella puts you within a few blocks of Bricktown, Deep Deuce, Downtown, and Uptown 23rd. On Saturdays, pop over to downtown for Kitchen 324's unique culinary options beginning at 7 a.m.—not that you want to be up that early.
If you are farther north, West on Western also has Saturday and Sunday brunch, or you can split the difference and hit the oyster bar at The Drake in Uptown 23rd. West on Western puts you close to Memorial Road, an area with dozens of shops, Quail Springs Mall, and Topgolf, and it's only ten minutes from downtown.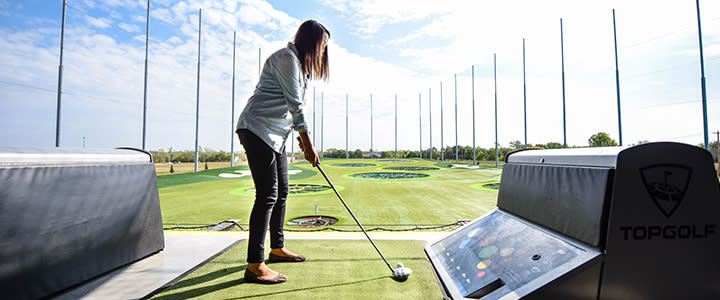 After a mimosa (or wine) brunch, hit the spa for pampering. Udander downtown is one of Oklahoma City's most elegant spas. If you plan your day right, you can brunch at Kitchen 324 and walk across the street to Udander, which features a full range of spa services, including facials, massage, sauna, and skin treatments. One of the best features about Udander is the quiet elegance; even the atmosphere and décor are relaxing.
Shopping districts are located all over Oklahoma City, so if malls are not your thing, hit up the shops at Classen Curve. The shopping center on the Curve is one of OKC's most striking modern architectural developments, and you can choose from national, regional and local brands: lululemon, Anthropologie, Impeccable Pig, Balliets, etc. You really don't even need to leave the Curve, as you can find lunch or happy hour cocktails at RePUBlic Gastropub.  
Midtown shopping includes stationery, clothing, gifts, and art. Hit Black Scintilla for women's clothing, accessories, gifts, and home décor, and then pop over to Automobile Alley for an amazing assortment of stuff you never knew you needed at Plenty Mercantile or Urbane. Here, too, you will find two excellent bars, one at Broadway 10 and the other across the street at Sidecar.      
Before the big night of fun, head up to Vast on the 49th floor of the Devon Tower for an amazing view of Oklahoma City and surrounding areas. Grab a cocktail at the bar while you enjoy the view, or take a table in the lounge. The wine list is outstanding, too, and the menu is overseen by Oklahoma's most decorated chef, Kurt Fleischfreser.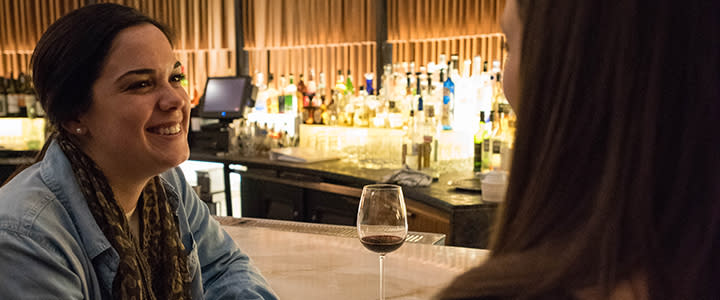 If it's dancing you're after, the locals still swear by Groovy's. Their mixture of rock, pop, hip-hop, country, and r&b makes for an eclectic crowd and a wonderfully casual atmosphere.