Make a splash this May with the all-new RIVERSPORT Rapids opening May 7 at the Boathouse District. 
Make a splash this May with the all-new RIVERSPORT Rapids opening May 7 at the Boathouse District. What's the Boathouse District, you ask? Let us blow your mind…
Home to the U.S. Olympic and Paralympic Training Site for Canoe/Kayak, The Boathouse District hosts numerous regattas throughout the year.  But there's plenty to do for non-Olympians too. Anyone can enjoy kayaking, dragon boating, stand up paddle boarding and cycling. There's also the world's tallest adventure course, four of the tallest stainless-steel slides in America and so much more. Experience the Rumble Drop and free fall 80-feet down on the adventure course, zip line across the Oklahoma River 700-feet and back and get your adrenaline pumping the entire way up the Sky Trail. There's even a mini adventure course for the kiddos, too!
Now that you're familiar with our gem on the water in OKC, let's chat about all that is happening with the opening of RIVERSPORT Rapids and how you can take on the rapids yourself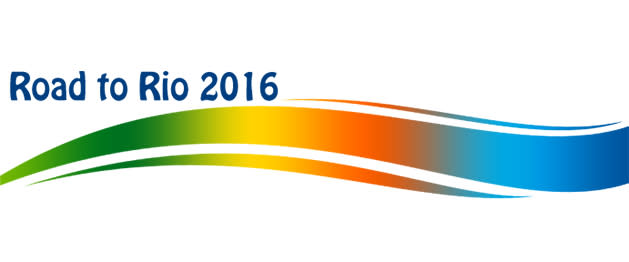 The grand opening celebration will take place May 7-8.  The event will feature Team USA's Road to Rio Tour presented by Liberty Mutual Insurance. The interactive tour will give fans a chance to experience the spirit of the Olympic Games, try their hand at some of the sports and meet Team USA athletes. OKC is one of only six stops on Team USA's nation-wide tour. You'll find live music, a beer and wine garden and on Saturday evening there will be a live concert on the stage by the whitewater facility followed by fireworks.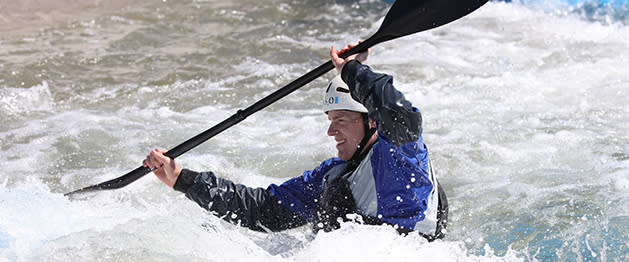 The weekend celebration will also include US Olympic Trials- Canoe/Kayak Slalom as athletes from across the U.S. will come together here in OKC to vie for a chance to compete at the Rio Games. Another aspect of the grand opening celebration will include a rowing regatta on the Oklahoma River with more than 1,500 youth rowers will complete in the USRowing Central District Youth Championships.
If you haven't had your fill yet, the weekend will offer up some great food from local food trucks as well as the opening of RIVERSPORT Rapids new restaurant.
So if you're a beginner like me, or have years of experience on the rapids, head to OKC's Boathouse District and try out the new whitewater and kayaking center!