Look for the bare necessities at the Myriad Botanical Garden's Children's Garden as they transform the area into a jungle haven. Experience Rudyard Kipling's story of how the man cub, Mowgli, adapts to life in the jungle with the help of Baloo, Bagheera, Kaa, and those pesky monkeys. Enjoy crafts, activities and imaginative displays that capture India's rich culture and will educate us all on the adventures in this heartwarming story.
When: Now – May 22, 2016, 10am-5pm daily
Where: Children's Garden
Admission: Free admission for Members, free for nonmember children ages 3 and Under,  $6 per person or $10 per person for Crystal Bridge and The Jungle Book Combo Package
 *Purchase a family membership for $65 and come for FREE as many times as you like throughout the 17 day festival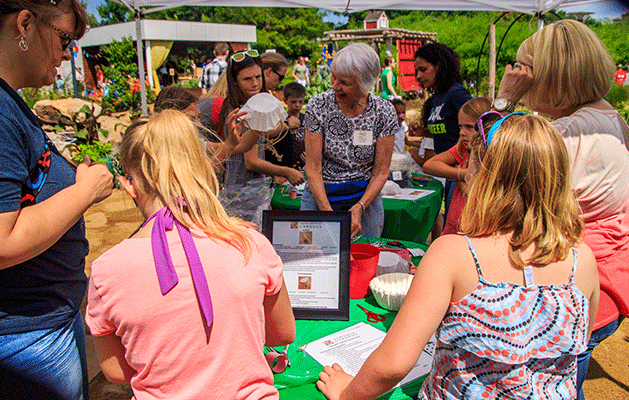 Events taking place during the festival:
Stories from the Jungle
Head to the Myriad Gardens Fridays and Saturdays for an interactive reading of jungle-inspired books. Audience members will have the chance to participate in the story and be the elephants, monkeys, and other jungle friends as we read through charming stories. (Best for Ages 4-9)
When: Fridays and Saturdays during The Jungle Book, 1 – 1:45pm
Where: Bagheera's Bungalow in the Children's Garden
Admission: Free with Admission to The Jungle Book (Admission is free for members!)
Painting in the Gardens Series with Wine and Palette
Bring scenes from The Jungle Book to life on canvas! This session will also offer a kid-friendly option to choose from. One 11"x14" canvas is offered to each participant. Make it a family day! Mom or dad can paint alongside with their young artists after being inspired by the displays seen in the Children's Garden.
When: Saturday, May 14, 11am-1pm
Where: Pavilion Lawn or South Lobby of Crystal Bridge depending on weather
Admission: Members $20, register by phone (405) 227-0230, Nonmembers $25, register at www.wineandpalette.com/calendar.asp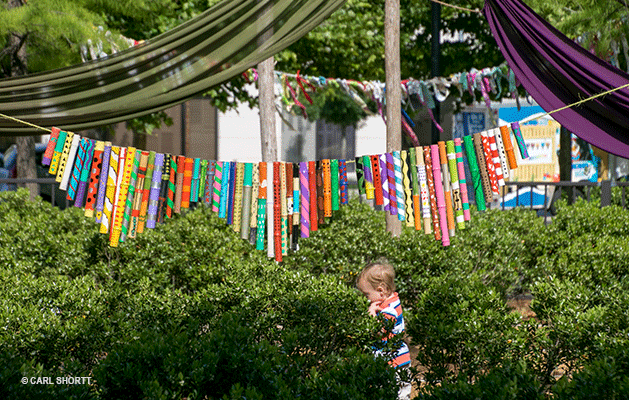 Savory Spice Shop Demos
When: Saturdays, May 14 & 21, 11 am & 1 pm
Nrita-Arpan Dance School
Indian Classical Dance, Sunday, May 15, 2 & 3pm
Rajasthani Folk Dance, Friday, May 15, 2:30 & 3:30pm
AALIM Dance Company
When: May 20 – 22, 2 pm & 3:30 pm
Jungle Yoga for Kids
When: Saturday & Sunday, May 21 & 22, 11 am & 1 pm
Crack a Coconut
When: Daily
Admission: $5
Daily Scavenger Hunt through the Crystal Bridge
When: Daily, 9 am – 5 p
Admission: Free with Crystal Bridge admission
Grab the family and head to the Myriad Gardens, where it's okay to monkey around!