Wondering what to do with the kids while they're out of school?
Preventing the dreaded "I'm bored!" doesn't have to cost a fortune. We've compiled a list of 12 Oklahoma City destinations that provide great family-friendly fun that's free. So whether the kids are home for a week long break or just for the day, these ideas will keep everyone entertained and having fun.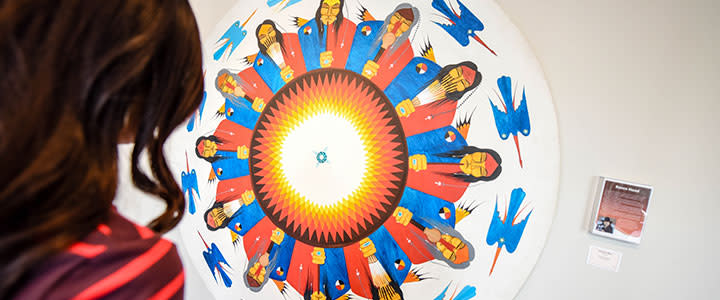 Free OKC Museums
Museums are a fun way to spend the day when the kids are out of school. Oklahoma City has many child friendly museums that offer free admission. From planes and trains to art and history, these are museums you'll enjoy visiting again and again.
45th Infantry Division Museum - This is the country's largest military history museum. Find exhibits on WWII, military firearms, and large military equipment. Kids love seeing the large tanks and aircraft locating in the outdoor Thunderbird Park.
Oklahoma Railway Museum - This outdoor museum is dedicated to all things train. Come and see a steam engine, rail cars, locomotives, and railroad equipment displays.
Red Earth Art Center - This small downtown museum showcases Native culture through traditional and contemporary Native art. See their permanent collection of over 1000+ pieces as well as visiting exhibits.
Oklahoma Contemporary Arts Center -  This free museum provides a great opportunity for families to learn and appreciate art. Progressive art exhibits often feature local or regional artists and the center's art education program provides fun hands-on opportunities. Stop in for the free Make + Take every second Saturday to create your own art piece.
Factory's Obscura presents SHIFT at Current Studio - This fully immersive art exhibit invites you to experience art in a new way. Great for kids as the exhibit encourages hands-on exploration.
21c Museum Hotel - All are invited to take a self guided tour of the hotel's contemporary art collection. You don't have to stay at the hotel to enjoy the art featured within the 14,000+ square feet space.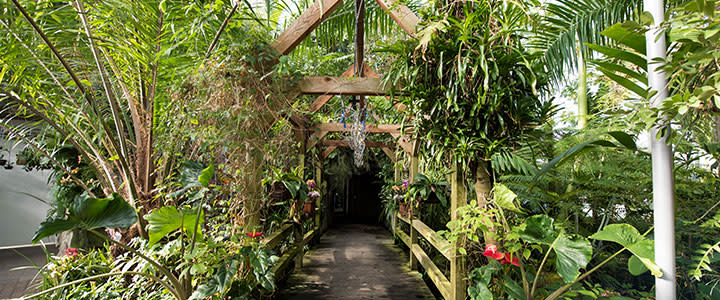 Free Outdoor Fun in OKC
When the kids are out of school, getting outdoors burns off energy and gets them active. The city's parks system offers plenty of opportunities to get out. Go for a walk or grab a bike and go cycling on any of the 80 miles of multi-use trails. Here are a few outdoor destinations everyone will enjoy.
Wheeler Park - The park area in front of the Wheeler Ferris Wheel has hammocks to lounge around in and plenty of family friendly games to play. Perhaps kick around a soccer ball or play a game of ping pong while you're there.
Martin Nature Park - This urban park features 140 acres with 2.5 miles of maintained woodland trails. Take a nature walk or stop in at the visitor center to visit with the live animals, play on the nature-themed playground, or take part in one of their special programs.
Mat Hoffman Action Sports Park - Get moving at this 26,000 square foot outdoor park. Bring a skateboard, BMX-style bike, and/or in-line skates to try out the parks' street or bowl courses. Protective gear is required and adult supervision is required for children 12 and under.
Myriad Botanical Gardens - There is always something happening at this 15 acre downtown park. Playing in the Children's Garden is always a favorite activity or simply walk around the beautifully landscaped park. You can also take part in one of the special scheduled events like Reading Wednesdays (story time) and Gardens Walking Tours offered throughout the year.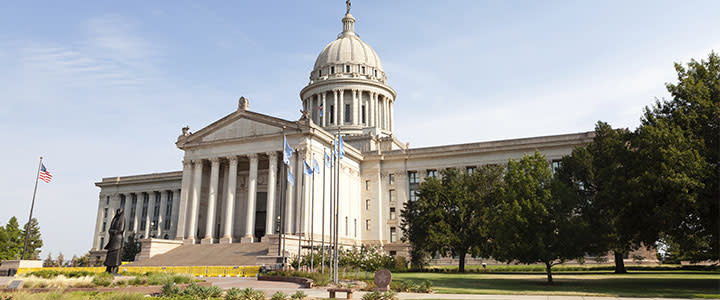 Oklahoma History
Learning doesn't have to stop when the kids are out of school. Here are two destinations rich in Oklahoma history for you to visit.
Oklahoma State Capitol - The capitol building is filled with paintings and murals depicting Oklahoma history. Tour the halls to see them and them head outdoors to view the Oklahoma Veterans Memorial.
Oklahoma City National Memorial - The Outdoor Symbolic Memorial outside the national memorial is a tribute to those who died April 19, 1995. Download the Memorial app for a self guided tour of the memorial.
These are just a sampling of the fun things to do with kids in Oklahoma City. For more free events and activities visit the VisitOKC.com  event calendar.