The metro boasts some seriously wonderful brunch spots – so many in fact, it can be hard to choose. Good thing OKC Yelpers have done some really valuable research! Herein, find our top brunch spots, courtesy of locals in the know.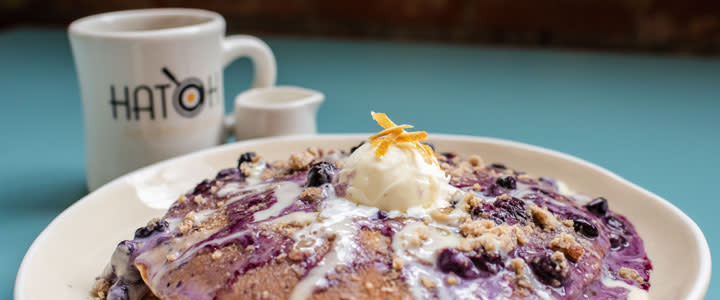 Hatch "early mood food"
is one of OKC's hottest brunch destinations. With a popular modern american cuisine it's bound to be busy if you visit on a weekend, so make sure to reserve your spot in line! Yelpers recommend trying The Kitchen Sink, Hash Brown Tumblers or the Pancake Flight.
"This was a wonderful breakfast/brunch place. The vibe was super fun and positive with many awesome photo opportunities. Also, the food was incredible, definitely would recommend!"
The Press
aims for a familiar yet unique menu by combining the comfort food of the deep south with the southwest, then filtering it all through Oklahoma roots. It's the perfect blend of cozy and modern. Biscuits & Gravy (with pork belly), Breakfast Bomb and Breakfast Hash are the most popular dishes for Yelp users. The best part? They serve brunch Tuesday-Sunday until 4pm.
"For brunch we had the breakfast bomb and cornflake chicken. The breakfast bomb came with so many textures and flavors that were paired nicely together."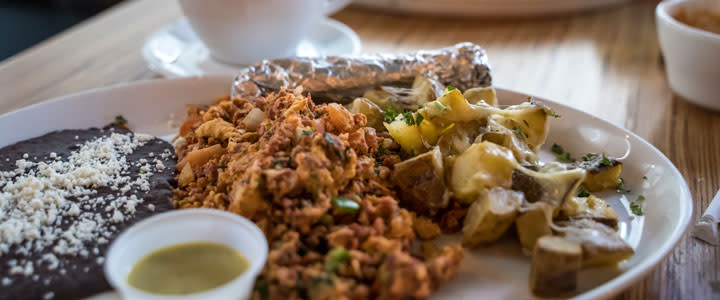 This family-style brunch spot specializes in Guatemalan cuisine by meshing unique flavors, heritage and culture throughout the entire brunch experience. Try
Cafe Kacao
's luxe, hand-crafted coffee drinks for an extra little pick-me-up. Yelp users also recommend trying the French Toast, Smothered Burrito or the Huevos Rancheros. "Breakfast all day and everyday! This place serves yummy dishes! All of the staff is very friendly, and attentive. The place is super clean, and the food is not a disappointment."
The Jones Assembly
is a modern eatery by day and concert venue by night, serving refined regional cuisine in the heart of Oklahoma. They also specialize in inventive cocktails that pair nicely with their top-notch brunch offerings. Yelpers suggest trying the Croque in a Hole, Flat Tire Pizza, Dutch Baby Cakes or all of the above.
"The brunch... my favorite part. Their brunch menu is delicious. Avocado toast is my favorite."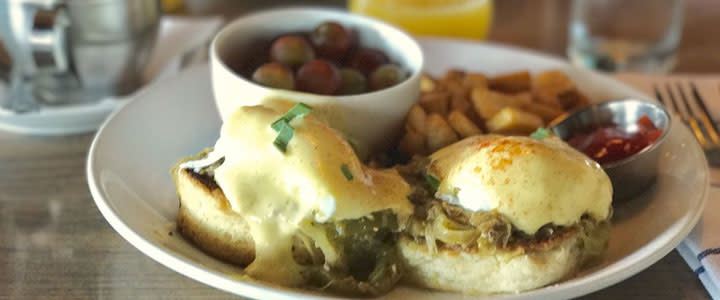 Packard's New American Kitchen
offers a well-rounded brunch experience by taking an innovative spin on classic American breakfast fare. Previously located in the original 1920's Packard Automobile showroom, the restaurant features brunch cocktails and mimosa carafes along with an eclectic food menu. Also, check out their rooftop for a fantastic view of Oklahoma City. The Breakfast Club Sandwich, Brisket Hash and the Crunch-Berry French Toast are a few brunch favorites for Yelpers.
"Sunday brunch is always a good idea… my friends and I got the brisket hash, burrito and mimosas. We will definitely be back to have a boozy brunch on a Sunday."