Love it or hate it, Valentine's Day is almost here, so rather than be the person who didn't make a plan and waited in line at a chain restaurant for ninety minutes, pick one of these uniquely Oklahoma City outings for the day or evening.
Why not start with a nighttime tour of the city on the OKC Streetcar with stops at fun places? The area restaurants are likely already booked, but you can avoid the crowds and enjoy the night. Stop by Vanessa House or Elk Valley for a beer, or check out the skyline over a glass of wine at O Bar at the Ambassador Hotel. If Bricktown is more your speed, then it's beers at Tapwerks—the city's oldest and coolest pub—and a movie at Harkins Theater.
Weather permitting, a stroll through Myriad Gardens is a great way to avoid the crowds and actually talk to each other. Located in the heart of downtown, it's walking distance from a dozen area bars and restaurants, and it's a perfect place to walk off dinner. If you prefer late lunch and an early night, the Crystal Bridge is open until 5:00 pm, so you can stay warm after lunch or before dinner.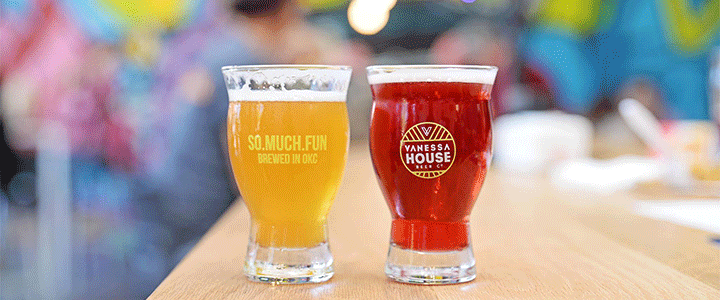 The Oklahoma City Museum of Art is showing Oscar-nominated films all through February. On Valentine's night, they have "The Wife" at 5:30 p.m and the animated shorts at 8:00 p.m. Depending on the strength of your relationship, you may want to opt for the latter, since the former isn't exactly a love story. If you don't mind celebrating on a different night, you can do the Dinner & A Movie package on Friday or Saturday night. The theater has a full bar on the mezzanine level to increase your viewing pleasure.
Another art option is the gallery space at 21C Museum Hotel. Currently, the hotel has two Kehinde Wiley pieces on display (President Obama's portraitist), as well as dozens of other modern artworks from a diverse roster of artists working in multiple media. Oklahoma City's is the largest gallery space in the 21C family, and while dinner may already be booked up, late lunch is always an option and the bar serves stellar cocktails.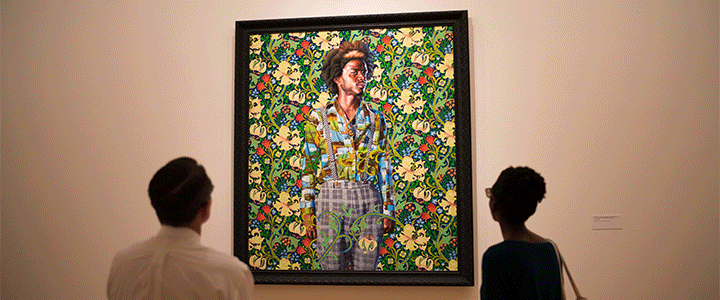 Chisholm Creek has become one of the city's top destinations for shopping, entertainment and dining. No, Topgolf isn't unique to OKC, but the bays are warm and you have a dedicated server to bring you drinks while you play. Get a beer at Republic Gastropub, or try some of OKC's best chocolate at Ganache Patisserie—it's life-changing good—or if you're a fan of cigars, Burn by Rocky Patel serves up premium cigars and excellent spirits. It's easy to make a day or night of it at Chisholm Creek.
Another walkable district in town is Plaza District and it's the home of Pie Junkie. If you are planning on dessert—and dessert should always be on the agenda—Pie Junkie is a favorite of locals because their pies are magical. The Plaza is also home to two wine bars: Anatomy and The Pritchard, both with solid lists at great prices. Local beers dominate the list at Oak & Ore and it's conveniently located right next door to Roxy's Ice Cream.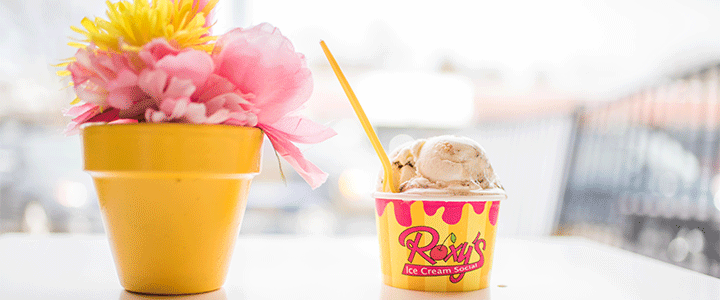 Fancy a bar crawl? Uptown 23rd is the place to do it. Start at Pump Bar (or finish at Pump Bar—lots of people do), and then hit Gusto, Bunker Club and Ponyboy for four very different experiences of the OKC bar scene. If there is room at The Drake's bar, their oysters are fresh and fantastic. If you want to catch the Tower Theatre double feature that night, it starts at 7:00 p.m., and yes, they do have a bar.