It doesn't matter if you have been married for years, are in a new relationship or are sworn to singlehood: Valentine's Day plans are a must.
You either need big plans to impress the one you love or a group of like-minded singles to splurge on yourselves! Here are some great ways to celebrate Feb. 14 no matter who you plan to celebrate with this year.

Time to Splurge
Valentine's Day is only once a year. If you are looking to impress, your sweetie will know you shot the moon this year with these choices.

Fondue-ness for you
Nothing melts your heart like melted chocolate. For Valentine guests, OKC's Melting Pot is preparing four courses of fabulous fondue with premium cheeses, entrées and lots of melted chocolate. And, if that wasn't enough, every guest leaves with a box of complimentary chocolates. $120 per couple. Call to make reservations – online orders won't work for this lovely deal.

On top of the world
OKC's fine dining options have exploded in the last decade, and be sure to check out our list of endless choices for a romantic meal. But, have you taken your love to the top of the world lately? Vast's exceptional food is only matched by its world-class view. You know your sweetie will feel loved after Vast on Valentine's Day.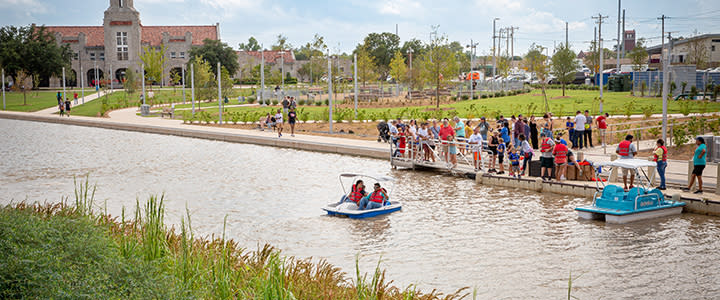 Love your sweetie – but save your wallet
It's no secret that Cupid's big day is also just like six weeks removed from Santa's deliveries. For those still trying to recover from the financial stress of the other recent holidays, check out these easier-on-the-wallet options.

MochaTea Podcast Live – Valentine's Day
This free live podcast event invites audience members to listen in to interviews, dating games and live discussions about love. Doors open at 7 p.m., podcast begins at 8 p.m.

Stroll OKC's gardens and parks
Take your sweetie through the outdoor gardens around the Myriad Botanical Gardens, swing at the Wheeler's District or picnic at OKC's newest park, Scissortail Park. Splurge on some food truck grub and make an evening exploring all of OKC's most walkable areas.

Unique ideas
Forget the chocolate, flowers and dinner out. That's so 2019. Here are some fun ideas on more unique ways to have fun with those you love.

Warhol and the West Factory Party
Check out Warhol and the West Factory Party at the National Cowboy and Western Heritage Museum. The Feb. 15 event celebrates pop art icon Andy Worhol's daring collection of Western-inspired art, artifacts and memorabilia. Cocktails start at 7 p.m., and the factory opens at 8 p.m. (Best part? Your admission ticket price of $75 goes to support the Cowboy's educational efforts for underserved youth.)

Valentine's Forensic Date Night
Are your #couplegoals to binge-watch CSI and every other crime-related drama? Then, plan on the Museum of Osteology's evening of murder mystery where you and your date will learn to read the features of a human skull to determine what happened to it. Feb. 14, 7:30 p.m., $30 per ticket.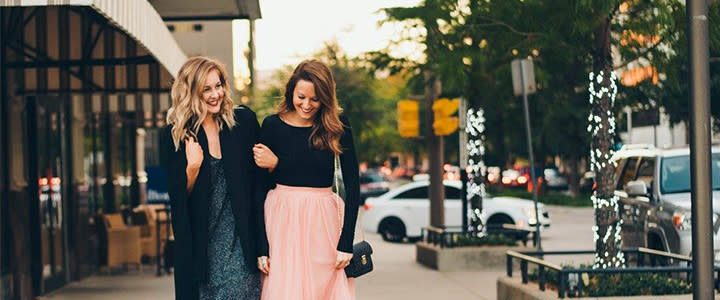 Galantine's Day
Girls, make your Vday exactly what you want – with your gal pals! Get your group texts flying, and plan one of these Galentine's Day outings with your girls.

Valentine's Wine Tour
Start with brunch somewhere downtown like Hatch or Kitchen No. 324, then join up with an Oklahoma's Wine Adventures wine tour that runs from 12:45-6:30 p.m. Feb. 16 to explore some of Oklahoma's best wineries. Sure, you could do this with just your man too, but how much fun would it be to go with all your girlfriends? $59.99.

Not Valentine Dinner
Grab your girls and go to Patrono Italian Restaurant's Not Valentine Dinner. Celebrate everything NOT Valentine's Day with a three-course meal and a glass of Prosecco for $50. Of course, this offer is on Feb. 12, otherwise known as NOT Valentine's Day.

Galentine's Day Ladies' Happy Hour
Hop over after work Feb. 13 to The Renaissance Waterford Hotel and Galentine's Happy Hour from Chicks in Charge to enjoy champagne, chocolate, shopping, inspiring notes, networking and photo ops with your besties. $12, general admission; $20, besties duo.