Vegan eating in Oklahoma City?
Let's face it, in the middle of cattle country, finding a meal minus the meat can seem like a daunting task, but plant-based living is much easier than you think. 
The tried and true vegetarians are probably very familiar with the ever-popular Loaded Bowl in the Farmer's Market or the Red Cup.  These are well known staples in the green eating society.
Where else can you find vegan vittles in the middle of a meat-eating society? 
For breakfast, stop into Elemental Coffee Roasters in Midtown.  While you are quenching your early morning java fix, grab a quick order of avocado toast or a tofu scramble breakfast burrito.  If you're in the mood for something sweeter, Holey Rollers in the Paseo offers over a dozen different types of vegan donuts.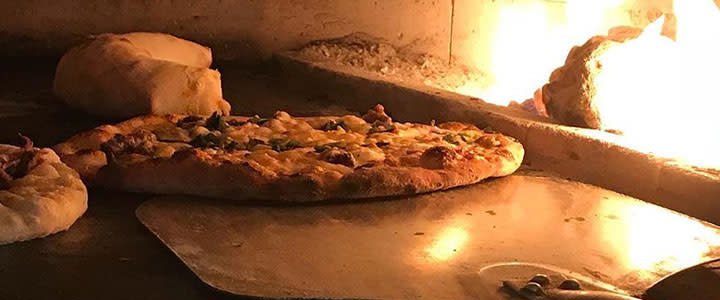 Now for lunch – who wants pizza?  Don't worry veggie friends, you have plenty of options.  Stone Sisters Pizza Bar has a full vegan section on their menu with "Vegan shmeegan" pies featuring "beef" and "pork" crumbles hearty vegetables.  The Wedge pizzeria actually has a full vegan menu – all you have to do is ask.  They showcase their hummus trio and many of their specialty pizzas served veggie style. 
If you are in the mood for something a little more comforting – Why not try Ramen or Pho?
Goro Ramen + Izakaya in the Plaza district boasts a hearty vegan ramen, steamed tofu buns, and a brussel sprout salad.   In the Asian District, Pho Ca Dao and VII Bistro are both well known for their vegan pho, filled with tofu and extra veggies.  
Need to stave off that afternoon hunger? Smoothies and juices are the perfect afternoon pick-me-up. Wheeze the Juice downtown or Organic Squeeze in Nichols Hills Plaza both offer delicious acai bowl and fresh fruit blends to satisfy your sweet tooth and quench your thirst.  
When it comes to dinner, there are quite a few options. Rococo's offers a specialty vegan dinner once a month complete with an educational chat on plant-based living.  If you want vegan with a view, Vast offers a four-course tasting menu the last week of each month.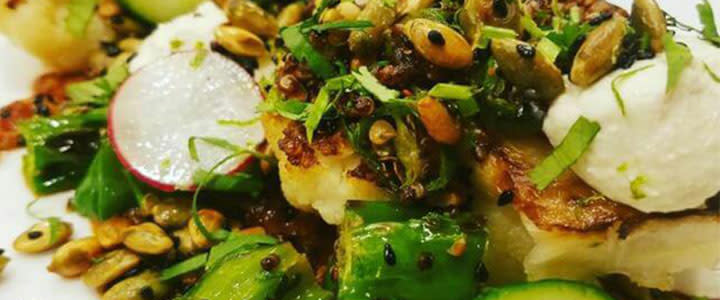 For the ultimate date night, Mary Eddy's Kitchen x Lounge in 21C Museum Hotel is extremely accommodating of a plant-based lifestyle.  Not only does their menu include a permanent vegan and allergen-friendly option, most items on the menu can be easily made vegan. However, it was the talents of Chef Jason Cambell that truly shine.  On several occasions, Mary Eddy's culinary team has gone above and beyond to create specialty menus and entrees that made vegans and non-vegan alike swoon.
What good is dinner without dessert? Green Goodies in Classen Curve offers both vegan and gluten-free cupcakes.  Not to be outdone, Roxy's Ice Cream Social always has an assortment of vegan ice cream flavors on the menu. The bananas foster ice cream is one for the books. 
Oklahoma City is a foodie paradise. We love to eat and we know how to do it well.  These are just a few of the many restaurants that will go out of their way to accommodate any and all special requests.  When in doubt, simply call ahead.  Viva la veggies!