Remember those arcades from your childhood? The clicks and beeps and flashing lights all around you. The sounds of excitement and defeat as people battle for the high score. FlashBack RetroPub, an arcade bar in historic Film Row in downtown Oklahoma City, will reignite these memories and transport you back to the arcades of the 1980s.
Here are the Top 10 Reason you should check out FlashBack RetroPub:

#10: Super cool authentic graffiti and local art on the walls from Kris Kanaly and Jenny Cruz.

#9: They always have your favorite movies from the 1980s playing on the TVs behind the bar. We're talking Ferris Bueller's Day Off, Sixteen Candles and more.

#8: You can challenge your friends to a game of Sorry, Clue, or Rock 'em Sock 'em Robots. Winner buys the next round, right guys?!?

#7: Where else can you show off your skills on an original Nintendo, Sega Genesis or Nintendo 64 games on a big screen in public?

#6: Shots! Shots! & Jell-O Shots!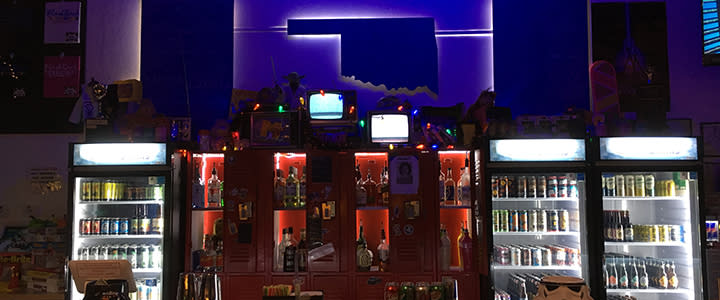 #5: Did we mention they have a dance floor & live DJ every Friday and Saturday night spinning nothing but 80s and 90s hits? Make sure to wear your dancin' shoes!

#4: 20+ local beers from Anthem Brewing, COOP Ale Works, Elk Valley Brewing, Roughtail Brewing and Black Mesa Brewing plus tons of regional brews.

#3: Cup holders at every arcade game to hold your tasty beverage.

#2: 50+ arcade games including classics like PacMan, Donkey Kong, and Q-Bert, and four player games like Teenage Mutant Ninja Turtles, X-Men, and Off Road.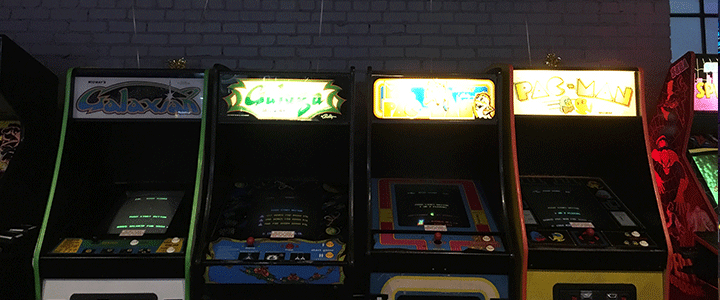 #1: The arcade games are ALWAYS free. Yeah, that's right…no quarters required! So, whether its a birthday party, guys night out, bachelorette party, class reunion or date night, FlashBack RetroPub is the perfect place to stroll down memory lane and make a few new memories as well. Also, keep an eye out for special events like flip cup tournaments, trivia nights and 80s-themed parties happening monthly at FlashBack RetroPub