The last quarter of 2018 looks to be incredibly busy with new businesses—restaurant, retail, and corporate—opening in or moving to the center of the city. Myriad Botanical Gardens will continue to play a key role in OKC events, even as the park options expanded this summer with the opening of Kerr Park and Red Andrews Park, and the groundbreaking of Scissortail Park. Restaurants continue to open, and fall will see rapid growth in the beer business as taprooms and breweries open in conjunction with the alcohol laws changing on October 1.
Vanessa House Beer Company's taproom opens in mid to late October, just west of Automobile Alley on NW 8th Street. The bright green accent work is already done and the sign is hanging out front while last minute touches happen inside. One of those touches is a mural by local artist Jake Beeson that will go on the east wall. VHBC partner Andrew Carrales said at least part of the mural will have an Auto Alley theme, and the overall piece is a 1950s pinup feel meets modern pop culture. The taproom will have 12 taps with their year-round beers plus limited releases and seasonals.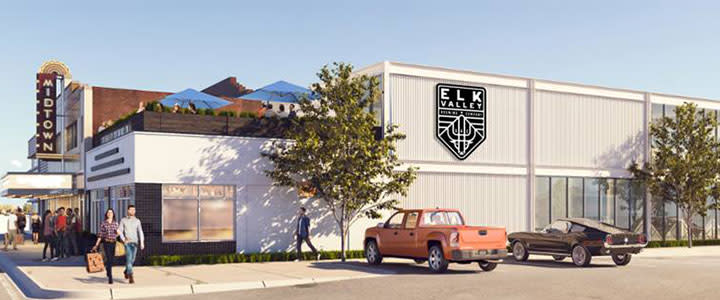 Elk Valley Brewing will also open their taproom in the fall. Owner John Elkins said he's planning to open mid to late November, but the date is tentative for now, but it will be December at the latest. The 6,000-square-foot facility will contain the brewery, taproom and rooftop patio. The taproom will feature 16 taps, including year-round brews, seasonals, limited releases, and even house-made sodas for the non-drinkers and kids. Elk Valley will partner with their neighbor Hudson Street Market when it opens—probably first quarter 2019—to provide food.
Stella Nova Coffee is opening their third location in mid-October. The downtown shop will be on the southwest corner of Park and Robinson. The locally owned coffee shop expanded to Western Avenue earlier this year, and the downtown location will be their largest operation so far. Spokesperson Lacy Young said the new location will likely add more food options than the other locations to meet expected demand for breakfast items in the busy Central Business District.
Pumpkinville is one of OKC's favorite traditions. The children's garden at the Myriad Botanical Gardens will be transformed into a pumpkin village from October 5 through October 21. The village will be filled with 16,000 pumpkins, and displays, crafts and games for kids are all part of the festivities.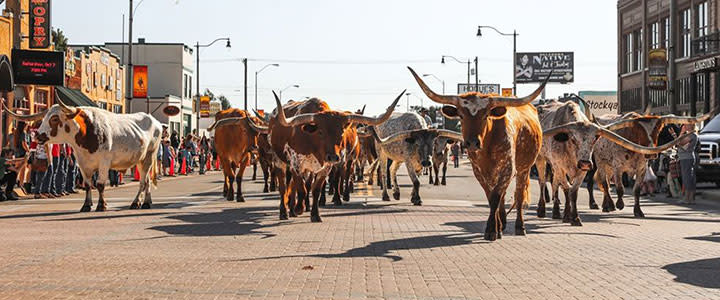 Speaking of favorite traditions, the annual Stockyards Stampede is October 20 in Stockyards City. Every year, a parade of longhorn steer make their way down S. Agnew as part of a day of celebrating Oklahoma City's beef-centric history. Western-themed games, food served from chuck wagons, and tons of entertainment make this a family-friendly day of fun.
As for the food scene, Andrew Black will be opening his triple threat concept in Deep Deuce sometime this fall, likely October or November. The three restaurants are located in the same building—east side of the Maywood II Apartments—but offer three very different styles of cuisine. Grey Sweater is a tasting menu restaurant. Black Walnut will focus on casual dining and serious cocktails, and popular Norman bakery and restaurant La Baguette will expand to Oklahoma City as the third concept, to include weekend brunch.