Oklahoma City is well into its phased reopening plan, and that includes several new attractions and activities just in time for summer exploring.
Scissortail Park is gradually introducing their summer programming, including the free Live from the Lawn concert series which kicks off June 19 at 7:30 p.m. featuring the Okie All Stars. Opening of the new Sky Rink seasonal outdoor roller rink is also expected July 1. Traditional quad and inline skates are available to rent, and you can also bring your own. The pedal boat rentals, dog park, playgrounds and OSU-OKC Farmers Market are also in full swing.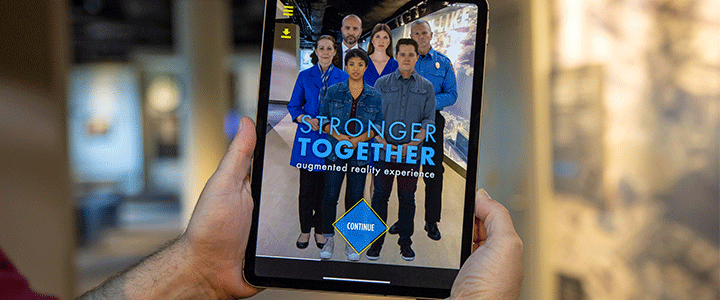 Despite the COVID-19 quarantine, the OKC National Memorial & Museum was busy adding new experiences and updated safety protocols. As we reflect on the 25th Anniversary of the bombing throughout 2020, the new Stronger Together augmented reality experience takes you through the Museum alongside a family member, survivor, first responder, investigator, journalist and community volunteer. These storytellers will appear with you in the galleries, all through augmented reality technology. Start your Museum tour by experiencing the special Looking Back Thinking Forward 25th Anniversary Exhibit in the lobby and wrap up your tour with the Oklahoma Standard challenge exhibit. Don't forget, admission is free the 25th of each month in 2020 thanks to a partnership with the OKC Thunder. Timed admission tickets are highly recommended to guarantee your time of entrance. Select your arrival time and reserve online in advance at MemorialMuseum.com.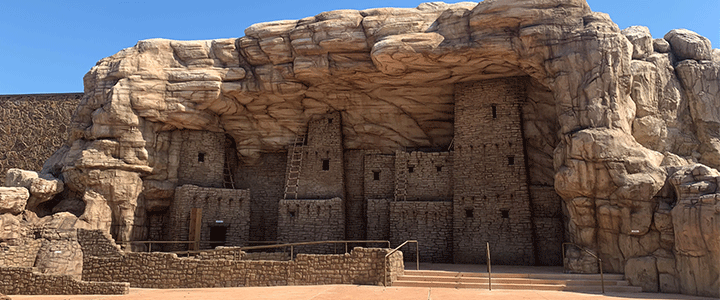 The new, world-class outdoor experience, Liichokoshkomo' -- the Chickasaw phrase for "Let's play" -- is now open! This interactive learning environment brings the diverse stories of the West to life. Located on the grounds of the National Cowboy & Western Heritage Museum, children and families can explore Western heritage by examining differing viewpoints and historical perspectives through replicas of Puebloan cliff dwellings, a Chickasaw Council House, a Kiowa Tipi, a trading post, train depot and more.
In addition to all of the activities currently open to experience, there are more exciting developments on the horizon across OKC.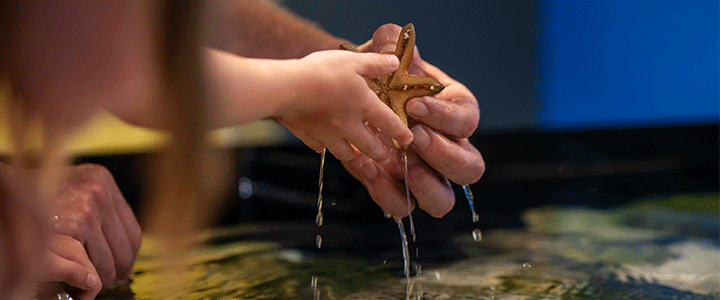 Blue Zoo is slated to open in July. This unique aquarium has transformed more than eight retail spaces on two floors inside Quail Springs Mall into an interactive experience designed to educate and inspire fun. Guests will experience sharks, an octopus, clownfish, seahorses, jellyfish and angelfish, as well as multiple water tables and a pirate ship. This is sure to be a great, air-conditioned option for entertaining your kiddos during Oklahoma's summertime heat!
Speaking of ways to cool off…mark your calendars for August when RIVERSPORT OKC launches Surf OKC. Just because we're in a landlocked state doesn't mean you can catch a wave and hone your surfing skills. With endless waves and a trampoline-like surface, this experience is perfect for all skill levels. Even advanced riders can drop-in and be challenged by carving turns and showing off their moves. There is a minimum height requirement of 42", so keep that in mind for younger surfers.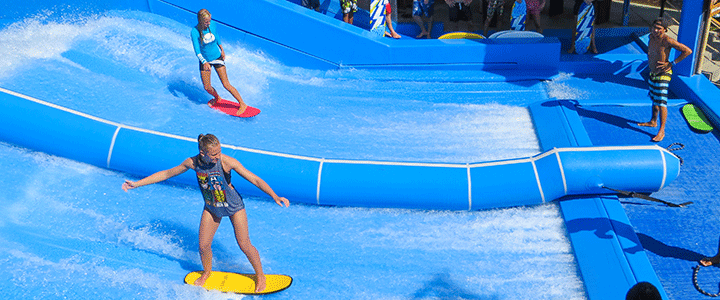 OKC is excited to welcome a new hotel experience unlike any other later this summer at the corner of NW 38th and Classen. The finishing touches are being made to Bradford House, a 36-room independent boutique hotel that meticulously blends historic character with modern amenities. Set to open in August, guests can choose to stay in the rehabilitated historic residence or in a room in the newly constructed modern addition. Both accommodations are just steps away from a full-service cocktail bar, cozy café and lush greenspace right in the heart of the city. Get a sneak peek on their swoon-worthy Instagram feed.
Construction on the 10-story, 182-room Renaissance Hotel is also moving full steam ahead in Bricktown. Located at the southeast corner of Sheridan and Oklahoma Avenue, the property will be the entertainment district's first full-service hotel. We're about 18 months away from full completion, but it's exciting to see how the area is already being transformed.