Every destination has a story, and Oklahoma City's story is defined by an openness and enterprising nature.
A young city steeped in Western heritage and rich with spirit, OKC embodies The Modern Frontier by embracing its roots and paving the way to become a center of innovation and collaboration where anything is possible. Energetic and welcoming—OKC is a city open to all. There's a buzz happening here. It doesn't matter whether you wear cowboy boots or a business suit, there's more common ground in Oklahoma City than you might think. There's a lot to be discovered and so much up-and-coming that you don't want to miss.
In what is likely the biggest "what's new" story this year in OKC, the new home of Oklahoma Contemporary is scheduled to open in March. The 54,000-square-foot facility, designed by award-winning architect Rand Elliott, will be much more than an exhibit space. The intentionally stunning design will enhance the city skyline, and create a gorgeous destination at the end of Automobile Alley. The goal is also for the space to become a "creative commons," with shared space, educational opportunities, artist talks, and art camps, in addition to the indoor and outdoor exhibitions. Oklahoma Contemporary has events planned leading up to and after the opening, and information will be available on the website, oklahomacontemporary.org.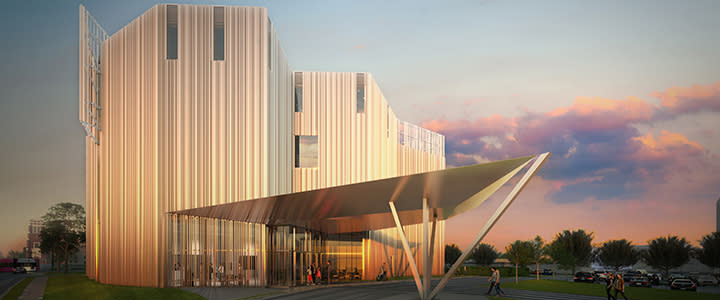 Oklahoma City hasn't welcomed a new craft-centric bar in quite some time, so Brian and Bailey Butler's Palo Santo cocktail bar and kitchen is an exciting new offering just outside the urban core. Located in the same center as the Loaded Bowl (in the Farmer's Market district), Palo Santo focuses on creative, approachable cocktails and chef-inspired food in a warm, modern setting with super cool touches like vintage atom light fixtures. As of this writing, the opening date is tentatively scheduled for the first week of February.
Hacienda Tacos Midtown opened January 28 in the old Irma's space in Plaza Court, the second location for Robby Vernon's New Mexico-inspired taqueria and cantina. The first location, in Northpark Mall, has been a remarkable success, so much so that Midtown is number two in a much larger planned expansion. The tacos tend toward traditional, and Vernon smokes the brisket and pork in house for tacos, nachos and burritos, so it's not your average taqueria. The interior colors pop, creating a festive, lively environment, and the wall of tequila and mezcal is sure to contribute to that vibe.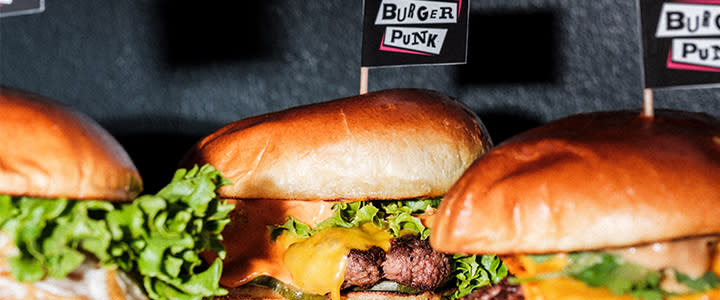 Speaking of festive, 84 Hospitality's Burger Punk is scheduled to open near the middle of February on shortly after. Rachel Cope's next culture-defining concept will focus on burgers, whiskey, punk rock and art. Burger Punk started as a truck, a mobile test kitchen, really, and now the brick and mortar will occupy the space that was formerly home to The Root just east of Paseo in Edgemere. The menu will be tightly focused—a trend we hope continues—with eight to ten burgers, fries, mac and cheese, and a milkshake taking the lead. Cope said they would have vegetarian options, as well. The space will only seat about 40, but outdoor dining is coming in phase two. Local artist Kristopher Kanaly is heading up a project to get framed local art on the walls of Burger Punk.
The Big Friendly is coming to Wheeler District in late spring or early summer. The 5,800-square-foot brewery and taproom will feature 20 taps, mostly one-offs and seasonals, with a few year-round options. The partners, brothers Joe and Will Quinlin and Jonathan Bean, want to focus on beer and hospitality. The Big Friendly started as a beer truck in 2015, and the brand has grown in popularity. Operating partner Joe Quinlin said the plan was always to open a taproom and brewery. While the taproom may have a few snacks, the soon-to-open Terminal Commons, a pizza concept from the Interurban group, will be just across the street from The Big Friendly, and Joe Quinlin said people will be encouraged to bring food in from neighboring restaurants and food trucks.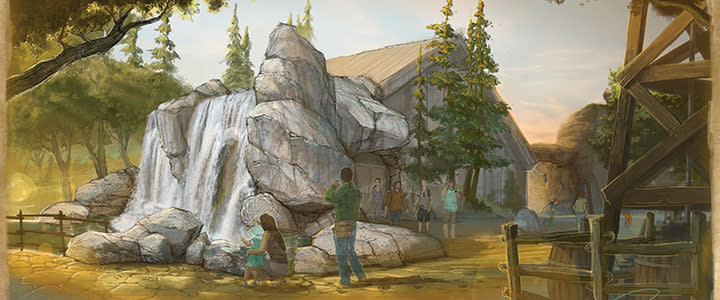 Spring Break will provide an opportunity to check out Liichokoshkomo' at the National Cowboy and Western Heritage Museum. The phrase is Chickasaw, and means "Let's play," so the new area bearing the name is focused on play, hands-on learning and fun in the outdoors. Traditional games, art, storytelling, and interactive education are the center of this family-friendly space at the museum.
Chicken N Pickle is almost here! If you noticed all the construction along the east side of the Broadway Extension, you've seen the pickleball and rotisserie chicken concept that's new to Oklahoma. Pickleball is one of the fastest-growing sports in the country, and Chicken N Pickle makes it accessible to beginners and experienced players alike. The indoor-outdoor facility boasts pickleball courts, chef-driven cuisine, outdoor games, a full bar and plenty of space to hang out with friends. No official date has been announced yet.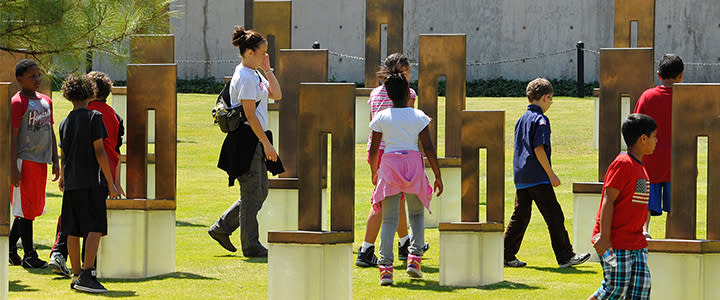 Topping all news this year will be the 25th anniversary of the Murrah Bombing. The city is already engaged in 168 days of remembrance for those killed in the 1995 bombing of the Alfred P. Murrah Federal Building, and events will continue up to the April 19 anniversary. Notable events upcoming include an original musical composition titled "Spectrum of Harmonies" performed by Canterbury Voices (March 29), "(E)MOTION(S)," an original ballet created by the OKC Ballet's artistic director Robert Mills (April 17-19), and the Remembrance Ceremony at the OKC National Memorial on April 19. Information on all the events is available at memorialmuseum.com.