The Oklahoma City Streetcar is the obvious choice to lead a What's New piece for Oklahoma City. The Embark-managed streetcar debuted December 14 outside Leadership Square, and early usage has been heavy. The downtown route extends from East Bricktown to Midtown, with stops in the Central Business District, Auto Alley, and Parkview Plaza District. See our full guide for what to do along the route. Single rides are a dollar, and day passes are only three dollars. Pay kiosks are available at all platforms.
Chef Andrew Black's triple-threat concept—Grey Sweater, Black Walnut and La Baguette—will open in Deep Deuce in early 2019. Located on the east side of the Maywood II Apartments, the three restaurants under one roof include a tasting menu concept (Grey Sweater), an upscale casual American restaurant (Black Walnut), and a counter-service bakery and coffee shop in La Baguette. A huge patio will extend across the face of the entire development, greatly expanding available dining. Early peeks at Grey Sweater indicate a stunningly beautiful dining experience like nothing else in Oklahoma.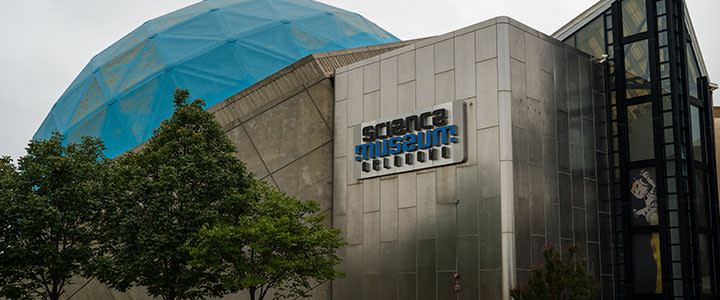 Thanks to a generous contribution from an anonymous donor, the Kirkpatrick Planetarium at Science Museum Oklahoma has undergone an impressive upgrade. The principal upgrades will affect Oklahoma educators, who now have access to photos from NASA telescopes and satellites, among other sources. The new equipment allows educators to show programs every hour while still offering live shows and movies for general admission audiences.
On March 21, artist collective Factory Obscura will launch phase one of Mix-Tape at The Womb, their first permanent installation. Factory Obscura produces immersive art experiences similar to Santa Fe's Meow Wolf, and Mix-Tape is a step toward a permanent, 50,000-square-foot facility. The Mix-Tape project will feature artists making songs that reflect a "20th century version of the classic audio autobiography." Phase one includes King's Mouth and the gift shop interactive window.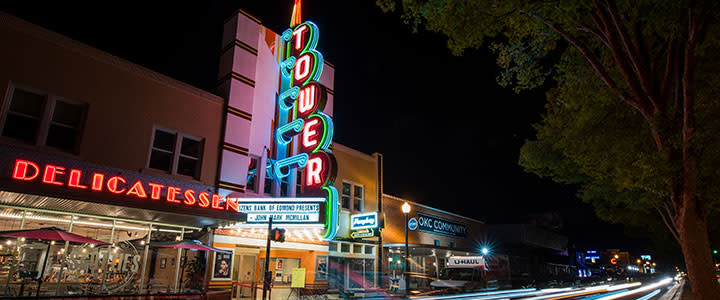 Peter Murphy, lead vocalist of the legendary post-punk band Bauhaus, will join bassist David J (also of Love and Rockets) to perform their debut, landmark album "In the Flat Field" in its entirety at Tower Theatre on January 27. Murphy is a notoriously difficult performer to book, so Oklahoma City has a rare opportunity to see a genre-defining star perform live on the main stage. Bauhaus had a relatively brief career, but are widely believed to be creative precursors to industrial and grunge rock music. The full event includes VIP access that grants pass-holders a ticket to a meet and greet with Murphy and David J.
From January 18-20 the best cowboys and cowgirls in the world gather at the State Fairgrounds for the International Finals Rodeo. The participants compete to be the best in the world in standard rodeo events: bareback riding, steer wrestling, team roping, saddle bron riding, tie-down roping, barrel racing and, of course, bull riding. In addition to the events themselves, there is food, music and the Miss Rodeo USA Pageant.