No matter what Dad wants to do to celebrate his day this year, Oklahoma City has options in every category of entertainment and adventure that dad and the whole family are sure to enjoy.
The forecast is for a tolerably hot Father's Day, but a trip to the beach will help cool things down further. Yes, OKC has a beach—for a few months every year. Thanks to the Downtown Oklahoma City Partnership, the third base plaza at Chickasaw Bricktown Ballpark becomes a sand-filled beach from May through August, featuring lounge chairs, umbrellas and outdoor game options. It's free and open 24 hours a day.
Pack a picnic dinner and bring the family to the Myriad Gardens every Sunday evening during summer. The Sunday Twilight Concert Series has free entertainment the whole family will enjoy. The live performers will have the kids singing and dancing, which means they'll be ready for bed when you get home.
Our best-known outdoor attraction is definitely the Oklahoma City Outdoor Symbolic Memorial. The memorial, adjacent to the Memorial Museum, is open 24/7 and it free to the public. You can visit both as a family and see how our community honored the victims, survivors, rescuers and all who were changed forever. The museum is open seven days a week.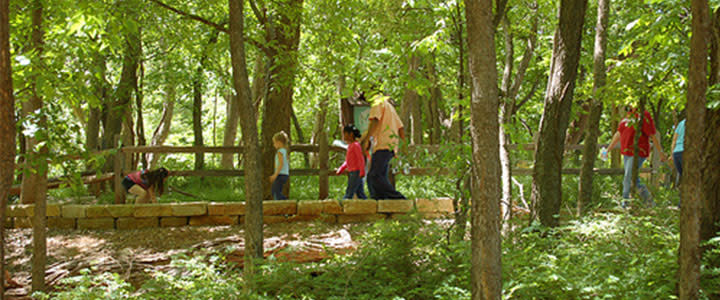 If Dad is the outdoor type, head over to Martin Nature Park for 2.5 miles of wooded trails, featuring wildlife, bird watching and shaded excursions in one of Oklahoma City's greenest zones. The visitor center features interactive learning presentations and the park is open from 5 am to 9 pm daily.
Stinchcomb Wildlife Refuge is tucked into the city's west side, and nothing in the metro feels more like an escape from the city. The 1,000-acre refuge features some of central Oklahoma's best encounters with animals in their natural habitat, including dozens of species of waterfowl. For the more participatory adventurers, Stinchcomb has hiking and biking trails and fishing.
Speaking of fishing, if Dad is an avid angler, Oklahoma City has some surprisingly good fishing. The city's three main lakes—Hefner, Stanley Draper and Overholser—are excellent for bass and catfish, but the City of OKC lists another ten locations, including Crystal Lake, the Oklahoma River and Dolese Youth Park Pond.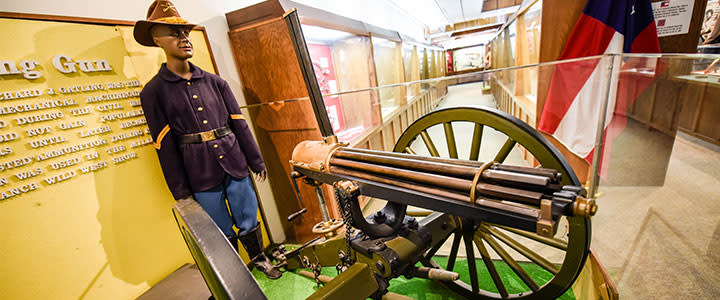 Is Dad a veteran, or maybe just a fan of military history? If so, the 45th Infantry Division Museum is a must-see. Featuring the world's largest public collection of items owned by Adolf Hitler and fifteen outdoor acres with more than 60 military equipment artifacts, the museum is free (donations are accepted) inside and out. Browse the third largest collection of firearms in the world, track the history of this incredible group of soldiers and see an unbelievable tribute to the liberators of Dachau concentration camp.