If you love film, art and cultural immersion, then Oklahoma City is the place to be June 7 to 10. This action-packed weekend features a wide variety of events, including deadCenter Film Festival, the acclaimed Red Earth Festival, the OKC Water Lantern Festival, a children's event at The Myriad Gardens, the Prix de West Western Art Exhibition and more, all on the same weekend.
With no shortage of events, shows and parties, visitors have a full schedule of fun to choose from, and choosing which event to attend may be the hardest part!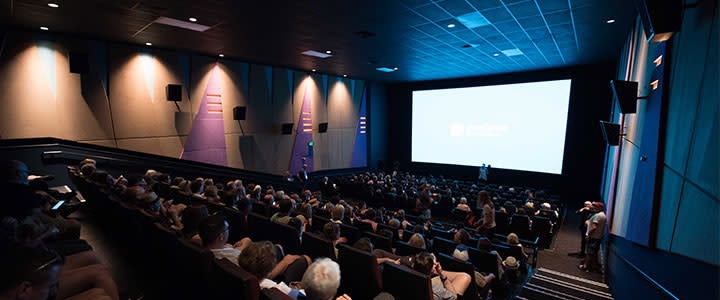 deadCenter Film Festival, to be held June 7 to 10, is the state's largest film festival, dubbed one of the "Top 20 Coolest Film Festivals in the World" and "Top 50 Festivals Worth the Entry Fee," according to MovieMaker Magazine.
deadCenter, which is named because Oklahoma City is the "dead center" of the United States, features more than 100 different films over four days, attracting more than 25,000 attendees in 2017. Attended by local and global filmmakers alike, the festival showcases films ranging from serious dramas, comedies, impactful documentaries, horror movies, shorts and more.
And if you get the All-Access Pass, you'll get priority entrance to every film, party, panel and special event, including the Opening Night Party on June 7, 2018.
The film festival kicks off with an opening night reception at 5 p.m. on Thursday, June 7 followed by three days of showings. Other events round up the film festival, including KidsFest on Friday, June 8; keynote speeches and panel discussions featuring filmmakers and supporters; the "Femme Fatale" shorts; The Film Row Frolic on Friday; an awards show; and more!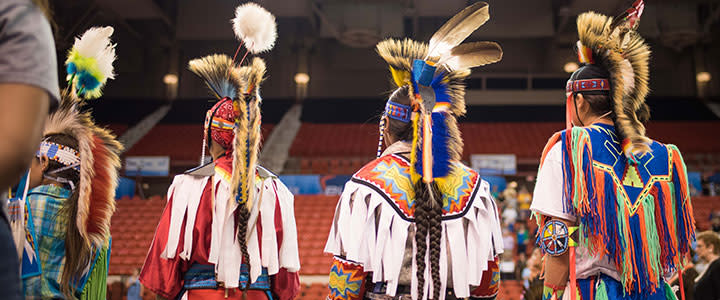 The Red Earth Festival will be held June 8 to 10 at the Cox Convention Center, highlighting the art, history, diversity and creativity of Native American cultures. The Red Earth Festival, which debuted in 1987, brings in participants from around the world with not only an art market, but one of the state's largest powwows and native dance competitions as well.
The 32nd Annual Red Earth Festival Parade kicks off at 10 a.m. Friday, June 8, 2018 in downtown Oklahoma City with Native bands, floats, honor guards, dignitaries and tribal princesses as they participate in the 32nd Anniversary Celebration.
The Red Earth PowWow will be Saturday, June 9 and Sunday, June 10 to the Cox Convention Center Arena, presenting the Red Earth Fancy Dance competition with the elite Native American dancers in one of the nation's biggest and most prestigious native dance competitions.
Visitors can also peruse the art and hand-crafted work of Native artisans during the Red Earth Festival. Contemporary and traditional art and crafts like beadwork, basketry, paintings and cultural attire are highlighted during the juried art show and market.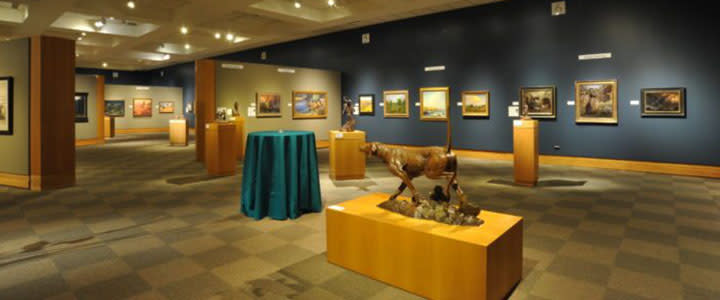 The Prix De West Invitational Art Exhibition and Sale at the National Cowboy and Western Heritage Museum brings in more than 300 paintings and sculptures from the nation's top contemporary Western artists.
Held Friday, June 8 to Aug. 5, this premier art exhibition and juried show starts with opening weekend events like the Prix De West seminars, author book signings, a speech by Artist Andrew Peters, an exclusive preview reception and the awards dinner.
On Saturday, the public is invited to artist talks, book signings and demonstrations from featured artists Joseph Bohler, G. Russell Case, Bruce R. Greene and Sandy Scott.
The festivities continue with fixed price draws, live auctions and the closing ceremony with food, a trunk show at the Museum store, live entertainment and the presentation of the Jackie L. Coles Buyers' Choice Award.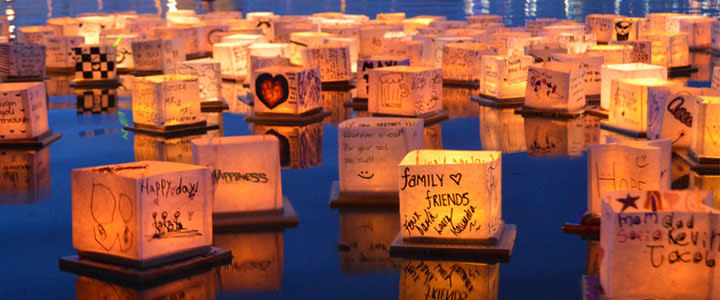 The OKC Water Lantern Festival presented by One World brings families and neighbors together for a stunning, peaceful and memorable experience on June 9 at Route 66 Park, 9901 NW 23rd St. in Yukon. Hundreds of lighted Chinese paper lanterns will glow along the waters of Lake Overholser.
Starting at 4 p.m., live music and food trucks will greet everyone in this celebration of togetherness, life, love, happiness and peace.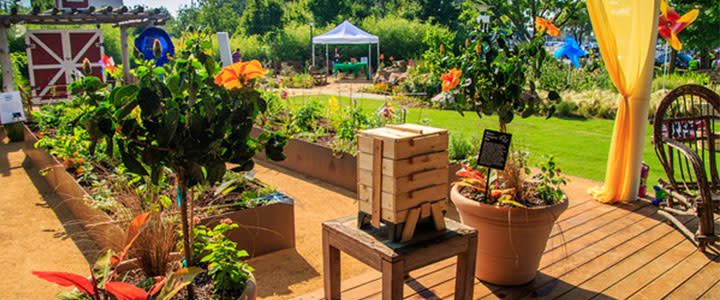 The Myriad Botanical Gardens' June in the Gardens presents the Children's Garden Festival with Winnie the Pooh in an outdoor setting that's welcoming, beautiful and shaded.
Families and kids alike can explore A.A. Milne's world from 10 a.m. to 5 p.m. daily starting June 8. Winnie the Pooh, Piglet, Eyore and Tigger too will help children journey into the world of Christopher Robin's 100 Acre Wood with crafts, colorful displays and children's activities each day.
Admission is free for members and children under 2, or is $6 per person. A $10 admission includes entrance to the indoor Crystal Bridge, a beautiful world of tropical and desert plants, a full waterfall and a sky bridge with awe-inspiring views into the tropical forest.
The 10-day festival runs June 17. 
If that's not enough to squeeze into one weekend, check out these other events happening around Oklahoma City as well:
The Oklahoma Quarter Horse Association Redbud Spectacular continues through June 10 at the Oklahoma State Fair Park, 3000 General Pershing Blvd. 
The Bricktown Beach returns daily to Third Base Plaza at the Chickasaw Bricktown Ballpark, 2 S. Mickey Mantle Blvd. This free space includes a large sand-filled outdoor park area with umbrellas, lounge chairs, sand volleyball equipment and outdoor games, as well as entertainment.
Oklahoma Shakespeare In The Park Presents: A Midsummer Night's Dream at 8 p.m. Friday, June 8 at the Myriad Botanical Gardens & Crystal Bridge Tropical Conservatory, 301 W Reno Ave. In Shakespeare's classic comedy, love and complications take center stage with fairies, star-crossed lovers and young love. Tickets are $15 to $20. 
Oklahoma City is the place to be in June, so don't miss out on any of these exciting adventures.