With rare exceptions, the best bars in Oklahoma City are attached to restaurants, but there are a few excellent cocktail dens that are open from afternoon to early morning. Most of the city's best bartenders work close to the urban core, so you will find a wealth of great options in the center of the city.
This is the house cocktail, available year round, and it's the bestseller in the building easily. Start with a traditional mojito, add Cruzan Black Cherry Rum and two splashes of angostura bitters to create a refreshing cocktail with more complexity and depth than the standard mojito.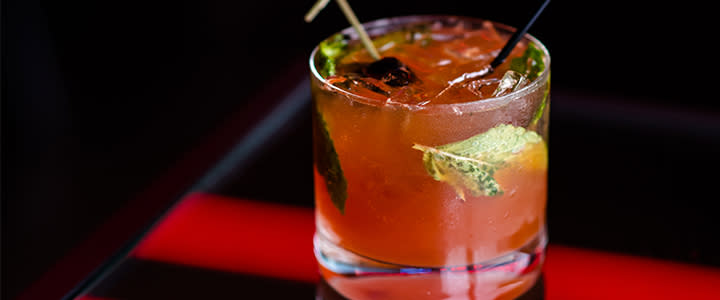 Verte Chaud at Café Cuvee and OBar
The Ambassador Hotel recently went through a restaurant redesign, and the new French-inspired Café Cuvee is the result. Sommelier Jeff Cole thought it would be good to add an authentic Café au Lait to the menu. The Verte Chaud is an ounce of Chartreuse liqueur and five ounces of Belgian hot chocolate thinned with heavy cream and then topped with fresh whipped cream. It's rich, it's delicious, and it will warm you all the way through.
Bobbie Jean at Scratch
With 2 ounces of 100-proof Old Granddad Whiskey, this one has a bit of a kick, but it's a beautifully balanced cocktail with the addition of lemon, blackberry syrup, fresh basil and coconut. An egg white adds creamy texture to this zippy, boozy, fruity, savory concoction full of layers of flavor and complexity.

Black Eagle at Ponyboy
This Uptown 23rd cocktail bar is also a popular weekend dance spot, and the Black Eagle coffee cocktail will help keep you moving. Made with KLLR espresso—a local roaster—and rum and black walnut bitters, it's sweet and bitter and very much full of Oklahoma flavors.