Press your luck and score $10 tickets to Hamilton at the Civic Center Music Hall from July 30 – August 18. The revolutionary #HAM4HAM digital lottery randomly selects 40 tickets per show to be sold for only one Alexander Hamilton bill.
To register for the digital lottery, download the official Hamilton app or visit the website. The contest begins two days prior to each performance at 11 am, with a 22-hour entry period. Notifications will be sent out by 4 pm the day before the show to both winners and non-winners. So there is enough luck to go around, only one entry per person is permitted. No purchase is required to participate but patrons must be 18 years or older to enter.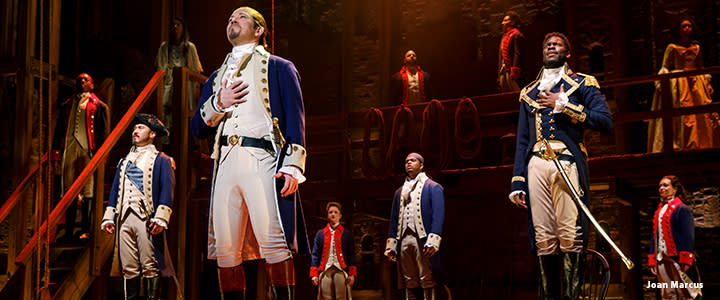 Hamilton is the story of America then, as told by America now.  America's Founding Father and the face of the $10 bill, Alexander Hamilton, was an immigrant from the West Indies who became George Washington's right-hand man and the nation's first Secretary of Treasury. Set in the Revolutionary War, Hamilton features a diverse score that blends hip-hop, jazz, blues, rap, R&B and Broadway tunes.
Make an evening out of it and explore all there is to see and do around the Civic Center Music Hall. If you're looking for places to eat beforehand, click here for a list of local restaurants. If you want to grab a drink after, check out this list for nearby bars and breweries.
You don't want to miss it, join the Hamilton revolution!