Whether you're in town for work or for pleasure, find your happy place at these OKC gin joints – where they are ready, willing and able to supply liquid refreshment for all of your happy hour needs! Some of Oklahoma City's top Yelpers have provided insights into their favorite bars, so read on for your guide to the metro's top sipping spots.
1. The Pump Bar
"The beer selection is magnificent, both on tap and bottles/cans. They usually have a featured cocktail that is very delightful and gets the blood flowing."
Randy S., Oklahoma City, OK
2. Ludivine
"Their cocktails are to die for; I had the best moscow mule I've ever had there."
Janelle A., Oklahoma City, OK
3. Rockford Cocktail Den
"The cocktails are very much updated versions of the classics, updated primarily by using fresh ingredients. The housemade soda for the cuba libre made it taste way better than a traditional... Their version of a manhattan was solid and very strong."
Joe C., Oklahoma City, OK
4. Bin 73 
"Quirky and quaint. This goes on my short list of great, relaxed happy hour spots. Martini specials! Appetizer specials from 4–7pm. Is this heaven?" 
Matt M., Oklahoma City, OK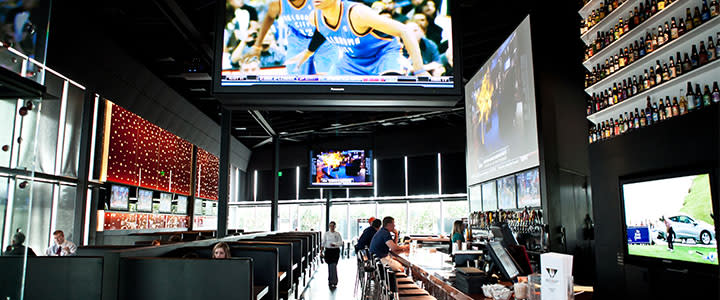 5. Republic Gastropub
"The appetizers are delicious. The service is superb. We decided to partake in happy hour after work and found it to be a great spot for a large group of coworkers." 
Kimberly M., Oklahoma City, OK
But, don't just read it... get out there and try them!  There's plenty of libations to be consumed in OKC. Just drink responsibly, friends!