Memorial Day weekend is always the official kickoff for summer and events around Oklahoma City offer plenty of opportunities to get outside and enjoy the weather. From art to whitewater rafting, the city is bursting with fun events, activities and discoveries, beginning with a local favorite, the Paseo Arts Festival.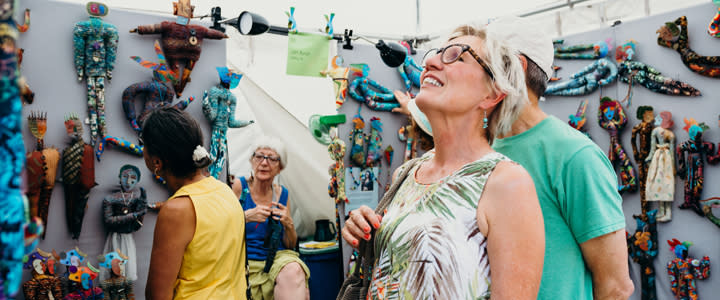 This is the 43rd annual Paseo Arts Festival and it seems the event gets bigger every year. Dozens of musicians will perform on three stages from Saturday through Monday and the Plunge Stage will host a comedy showcase at 7:45 Sunday night. District restaurants, including Picasso Café, Oso and Paseo Grill are open, and most have patio seating available. The big draw, of course, are the artists, nearly one hundred this year, from all over the country, but—and this is what makes it special—dozens of local artists are there as well. It's an all-ages festival, so bring the family—and dogs are part of the family.
If you're more of an outdoor activity type, then RIVERSPORT has you covered. Head down to the Boathouse District for a day of play. RIVERSPORT has a whole menu of adventures, including whitewater rafting, kayaking, stand-up paddle boards, a zip line across the Oklahoma River and the Sky Trail adventure course. Many activities are suitable for all ages and day passes are available. For Memorial Day proper, RIVERSPORT has half-price passes for Oklahoma first responders and their families.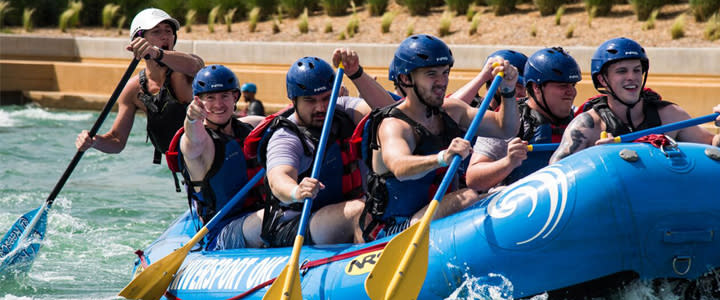 Also happening along the Oklahoma River on Memorial Day is the River Run and Dog Jog. This 5k race begins in Wiley Post Park at 8:00 AM and the 3k dog jog starts at 9 am. The 5k is a sanctioned race, and proceeds from the event go to support A New Leash on Life, a local non-profit that trains service dogs, therapy dogs and rescued dogs.
For something completely different, check out the annual Chuck Wagon Festival at the National Cowboy and Western Heritage Museum. The weekend is designed with families in mind, so there are activities for all ages. Working chuck wagons will have delicious food samples, and the museum grounds will be full of hands-on activities and demonstrations from Western artisans. The festival is Saturday and Sunday, and children under 12 are admitted free.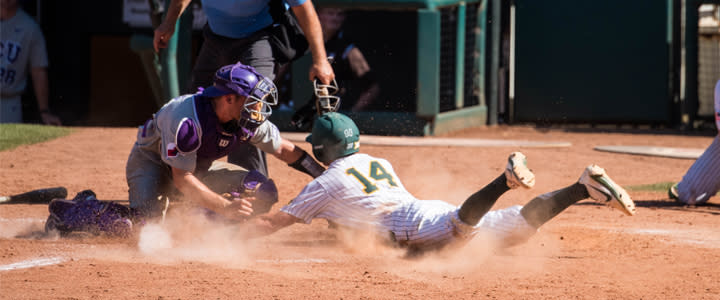 Summer means baseball and the Chickasaw Bricktown Ballpark is the host stadium for this year's Big 12 Baseball Championship. The games actually begin May 22, but the winner will be decided on Sunday, May 26. Oklahoma State is seeded at number three so Cowboys fans will be all over Bricktown for this tournament. Tickets are still available.
Finally, Memorial Day is the perfect time to visit the Oklahoma City National Memorial and Museum. Built to honor the victims, survivors, first responders and volunteers who were impacted by the violence of the Murrah Federal Building bombing, the National Memorial grounds are a beautiful tribute and a place of special pride for locals. Roam the grounds on your own, go as part of a tour, or use the interactive screens and downloadable app for a guided virtual tour. The museum is open Memorial Day as well, allowing you an opportunity to see the impact of violence on a global scale, as well as experience the power of hope.