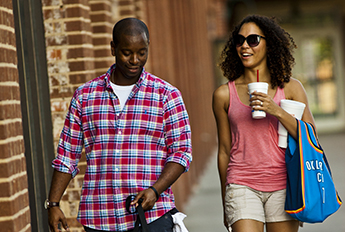 Discover Oklahoma City at ABetterLifeOKC.com, including the region's quality of life, housing, climate and more. The site also is home to "The Better Life," a blog and email newsletter that helps Oklahoma City's newest residents get involved and engaged in the community.
Other sites to check out: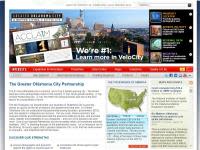 GreaterOklahomaCity.com
GreaterOklahomaCity.com is your one-stop location for everything on doing business in OKC, from in-depth descriptions on state and city incentives to a wealth of regional economic data. The website also has a real-time property locator and interactive maps that allow you to see what parts of the city best fit your business needs.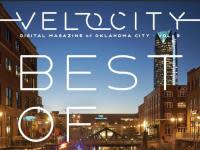 VeloCityOKC.com
VeloCityOKC.com is home to VeloCity, a fully-interactive digital magazine that brings the story of Oklahoma City to life. VeloCity highlights the city's diversity, accolades, recreation options, business climate, lifestyle amenities and more.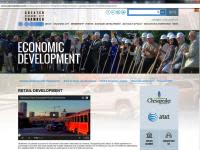 OKCRetail.com
A growing economy plus rapid population growth means retail success in Oklahoma City. Newly-launched OKCRetail.com is focused on making it easy to open a retail business in Oklahoma City, with in-depth data, district profiles, success stories and much, much more.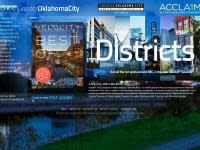 GreaterOKC.tv
A dynamic online channel, www.GreaterOKC.tv, features more than 1,000 videos that highlight every aspect of living, working and playing in Greater Oklahoma City. The easy-to-navigate website offers a variety of different categories such as commerce, education, climate or the arts. You can also easily search for any topic.