BLACK-OWNED RESTAURANTS IN OKC
The Black restaurant scene in Oklahoma City is broad and ever-growing. There's also a wide variety of categories to choose from, ranging from soul food to vegetarian options. We've curated a list of Black-owned restaurants that are sure to leave you satisfied.
---
My Oklahoma City Trip Planner
You have the following items saved to your itinerary. Click on an item for more information or click the red 'X' to remove.
Find Black Restaurants in OKC
Find Black Restaurants in OKC
Select a location
Culture Coffee

Taste of Soul Eggroll

Freezing Cow Rolling Ice Cream

Bobo's

Callahan's Chicago Dog

Tez's Wings

The OKC Vegetarian

Cafe 420

The Hive Eatery

Clean Juice

Black Walnut

Chef Curry To Go

Catfish Bayou

Cajun King

Off the Hook

Magnolia Bistro

Carican Flavors

Memphis Magic BBQ

Big O's Pork & Dreams

Smoked Out BBQ

King's BBQ

Leo's BBQ

Texlahoma BBQ

George's Happy Hog

Cornish Smokehouse

Wing Supreme

Elmer's Uptown

Brielle's Bistro

Mama E's

Beef & Bun, Mr. Catfish
Culture Coffee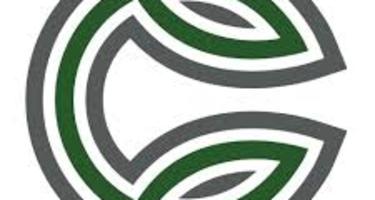 Fresh brewed coffee, espressos and handcrafted lattes await you at Culture Coffee, the newest coffeehouse in Oklahoma City's up-and-coming Innovation District.
Taste of Soul Eggroll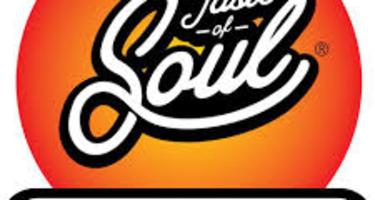 We are the biggest baddest egg roll cart ever! Now we have a brick and mortar at 301 Nw 63rd st. suite 150 Mon-Fri 8am-3
Freezing Cow Rolling Ice Cream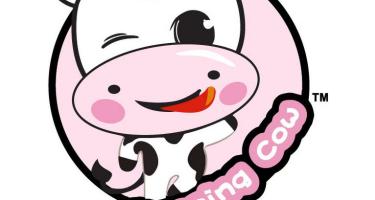 Freezing Cow Rolling Ice Cream features specialty ice cream combinations and flavors rolled to perfection with tasty toppings.
Bobo's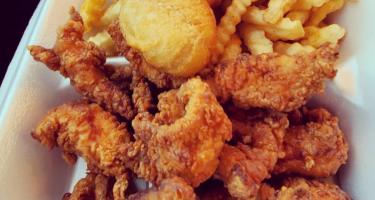 Bobo's is a long-lasting food truck located on NE 23rd Street in Oklahoma City, OK. If you're a fan of fried food and if you're a fan of smoked meat, you'll love Bobo's because they do both!
Callahan's Chicago Dog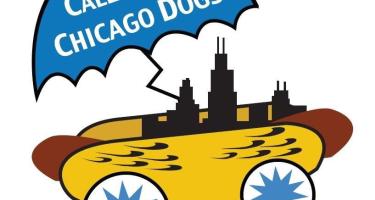 Mobile food cart serving Chicago Style hot dogs, and sausages. We offer Outdoor cart style mobile vending, and indoor and outdoor catering. Book us for your next event or lunch, or party.
Tez's Wings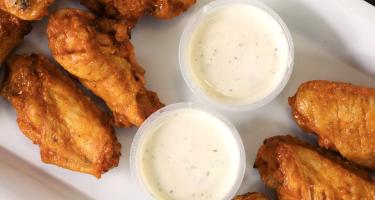 Tez Wingz features made-fresh, Chicago-style chicken wings, catfish, shrimp and fries.
The OKC Vegetarian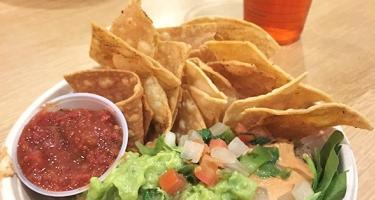 The OKC Vegetarian is located in northwest Oklahoma City and offers a diverse menu that includes, but isn't limited to vegetarian options. Stop in between 5-9 p.m to experience some of the best black-owned food in OKC!
Cafe 420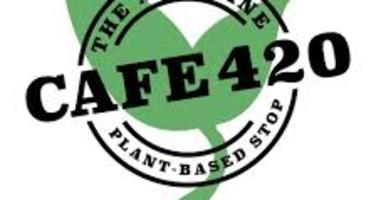 Cafe 420 is a plant-based restaurant conveniently located in-between the Arts District and Midtown Oklahoma City.
The Hive Eatery
The Hive Eatery serves up healthy comfort food with menu favorites like biscuit creations, chicken and waffles, Shrimp & Grits, avocado toast creations, pulled-pork sandwiches and Eggs Benedict.
Clean Juice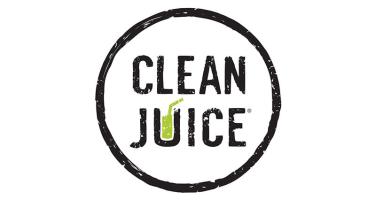 Clean Juice offers a refreshingly healthy menu of organic cold-pressed juices, smoothies, acai bowls and small bites.
Black Walnut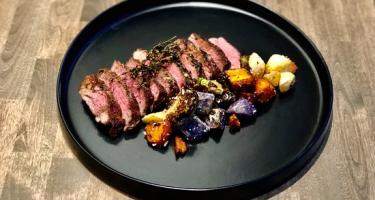 Explore the unexpected at Deep Deuce's newest restaurant, Black Walnut. Blending American cuisine with the neighborhood's cultural history, the menu is eclectic and vibrant.
Chef Curry To Go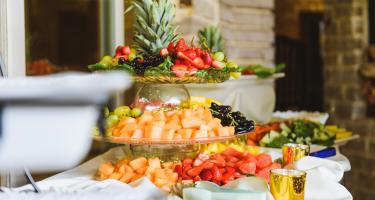 Chef Curry To Go is a meal prep-based restaurant that also caters for events and serves as a lunch spot during the lunch rush. With a new location opening along the Northwest Expressway, it should be an easy hop-and-skip to try tasty meals like shrimp scampi, the KC (Kendall Curry) burger, and more.
Catfish Bayou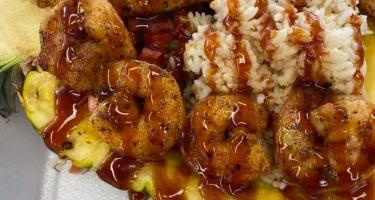 Catfish Bayou is a food truck directly off of I-44 in Oklahoma City, just a mile south of Penn Square Mall. Their menu is diverse and extremely tasty!
Cajun King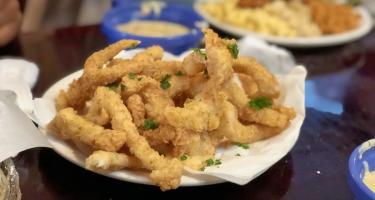 Real Cajun food in Oklahoma City!If you are looking for some authentic Cajun food in Oklahoma City, look no further. Partners Simi Adda and Ken have put together a feast of a buffet that peopl
Off the Hook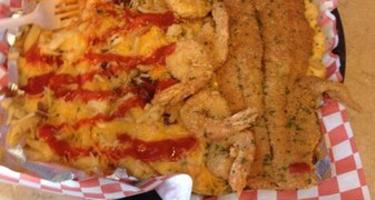 Off the Hook Seafood & More offers an inventive menu of scrumptious seafood and delicious comfort dishes.
Magnolia Bistro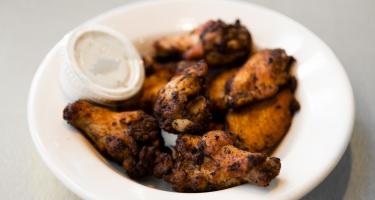 Next time you're in Automobile Alley, satisfy your Cajun craving at Magnolia Bistro. Open for lunch Tuesday-Friday.
Carican Flavors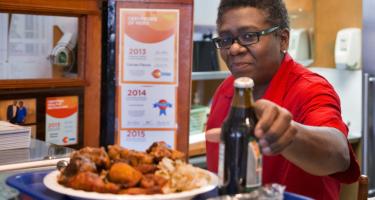 Carican Flavors is a Caribbean-American restaurant in Oklahoma City featuring an eclectic mix of authentic Caribbean dishes and drinks.
Memphis Magic BBQ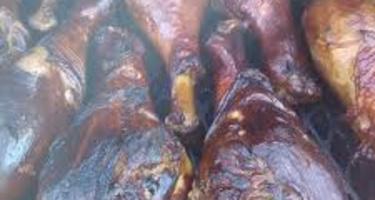 Memphis Magic BBQ is located in Oklahoma City's Arts District, just to the west of downtown. The location is great, but the food is even better!
Big O's Pork & Dreams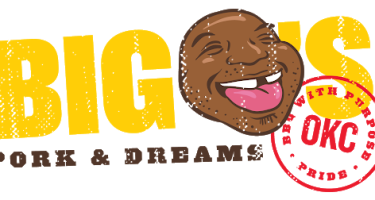 Equal parts delicious BBQ joint and community staple, Big O's Pork & Dreams offers a flavorful menu full of classic barbecue favorites, smoked meats and loaded sides.
Smoked Out BBQ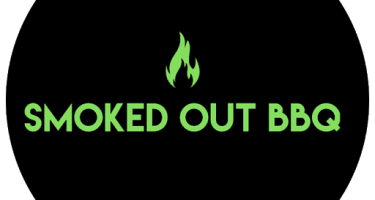 Smoked Out BBQ is easy to get to, even though the food is worth traveling an hour for. Great BBQ options with a unique flavor.
King's BBQ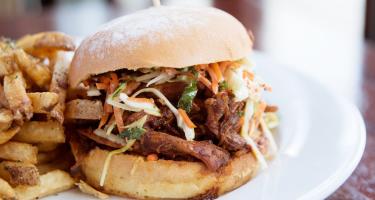 Located on NW 23rd and Portland, King's Barbecue offers some of the best smoked meats in Oklahoma City for a reasonable price.
Leo's BBQ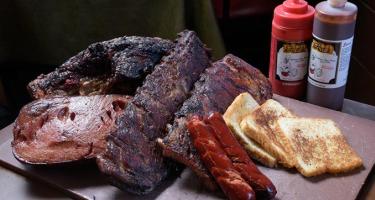 Iconic BBQ joint dishing hickory-smoked meats & homestyle sides in a humble venue since 1974.
Texlahoma BBQ

Texlahoma BBQ features a savory menu of brisket, pulled pork, turkey, ribs and other smoked meats, plus classic sides and signature plates.
George's Happy Hog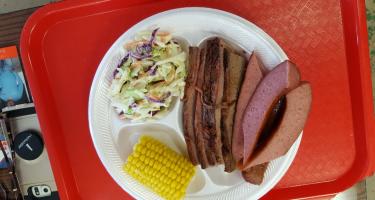 George's Happy Hog Barbecue offers a delicious menu of ribs, smoked meats, wings, sandwiches, sides and, of course, homemade desserts.
Cornish Smokehouse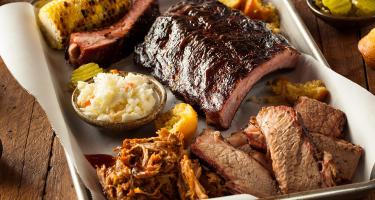 Cornish Smokehouse is a family-owned BBQ restaurant in Oklahoma City that specializes in smoked meats and homemade starters, sides, sandwiches and desserts.
Wing Supreme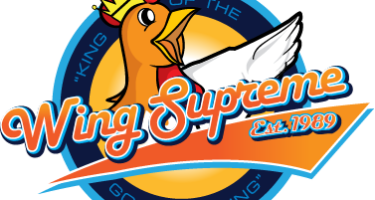 Oklahoma City's Wing Supreme features gourmet wings, catfish, shrimp, savory sides and desserts.
Elmer's Uptown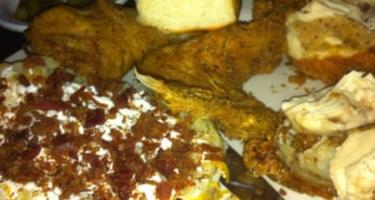 Elmer's Uptown Bar and Grill features live entertainment coupled with a full menu of soul food staples and a full bar of mixed drinks.
Brielle's Bistro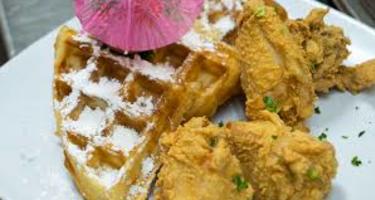 Brielle's Bistro offers from-scratch comfort food with a Cajun and Creole feel.
Mama E's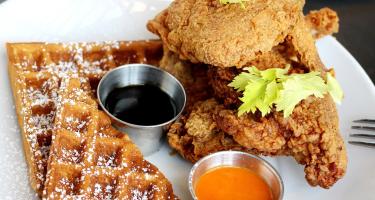 Highlighted for their delicious soul food by Guy Fieri on the popular Food Network TV Show "Diners, Drive-Ins & Dives," Mama E's Wings & Waffles is soul food at its finest. Stop by this Oklahoma City staple for delicious chicken and waffles, burgers, catfish, fried ribs and pork chop sandwiches.
Beef & Bun, Mr. Catfish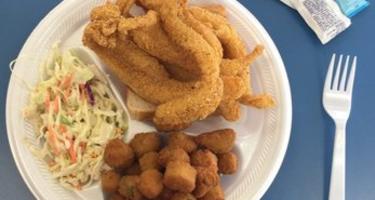 Located in Oklahoma City's Northeast quadrant, Beef and Bun is a mouth-watering, laid-back soul food option where you can choose from a wide variety of food ranging from fried catfish to rib sandwiches.
Okla Soul Cafe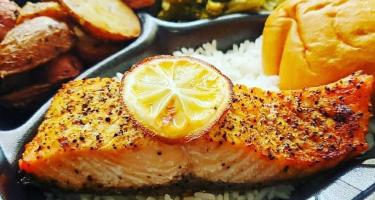 OklaSoul Cafe features a rotating menu of home-cooked soul food specialties.
Ice Event Center
Caribbean, Cajun & Seafood
---
Unique Cuisine
---
---
---
You May Also Like: