Planning a meeting or a conference is hard enough without having to worry about whether or not an event space will work for your needs.
Will the space accommodate all the conference attendees? Will the catering options be something our guests actually enjoy? Will there be private meeting areas for breakout sessions? Will there be places to gather after the meeting?
If you're an event planner, know that the 21c Museum Hotel checks all these boxes and so many more.
Event Space
Whether you need a space for a quarterly meeting, product launch, charitable event, corporate retreat, or a simple cocktail gathering, the 21c Museum Hotel has you covered. They have meeting rooms for groups of 10 as well as spaces that can hold up to 500. So whether you need a place to meet with a group of clients, or a place to give a whole conference presentation, the 21c Museum Hotel is an ideal venue.
And don't worry about technology. The 21c Museum Hotel conference room includes state-of-the-art audio/visual capabilities to guarantee your presentation goes off without a hitch. There's also complimentary wired or wireless high-speed internet, as well as a professional catering services from Mary Eddy's Kitchen x Lounge. And there's also a variety of bar packages available.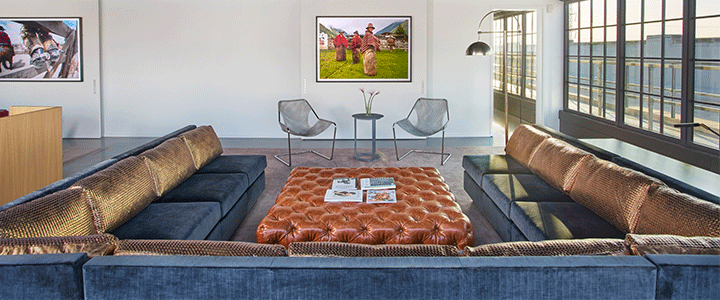 Hotel Amenities
While many hotels can accommodate a meeting or conference, not many hotels can impress your attendees the way the 21c Museum Hotel can. The museum itself is free and open to the public 365 days a year and there are guided tours offered on Wednesdays and Fridays at 5 p.m. So your attendees will have something to do in between breakout sessions, or if they arrive early.
And should your attendees be booking a stay at the 21c Museum Hotel, they'll have access to the spa. The third floor features a sauna, a steam room, fitness facility, and massage rooms. So guests can treat themselves after a long day of presentations.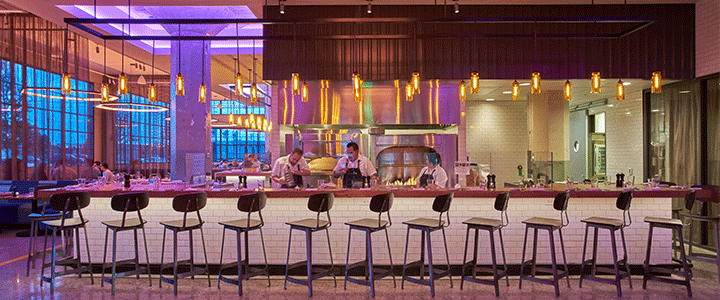 After the Meeting
And what about opportunities for the attendees to connect and network after the meeting or conference? The 21c Museum Hotel features Mary Eddy's Kitchen and Lounge where your guests can enjoy new American cuisine favorites as well as craft cocktails to please all palates. Mary Eddy's is open daily for breakfast, lunch, dinner, and late night, and also serves brunch on weekends. Meeting attendees are guaranteed to have a good place to meet and eat or grab a cocktail.
And the 21c Museum Hotel is located in historic Film Row, an area of Oklahoma City known for it's art and night life. So meeting attendees will be walking distance from fun locations like FlashBack RetroPub or The Jones Assembly, in case they're looking for an evening of fun playing video games or watching some live music.