What's New
Current Hotel Development
Currently, city-wide rooms are 17,670 with Downtown having 2,794 of those numbers.
Oklahoma River Improvements



Already designated as an official Olympic and Paralympic training site, Oklahoma City is creating the finest rowing racecourse in the world. We're also investing $25 million in a public whitewater kayaking facility that will accommodate all skill levels and provide a myriad of recreation possibilities for families, recreational enthusiasts, Olympic-caliber athletes and everyone in between.
In May 2016, a $45M whitewater rafting facility, RIVERSPORT Rapids, opened in OKC's Boathouse District. The project, which is part of the city's MAPS 3 initiative (a one-cent sales tax citizens have placed on themselves since 1993 for city improvement.)The course is one of only six man made white water courses in the country. It is powered by a total of six pumps that weigh more than 12,000 pounds each and circulate 82,000 gallons per minute. Approximately 2,000 people are able to raft in a single day making RIVERSPORTS Rapids one of the largest rafting facilities in the world. The facility provides rafting and kayaking for all levels of users, from novice to Olympic Champion. Riversport Rapids is part of the growing Oklahoma City Boathouse District which serves as the training site for the U.S. Olympic and Paralympic training site for canoe/kayak. It's also unique in that our Entertainment District, Bricktown, is walking distance to the RIVERSPORT Rapids—making it the only urban whitewater rafting facility in the world.
What's Coming
Modern Downtown Streetcar System



Approximately six miles of downtown streetcar will link major attractions in the downtown area. It will be the most extensive of its type in the United States, and the system will connect workers to their jobs, residents to events and visitors to our attractions. The streetcar broke ground in Bricktown January 2017 and should be completed in late 2018.
70-acre Downtown Park - Scissortail Park



This park will provide citizens and visitors with a variety of recreation activities, including concerts, walking/biking/running trails, picnic sites, youth sports fields, play areas, public art, interactive water features, and outdoor education opportunities, in addition to promoting a more healthy lifestyle. The park will connect downtown Oklahoma City to the shores of the Oklahoma River and is scheduled to be completed in 2021.

New Convention Center



Planners will be most excited about the new $288 million convention center coming to OKC in 2020. With 200,000 square feet of exhibit space, a 30,000-square-foot ballroom and 45,000 square feet of additional space paired with a prime location near the Myriad Botanical Gardens, the downtown park and the Chesapeake Energy Arena. Groundbreaking for the new convention center took place on June 15 and coincided with the launch of MeetinOKC.com, the CVB's meetings site. The new convention center is part of the MAPS 3 approved by voters in 2009. For more information on the new Downtown Convention Center, click here.

Omni Headquarter Hotel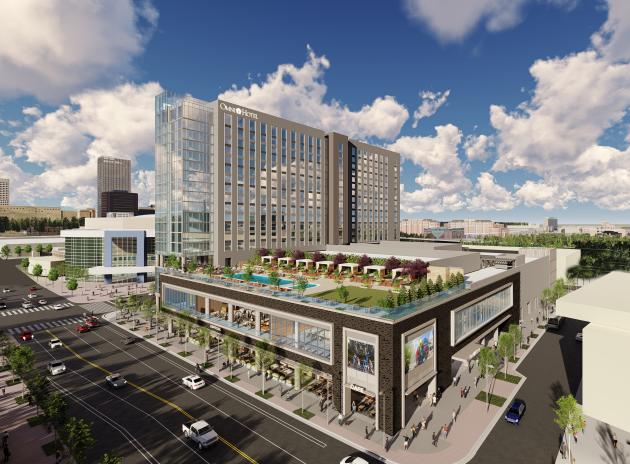 On June 18, 2018, the Oklahoma City Council voted to approve a redevelopment agreement with Omni Hotels for a headquarters hotel to support the new Convention Center. Click here to read more.
The Omni will feature 17 floors, 605 room and approximately 78,000-square-feet of additional meeting, event and prefunction space located on the second floor. Multiple food establishments will be included, a fitness center, full-service spa and pool deck. Groundbreaking for the Omni took place on October 1, 2018 with the estimated completion in 2021.
Sanctuary Asia at the Oklahoma City Zoo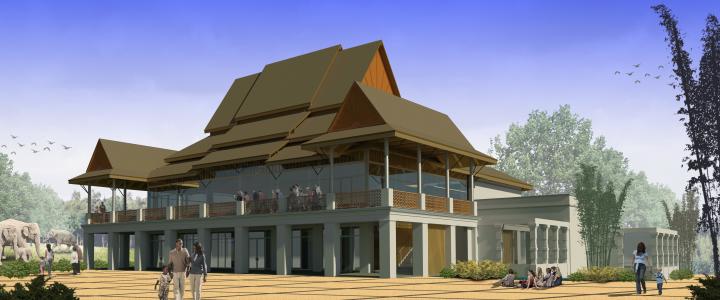 A new 6.6 acre, $22 million expansion called Sanctuary Asia is headed to the Oklahoma City Zoo August 2018 and will help create an expansive environment where endangered animals from the Asian continent can thrive. Sanctuary Asia is a refuge where Asian elephants are safe and free to live, socialize, eat, play and explore. Visitors to Sanctuary Asia will be inspired by these magnificent animals, informed about their urgent plight in the wild and be moved to take immediate action to protect them. Other animals included at Sanctuary Asia include red pandas, Asian rhino, langurs, Komodo dragons, raccoon dogs, cranes and cassowary birds. And the venue isn't for just animals either. The space is also a two-story building with vast windows featuring a restaurant and event space. Guests can see views of elephants, rhino and Komodo dragon habitats as they enjoy a special event at the Zoo. There will also be a splash area for kids to play in the summer months.

COOP Ale Works New Home at the Historic 23rd Street Armory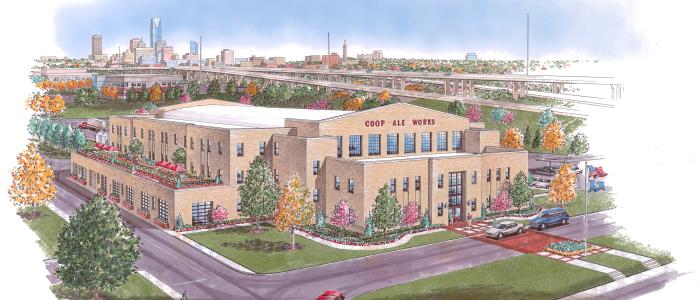 The historic 23rd Street Armory, which previously housed the Oklahoma Army National Guard, will be restored into the new home of Oklahoma's own COOP Ale Works. More than $20 million will be spent to update the 87,000-plus-square-foot building during the next two years. The armory will be transformed into a state-of-the-art brewhouse, 22-room boutique hotel with event space and a full-service restaurant and taproom. Construction will begin Spring 2019 with a planned opening in Fall 2020. Get the latest progress updates by following COOP on Facebook.
Oklahoma Contemporary Arts Center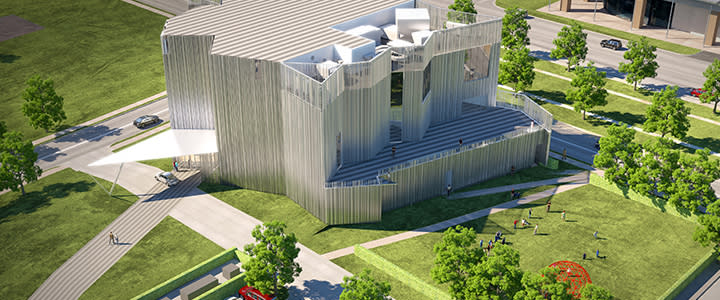 In fall 2019, Oklahoma Contemporary Arts Center will open a spectacular new arts education and cultural resource on a 4.6-acre site at NW 11th and Broadway. In addition to providing a world-class facility for exhibitions, performance and education and a breathtaking addition to the OKC skyline, the new campus will become a "creative commons," a place for community to gather, create and experience art. A Studio School will tell the stories behind the art of now and teach the skills to create what's next. Incorporating programming from community partners, Oklahoma Contemporary will be a hub for artistic experiences of all kinds and offer the city an event space like no other.
All-New Kirkpatrick Planetarium Experience Coming to Science Museum Oklahoma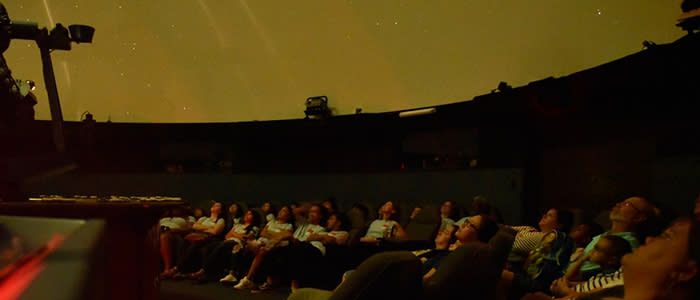 Science Museum Oklahoma is upgrading its Kirkpatrick Planetarium with a new state-of-the-art star projector beginning in August with expected completion and reopening in late September 2018. Following the renovation, the museum's planetarium educators will continue to offer their incredible live shows alongside new technology that will allow the planetarium's tens of thousands of annual guests to be transported through not only the galaxy, but time itself — and to get an experience not available anywhere else in the state or the region. For more information, visit www.sciencemuseumok.org/kirkpatrick-planetarium.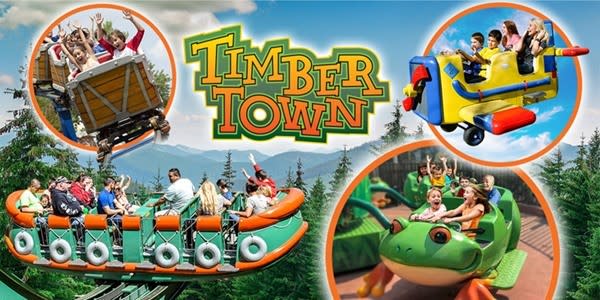 Timber Town at Frontier City
In 2019, Frontier City is introducing a new kids' area with four new rides dedicated to our youngest thrill-seekers. The all-new Timber Town zone will feature innovative attractions, new characters, and fresh updates throughout the area. Families will enjoy the brand new Frankie's Mine Train, a wild coaster with miniature drops and twists for rookie riders. Other new attractions include Billy's Frog Hopper, offering a first-of-its-kind, interactive jumping ride experience; Rocky's Ranger Planes, a classic spinning ride taking kids to new heights; and Sheldon's Sea Adventure, a unique rocking and whirling ride.