Food Trucks in OKC
Oklahoma City has become a hub of food truck activity, even hosting America's biggest food truck event each year. More than 125 trucks deliver delicious dishes to our city's one million resident nearly 365 days a year. If you're looking for a place to find a fabulous food truck, check out Bleu Garten in OKC's Midtown District. As an outdoor food truck park with covered seating and a state-of-the-art bar, Bleu Garten is a foodie destination not to be missed.
Delmar Gardens in the Farmers Market District is the newest food truck park to serve up tasty treats to hungry customers. You can also grab some grub from food trucks parked in The Plaza District or on Automobile Alley, Film Row or Western Avenue. Whether you prefer burgers, pizza, egg rolls or snow cones, OKC's food truck scene has something to delight your taste buds.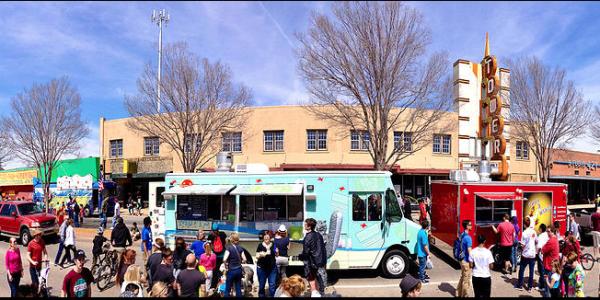 Oklahoma City is home to some pretty incredible food trucks. The truck owners and operators are genius in the way they speedily deliver fresh food to...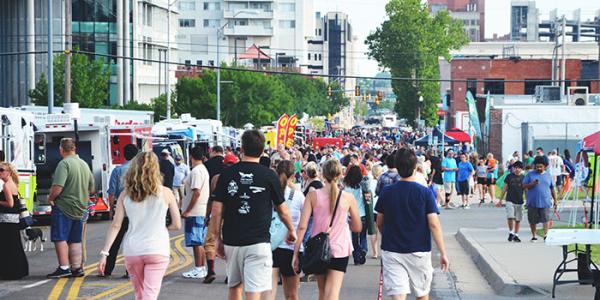 You guys, spring-time temps are FINALLY here, and Oklahoma City is ready to celebrate in the streets of Midtown with the biggest outdoor festival in...