Plaza District Festival
Save the date: the 2022 Plaza District Festival will be Saturday, Oct. 1!
What started as a celebration of the comeback of the revitalized Plaza District, the Plaza District Festival now draws a crowd from around the Oklahoma City area as well as visitors looking for that taste of local.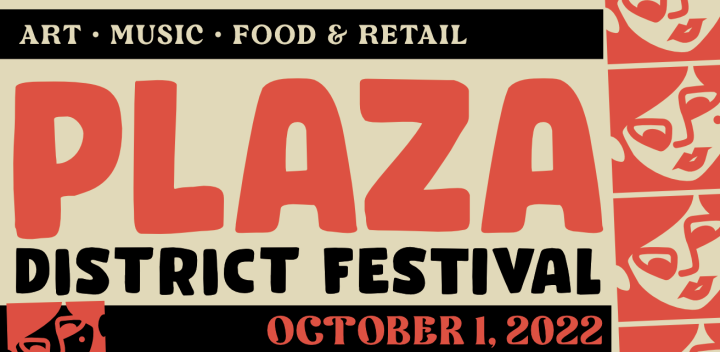 Located on Northwest 16th Street, the Plaza District Festival highlights a wide array of Oklahoma's own performing artists, visual artists and musicians while patrons enjoy local food, fun for kids and the chance to purchase items they like at artist booths.
---
Music - Main Stage Lineup
Everything Goes Dance - 12 p.m.
Sarafina - 1 p.m.
Love Seats - 2 p.m.
Bedtime - 3 p.m.
Brotherboy - 4 p.m.
Dinosaur Boyfriend - 5 p.m.
Audio Book Club - 6 p.m.
Labrys - 7 p.m.
Fire in Little Africa - 8 p.m.
Colour Music - 9 p.m.
Music - ACM Stage Lineup
Little Stitious - 12:30 p.m.
Chloe Beth - 1:30 p.m.
RatFink - 2:30 p.m.
Big Weather - 3:30 p.m.
Original Flow - 4:30 p.m.
Wood Willow - 5:30 p.m.
Chelsea Days - 6:30 p.m.
Johnny Manchild - 7:30 p.m.
Other Events
Along with the live music, guests can experience live comedy, drag shows and even a large array of fun activities for kids!
Mural Expo
The annual Mural Expo hosted by the Oklahoma Mural Syndicate happens in tandem with the Plaza District Festival. Stroll through the Plaza Walls alley to see mural masters at work along with local hip hop, DJs, Dancing and more.
Artist Market Vendors
Austin Howard
Heather Valenzuela
Better Days Macrame
John Brooks
Michael Parham
Pale Blue Plastics
Dearly Departed Decor
Mia Le and Adam Coe
DTM Haus
Opp Att Designs
Tsunami Riot Designs
BETTYmetals
Handmade with Love(less)
Tara
Salty Sisters Designs
Micah Hamilton
Moth Wing Metal Works
Elissa Newmeyer
Delovesrobots Art
Cloven Hands
Kristen Brown
Ciryl
Leondre Lattimore
Moonbeam Artworks (Morgan Mackert)
Impermanent State
Solune Ceramics
Fox & Crane Creative
Jeff Duerksen