Whether you're looking for that sleek modern edge of a city or a true-to-its-roots destination, Oklahoma City blends both for an overall cultural experience that is enjoyed by planners and attendees alike.  
Meeting attendees with a passion for culture will love the Western and Native American heritage that abounds in Oklahoma City—the Modern Frontier. Groups can escape the conference room and immerse themselves in the traditions of the 39 Tribes in Oklahoma today, discover modern artistic experiences of all kinds, learn the complex and diverse story of the state's people and much more.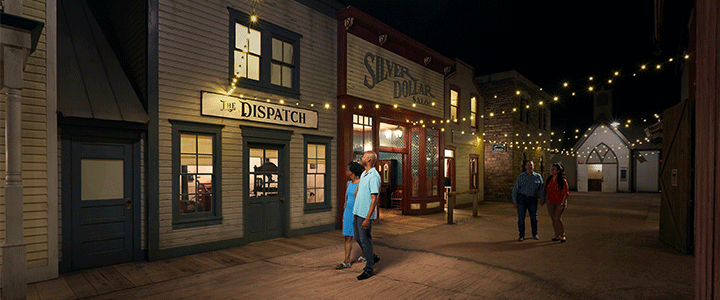 National Cowboy & Western Heritage Museum
Featuring one of the most comprehensive collections of Western art in the world, the National Cowboy & Western Heritage Museum depicts the rugged spirit and rich influences of cowboy culture. Liichokoshkomo' (Chickasaw for "Let's Play!"), is a new outdoor educational experience that brings to life diverse stories of the West with interactive fun. The outdoor exhibit features replicas of a Kiowa Tipi, Puebloan cliff dwelling, prairie sod house, Chickasaw Council House and more. Guests should also experience Prosperity Junction, a turn-of-the-century cattle town with rail connections. Groups can take a stroll through the town and order a drink in the Silver Dollar Saloon, take a selfie in Osborn Photography, and explore the schoolhouse, church, bank and train depot.
Exhibit C Native Gallery & Gifts
Boasting 4,000 square feet of authentic artworks and artisan pieces, groups can explore a variety of diverse works at Exhibit C Native Gallery & Gifts. Located in Bricktown, the gallery is filled with jewelry, pottery, paintings and clothing all handcrafted by First American artists and put on display for sale.  Proudly owned by the Chickasaw Nation, Exhibit C serves to highlight talented First American artists who represent their communities throughout Oklahoma.

Oklahoma Contemporary Arts Center
The new state-of-the-art creativity center serves as OKC's premier cultural resource center and a hub for artistic experiences of all kinds. The curated exhibitions at Oklahoma Contemporary focus on the art of now, featuring unique works by living artists—many with a connection to the state of Oklahoma.  While reserving a timed ticket is highly encouraged for groups, the museum is always free to explore.
Oklahoma Hall of Fame
The Oklahoma Hall of Fame preserves Oklahoma's rich history and honors the deeply rooted traditions by telling Oklahoma's story through its diverse people. The museum shares the defining characteristics and values of Oklahomans in the past, celebrates the legacy of inspiring individuals and instills state pride for all generations.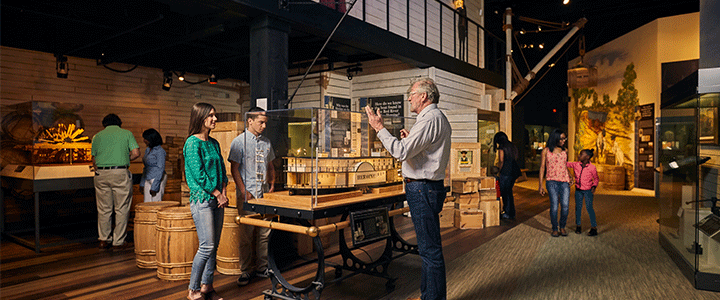 Oklahoma History Center
The Oklahoma History Center is an eighteen-acre, 215,000 square-foot learning center exploring Oklahoma's unique history of geology, transportation, commerce, culture, aviation, heritage, and more. Located in the Kerr-McGee gallery, Realizing the Dream is where groups will gain insight into spaces occupied by community and Civil Rights Movement leaders such as Richard Lewis's barbershop and Clara Luper's living room.
First Americans Museum
Opening Sept. 18, 2021, along the Oklahoma River, the First Americans Museum will be Oklahoma City's newest premier Smithsonian-affiliated attraction. The museum will showcase a wide array of engaging experiences that will immerse groups in the traditions of the distinct cultures of the 39 Tribes in Oklahoma today. The outdoor cultural park will provide an intimate connection with the natural environment such as earth, fire, wind and water used to interpret First American perspectives.