The best (and worst) part about visiting a new city is trying to figure out where to eat when you're not at the conference. Everybody wants to taste some local flavor and return home with an exciting new dish or drink to talk about, but it's hard to know what's all hype and what's the real deal.
Mix in the need to feed those ad-hoc groups that form for dinner and you're just as stymied by finding restaurants that are pleasing to a variety of folks and can accommodate large parties.
Thankfully, Oklahoma City restaurants are well-versed in big appetites and big groups. Here are a few to consider:
This pan-Asian powerhouse has plenty of room and lots of tables, so parties of any size are welcome. Better still, the menu is expansive and caters to every palate from mild to wild. There are American-Chinese favorites, but those looking to delve into Oklahoma City's rich Vietnamese heritage can taste some out-of-this-world cuisine in the easy-to-navigate Asian District.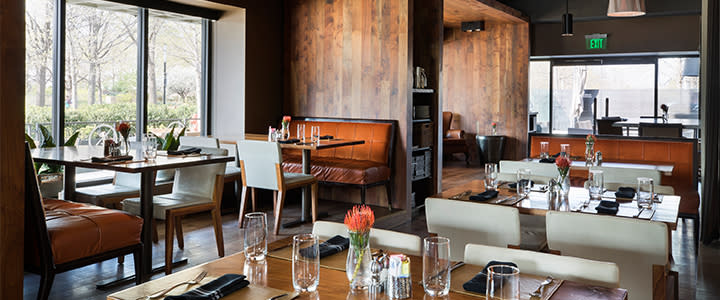 Hotel dining doesn't get much better than Flint, part of the historic Colcord Hotel in downtown OKC. Open early and closing late, this restaurant is used to accommodating big parties with big appetites. The cuisine is Southern regional, but there will be no worries about pleasing every palate. Whether you're in the mood for steak, seafood, vegan fare, pasta or a great burger, Flint is ready to delight.
Rococo Northpark
If you're dealing with a lot of dietary concerns, Rococo Northpark is a godsend. Located on the north end of historic Northpark Mall, this east coast Italian eatery has a big dining room, including a private back room if you're making reservations in advance, and a full bar. More importantly, Rococo's menu hits all the high points of crowd-pleasing Italian favorites, fresh seafood dishes and a surprisingly accommodating vegan and gluten-free selection. Particular favorites include Rococo's famous crabcakes and their vegetable-infused vodka Bloody Marys.
French cooking techniques meets cowboy fare in Stockyard City's new McClintock Saloon & Chophouse. Anyone looking for a kitschy visit to an old west saloon will be delighted by the decor inside McClintock, but the real prize is a menu of steaks and other local fare filtered through the lens of fine dining.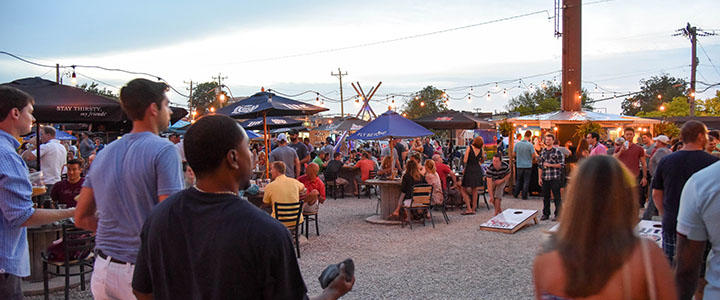 Bleu Garten
When no one can agree on one kind of food, agree to disagree at Bleu Garten. Oklahoma City's premier food truck park is a giant leap away from the norm with a constantly rotating roster of gourmet mobile dining options you can enjoy under the stars, around a fire pit or sitting near some giant TVs. The full bar always has some playful options and diners can opt for burgers, pizza, Mediterranean fare, ice cream, cheesesteaks, tacos, soul food or any other cuisine on offer from the assembled trucks.