If you're in need of a place to meet with a group of colleagues after a conference, Oklahoma City has you covered. Not only is the downtown area extremely walkable, it's also chock-full of all kinds of bars and restaurants to please any palate or craving. So even if the scheduled speakers for the conference are done talking for the day, there's no reason why the opportunities for networking and meeting should end.
Here are four great options for places to meet up and grab some food and drink:
Located in the Skirvin Hotel, the Red Piano Lounge offers an atmosphere of laid-back luxury. With appetizers like oysters Rockefeller and charcuterie and cheese, it's a great place to grab a bite as well as a drink. The bar serves up signature cocktails like the Skirvin Seduction – a drink made with orange vodka, grapefruit juice, agave nectar, lemon juice, and cranberry juice – as well a great selection of beers and wines. There are always seasonal specials, as well as a daily happy hour from 3:30 PM to 6 PM where domestic beers are only $2.50.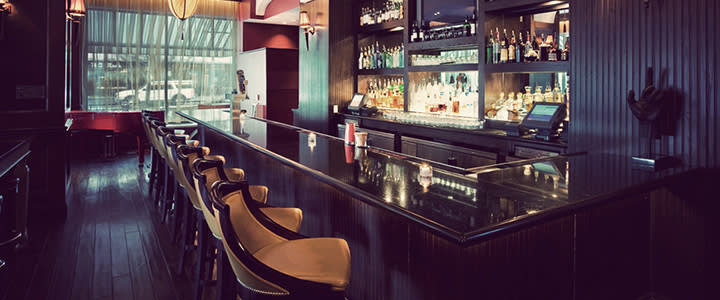 Block 23  offers diners a contemporary casual experience with a beautifully decorated dining room and an open patio for those who would like a little fresh air. The patio opens between 3 and 4, and closes between 10 and 11. In addition to cocktails, frozen drinks, wine, and seasonal beers, they have a food menu that includes a variety of loaded fries, chicken wings, and salads too.
Named after the iconic cocktail, The Manhattan OKC  is a bar and restaurant that serves more than 14 different Manhattan varieties. But if cocktails aren't what you're looking for, the bar also serves up wine by the glass and the bottle, as well as several beers on tap and in cans. And for those with a more discerning palate, ask your server about Bruce's Secret Stash to hear about a limited supply of wines and champagnes that are available. If you're looking for a meal, check out Chef Zach and Chef Bruce's seasonal menu, and then make sure to save room for the maraschino cherry lemon cake.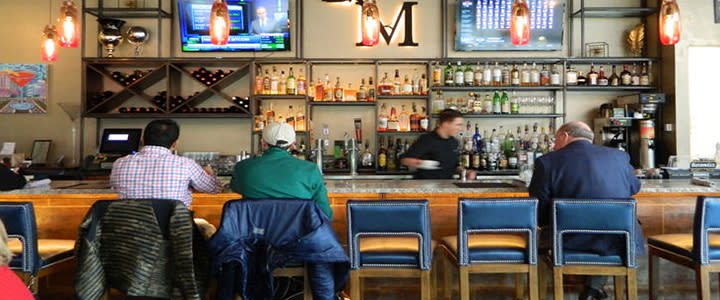 Flint offers both an indoor and outdoor dining experience, with live music on the patio from Thursday to Saturday. Serving both dinner and small bites, Flint has a variety of food to please many palates. From buttermilk fried chicken tenders to fried green tomatoes to the classic cheeseburger, there's something on the menu for everyone. Flint offers a variety of wines by the glass or bottle, draft or bottled beer, one-of-a-kind specialty cocktails, and a selection of after dinner drinks.