Conferences are great for keeping you busy during the day, but what about after the breakout sessions are over? Sure, you could order room service and stay in your hotel room, but why would you when you can hit the streets of Oklahoma City for a little fun?
Bricktown
There's no better place for going out than Bricktown. It's walking distance from downtown, and it's jam-packed with bars and nightclubs. For the beer lovers, there's Bricktown Brewery, a locally-owned brewery that serves up good food and their own beer creations and Tapwerks, a bar with 212 taps and over 100 bottled beers. But if you're looking for a place to dance the night away, look no further than Club One15 or Dream Nightclub. Both locations offer drink specials as well as special events featuring DJs and other performers. Another gem in Bricktown's crown is Dollhouse, a club known for their nightly burlesque performances. But if you're just looking for a place to sip a few drinks and chat, Drinkz and Henry Hudsons Public House are great options.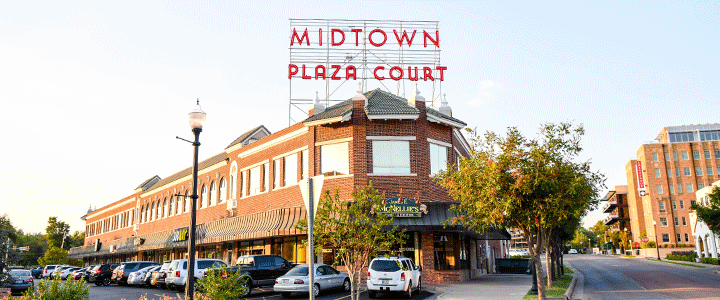 Midtown
Midtown is just north of downtown, and even though they're close together, Midtown has its own fun atmosphere. For beer drinkers, there's McNellie's and Fassler Hall. Both serve a huge variety of bottled and draft beers, but with completely different foods. McNellie's offers traditional Irish pub fare, and Fassler Hall serves up German classics. For those in search of a fun cocktail, look no further than R&J Lounge and Supper Club. Their cocktail menu features some retro mixed drink favorites, and their décor is definitely something you'll want to see. But if you're tired of sitting at a conference all day, don't miss Dust Bowl Lanes & Lounge. This bowling alley serves great beer and cocktails, as well as food, and it's just the place to go when you have some extra energy to burn.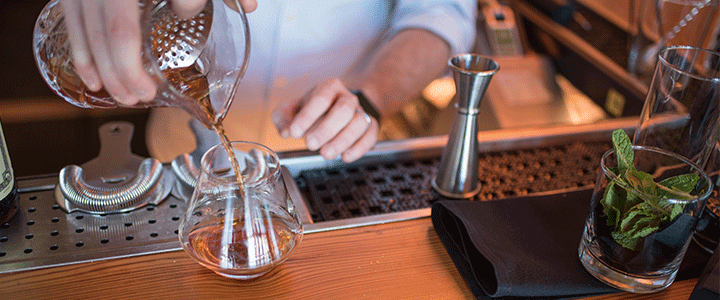 West Village District
Hidden at the edge of downtown is the West Village District and it's not to be missed! FlashBack RetroPub serves up fun cocktails and beer, but the best part is all the retro arcade machines. Don't worry about getting quarters – the machines are free to patrons. The Jones Assembly is a fine dining experience, quality bar, and music venue rolled into one. Regardless of whether or not there's a show, The Jones Assembly always performs. But if you're craving perfectly crafted cocktails or a more grown-up bar snack, Mary Eddy's Kitchen X Lounge has some not-to-be-missed options.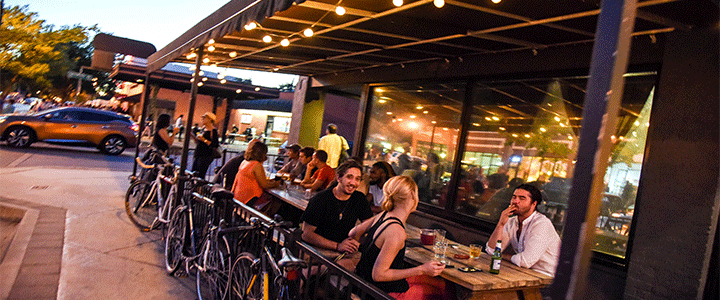 The Plaza
For a more hip vibe, check out the Plaza District. It's full of great food and every restaurant has a bar to please all palates. The Mule, Saints Pub and Empire Slice House offer casual dining with hearty food options, as well as fully-stocked bars for cocktails and beer alike. But if you want something a little fancier, Oak & Ore offers some of the finest craft beers as well as food. The Pritchard Wine Bar offers delicious small plates, complete with a perfect wine menu.