Greg Pruitt—not the OU running back—acquired Kings Worldwide Transportation in 2004. The "black car" service had been around since 1978, and so the brand was well established in Oklahoma City. Pruitt had worked as a public school teacher and then had a corporate gig, but he was looking for something of his own.
"We bought City Limousines in 2003," COO Joey Allen said," and a year later, we bought Kings. We now have 25 vehicles in our fleet, and we are in operation 24/7/365."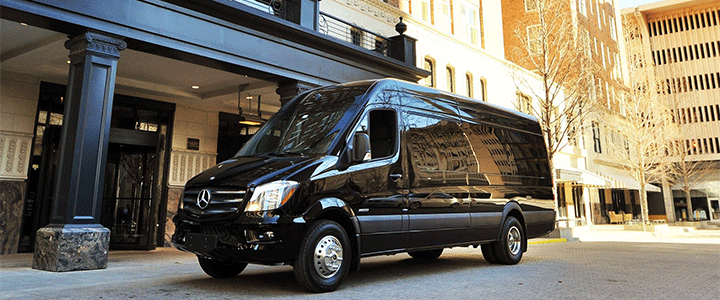 Kings started as a standard stretch-limo business and then morphed into a personal and business ground transportation service. While approximately forty percent of the company's runs touch an airport in some capacity, Kings is designed for much more than airport shuttle service. The fleet consists of sedans, limousines, SUVs, sprint vans, and mini coaches.
"We work with coach buses here as well," Allen said, "so we can handle any size job from one person to a group of 1,000."
Working with the coach buses means that Kings can be a single point of contact for meeting and event planners. They can arrange transport to and from the airport, to and from meetings, for tours of the city, for dinner or cocktails, etc. And, yes, they still have stretch limousines. Kings also works with several families and individual locally.
Allen said the "worldwide" part of the company name is fulfilled by their affiliate network of transportation services in cities around the world. "We use fully vetted companies whose standards are equal to our own," he said. "Basically, we pick affiliate companies we would trust to transport our own people."
Kings differs from transportation network companies (TNC) like Lyft or Uber in that the standards imposed by city and state are far more stringent on ground transportation services than on TNCs.
"Our drivers are licensed with the City of Oklahoma City," Allen said, "which means they undergo drug testing, a physical, an OSBI background check, and their records are pulled and approved by the City. Additionally, all vehicles over three years old are inspected by a certified mechanic, and each ride carries a $5 million liability policy."
What Kings also provides is knowledge of the city. If you've been in a car with a new TNC driver, you understand the frustration of knowing your way around better than the driver—following Google Maps is not usually the fastest, most convenient way to a destination. Kings has been here since 1978, and they've been in the middle of the redevelopment of downtown. The drivers know the routes, the construction, the streetcar route, the train crossings—all the things that slow you down or divert you.
"Our drivers are professionals, and they know all the important places in town," Allen said. "We think professionalism and the personal touch matter. That's also why you always get the voice of a real, local person when you call us, 24 hours a day. We don't outsource our phone support, because we want locals who understand the business and the city."