Meetings tend to land between incredibly useful and "why are we here?" so why not pick a venue that makes the event enjoyable irrespective of the outcome? Oklahoma City has several "venues with a view," especially if by view you mean something interesting or beautiful to look at, and not just a window overlooking a nondescript parking lot.
Located on the 49th floor of the Devon Tower, Vast Events is OKC's highest elevation meeting space, with four separate rooms of varying sizes that accommodate groups from 15 to 300. All four rooms provide stunning views of central Oklahoma, from our bustling, expanding downtown all the way out to lakes and farmland. Booking at Vast Events also means access to food prepared by Vast restaurant's executive chef Kevin Lee and his team. With the exceptions of décor and entertainment, senior sales manager Allie Fleischfresser's team provides everything you need for a successful meeting.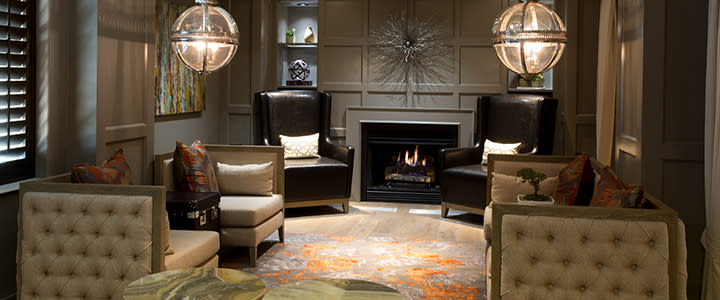 The historic Osler building in Midtown opened as the Ambassador Hotel in 2014, after a two-rear restoration project by Coury Hospitality. Built in phases beginning in 1928, the seven-story hotel has meeting space on the ground floor and top floor, with four rooms that accommodate groups from 15 to 114. One of the primary draws of the Ambassador is OBar, the rooftop bar that also opens onto a patio with a beautiful view of the downtown skyline. OBar is one of the four rooms available for meetings and events, and food is prepared by executive chef Taylor Desjarlais, who oversees the French bistro Café Cuvee on the ground floor.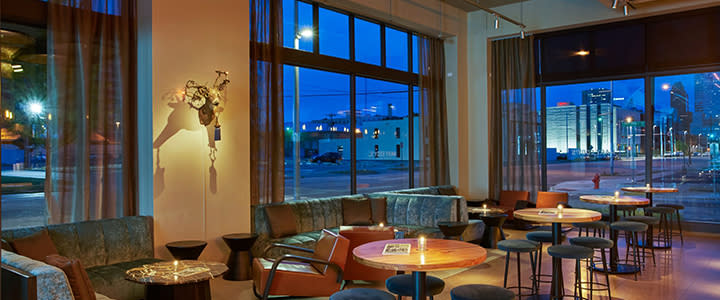 For a completely different interpretation of "view," the Oklahoma City 21C Museum Hotel offers 24/7 access to a 14,000-square-foot modern art museum in a repurposed Ford manufacturing plant. The museum features a revolving portion of the 21C collection, as well as pieces that are part of OKC's permanent collection. The hotel can accommodate groups from 10 to 500, and the facilities include everything from a small boardroom to a penthouse suite with rooftop access (and a water tower!) to a large ballroom-gallery. Chef Jason Campbell's team oversees the food services, and bar packages are available from in-house restaurant Mary Eddy's popular bar.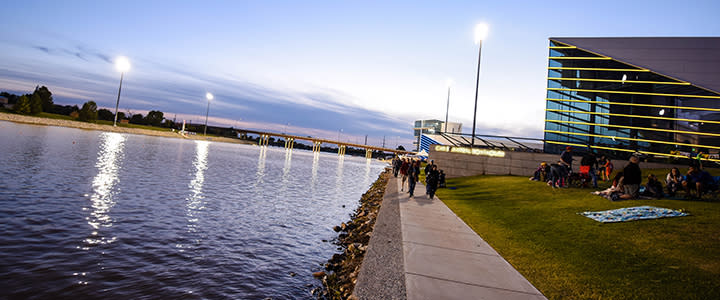 The Oklahoma River provides one of the city's more unique sites for meetings. Boathouses are typically no-frills structures made to simply house boats, but the boathouses that make up OKC's Boathouse District were designed to be used for meetings and events. The non-profit organization behind the district provides year-round event services, including meetings for groups from 8 to 200+. All the boathouses have beautiful views of the Oklahoma River, and you can even book a meeting at the Riversport facility or head to edge of OKC with an event on Lake Overholser. Food comes from a list of approved caterers, and includes local favorites like Big Truck Tacos and Back Door Barbecue.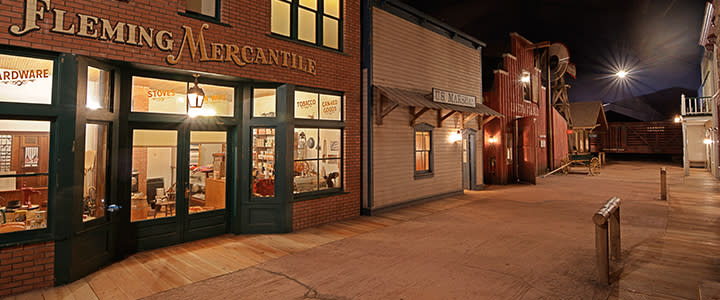 Prosperity Junction is a full mock-up of an Old West town, and it's one of the options when you book an event at the National Cowboy & Western Heritage Museum. The "Cowboy Hall of Fame"—as it's known to locals—can host groups ranging in size from a small board meeting to one thousand guests in their five distinct venues. During breaks from the meeting, browse the museum's collection of Western and Southwestern Art, all themed around the contributions of Western culture. The facilities have state-of-the-art audio-visual and lighting equipment, and food is catered by the Petroleum Club, one of the city's oldest, most reliable caterers.