Oklahoma City Sports Planning
Oklahoma City has experienced a renaissance of multi-million dollar revitalization, becoming a big-league city with championship-caliber facilities. But while we're quick to boast of the many changes taking place here, we are most proud of what has not changed—our central location, easy accessibility, affordable lodging, variety of restaurants and attractions and, especially, our friendly people. In OKC, you'll find a special brand of hospitality that simply cannot be matched. Combine these factors and we produce an unparalleled environment for exciting, enjoyable and, most certainly, successful sporting events.
Interested in learning more about what facilities we have available? Check out our facilities list!
---
COVID-19 Related FAQ
As of March 3, 2021, at 3:23 p.m. CST, the following protocols, mandates and re-opening plans have been announced. We will update this list as we are made aware of additional changes.
Q:
What phase is Oklahoma City in? What does that mean for my event?
A:
OKC is open and is in Phase 3. But similar to many other cities, we do have CDC safety procedures in place and have issued a mandatory face mask ordinance that has now been extended until April 30. This means face coverings are required in all indoor public spaces, physical distancing of six feet is recommended, bars and restaurants are open at 50% capacity with all employees required to wear face masks, and theater-style seating is preferred in all venues. Please see the most recent updates here. While most outdoor events are allowed due to the ease of being physically distanced – if you are attending an indoor event, you must follow the aforementioned guidelines.
Q:
Is there a mask mandate in Oklahoma City?
A:
Yes, Oklahoma City does have a mask mandate that is now in effect until April 30. This means that everyone in our city – age 11 and up – are required to wear a face mask covering in all indoor public spaces. For a list of exceptions and more information about our mask mandate, please visit the City of Oklahoma City website.
Q:
Will sports facilities be enforcing travel restrictions on any of our out-of-state teams/attendees?
A:
Currently, Oklahoma has no travel restrictions on any other state. Please note other states have travel restrictions regarding Oklahoma. Please check with your home state to see if you have to do a mandatory 14-day quarantine when you return home. If Oklahoma changes its travel restrictions, all city-owned facilities (OKC Parks and Recreation facilities, OKC Convention Center, etc.) will be required to uphold all state restrictions. Please visit our state website for more information.
Q:
According to OKC guidelines, how many athletes are allowed in a gym, weight room or on a field at one time? Is there a limit to how many spectators can attend a game?
A:
As mentioned before, Oklahoma City is currently in Phase 3 of opening and there are no mandated guidelines on how many individuals can be in a facility at one time. However, it is recommended to consult with the facility beforehand because they might have their own individual guidelines in place.
Q:
How many outdoor sports venues does Oklahoma City have?
A:
Oklahoma City has many outdoor venues including, but not limited to: soccer, softball, baseball, football, tennis, rowing, canoe/kayak, white water rafting, hike and bike trails, and our brand new Scissortail Park located downtown. For more information, or to request a list of all of our sports venues, please contact Sue Hollenbeck, Director of Sports Business, at shollenbeck@visitokc.com, or Erin Randall, Sports Business Manager, at erandall@visitokc.com.
Q:
If facilities are not requiring safety precautions, can our group request them? Will this incur more costs for our group and event?
A:
The Oklahoma City CVB and all of our sports facilities are open to any safety precautions that will make our clients feel as comfortable as possible. However, while further discussions and negotiations can take place, please note that an increase in security, hand-wash stations, signage, etc. might increase costs for tournaments and events.
Q:
Can and would the OKC CVB provide our group with face masks, hand sanitizer, etc.?
A:
As of right now, the Oklahoma City CVB is not providing PPE to groups. While we are more than happy to help locate local supplies if needed, the event organizer and producer will need to provide these items to attendees.
Q:
Will our group be penalized if we have to cancel or postpone our event at the last minute? Can I rebook or postpone my event in Oklahoma City?
A:
While each individual facility and hotel reserves the right to create their own policy around cancellation and postponement terms, the OKC CVB completely understands the concern that your tournament/event may be impacted by lower attendance or last-minute changes – and will reiterate our support to remove any financial risk factors in your contract.
If canceling or postponing, we would love to rebook your event in our city for a future date! Please contact Sue Hollenbeck, Director of Sports Business, at shollenbeck@visitokc.com, or Erin Randall, Sports Business Manager, at erandall@visitokc.com for availability.
Q:
What do I do if I already have tickets or made travel reservations for an upcoming or canceled/postponed event?
A:
If you are a ticket holder to an upcoming event in Oklahoma City, please contact the event organizer directly to discuss options. Furthermore, if you are inquiring about tickets to any Oklahoma City Thunder games, Oklahoma City Energy FC games, or Oklahoma City Dodgers games – please visit their linked websites or contact their ticket offices directly for more information.
Q:
Do you have a list of hospitals and testing sites that I can provide to our parents?
A:
Of course! For a list of hospitals in the Oklahoma City area, please visit the following website. For a list of free testing locations and to make an appointment, please visit our City of Oklahoma City website. If you would like to receive a rapid test, please reach out to ARC Point Labs of Oklahoma or First Med Urgent Care – but there may be additional costs.
Q:
What should we do if one of our players or athletes gets COVID-19?
A:
If someone you know tests positive for COVID-19, isolate as soon as possible to prevent the spread to others. Avoid using public transportation, ride-sharing services, or taxis and avoid going to the grocery store, running errands or doing anything where you will come into contact with others. Please visit our state website for more information on what to do if you're sick.
Q:
If I have more specific questions, who can I contact?
A:
For more in-depth information regarding restaurants, attractions, hotels, etc., please visit our COVID-19 updates page, or see our Meeting Planning Guide.
For more questions regarding OKC sports and COVID-19, please contact Sue Hollenbeck, Director of Sports Business, at shollenbeck@visitokc.com, or Erin Randall, Sports Business Manager, at erandall@visitokc.com.
Recommendations for our event owners and tournament directors:
Consider a sign-in sheet (phone numbers and email addresses) for all athletes, coaches, officials and spectators to allow for contract tracing if someone were to contract COVID-19.
For tournaments, consider single game elimination to decrease the amount of exposure to all athletes, officials and coaches.
Have each individual parent, coach, official, etc., sign a liability waiver to protect your sports organization from a lawsuit regarding COVID-19.
Post signage around the facility to remind spectators to wash their hands, practice physical distancing, wear a cloth face covering, etc.
Contact Us
Want more information on how to bring your event to our city? We'd love to hear from you!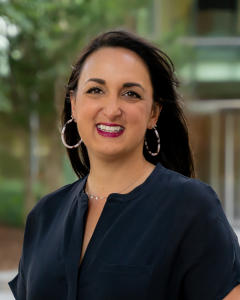 Sue Hollenbeck, MS, CSEE, CTA
Director of Sports Business
shollenbeck@visitokc.com
(405) 297-8909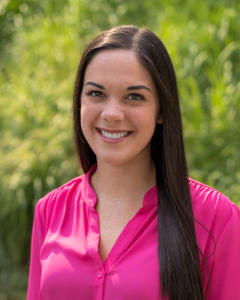 Erin Randall, CSEE
Sports Business Manager
erandall@visitokc.com
(405) 297-8910