Staying near Will Rogers World Airport still keeps you near the action in OKC.
With several group dining, lodging, and transportation options nearby, getting to and around Oklahoma City is a breeze. No matter where you're flying in from, there's much to be discovered in the Modern Frontier without venturing far from the airport.
Stay up-to-date with the latest COVID-19 guidelines and protocols for OKC and Will Rogers World Airport by visiting the Meeting Planning Guide.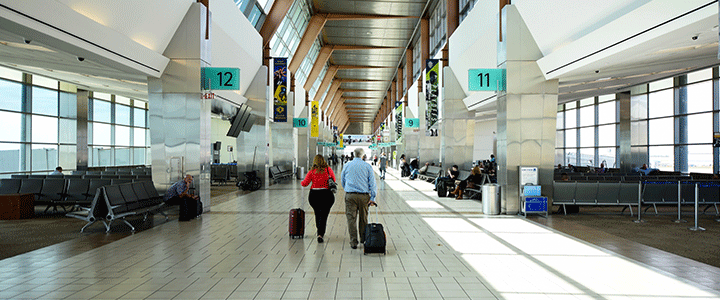 Airport
Located nine miles from the new Oklahoma City Convention Center, Will Rogers World Airport offers nonstop air service to 28 U.S. destinations, including West and East coast cities. Oklahoma City's airport continues to modernize and expand to offer more to attendees while maintaining easy airport navigation. The current $89 million expansion and improvement project will add four new airline gates, a consolidated security checkpoint, and much-needed greeting lounge space. For outbound travelers, the most notable change will be a consolidated checkpoint and town square in the newly constructed portions of the terminal building. In this expansive new space, terrazzo art designs from Oklahoma City artist Matt Goad will welcome passengers pre- and post-security. This construction is expected to be complete later in 2021.
Lodging
Oklahoma City offers a wide range of price points and affordable accommodations, so meeting attendees can enjoy the city at a great value. The corridor along Meridian Ave offers a variety of hotel options near the airport, and the area is only a short drive away from the all-new downtown convention center and State Fair Park. A majority of the hotels in this area offer a shuttle service to and from the airport, making transportation on busy days less of a hassle.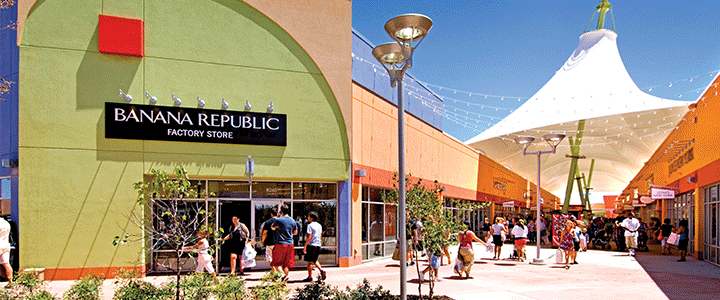 Attractions & Shopping
Discover the 99 women pilots who signed the original membership charter in 1929—an international organization of licensed women pilots. Located on Amelia Earhart Lane, less than a mile from the airport, the 99s Museum of Women Pilots has a unique collection of historic artifacts. Guided tours are offered to groups upon request.
Rev up your inner cowboy and spend the day in a genuine old west atmosphere in OKC's Stockyards City District. The district is a historic adventure in shopping, history, and food for modern visitors looking for a taste of the past. If retail shopping is your jam, the OKC Outlets is home to more than 80 stores with major brands. As the only outlet center in the state, the shops are open seven days a week and located within eight miles of the airport.
Dining
Located just north of Will Rogers World Airport, Charleston's on Meridian has been a favorite stop for locals and tourists for many years. Specializing in steaks, baby back ribs, and wood-fired oven-roasted chicken, the menu is filled with classics done right. Charleston's is a casual, upbeat restaurant with a modestly priced menu and plenty of space for group dining. Just a short Uber ride away is Cattlemen's Steak House—offering a country steak dinner that everyone will love. As Oklahoma's oldest continually-operated restaurant, the 106-year-old establishment is located in the heart of Stockyards City and celebrities like Matt Damon, John Wayne and Ronald Regan have dined there. Cattlemen's also offers event space and banquet facilities for up to 120 people. Visit this page for more local restaurant options near the airport.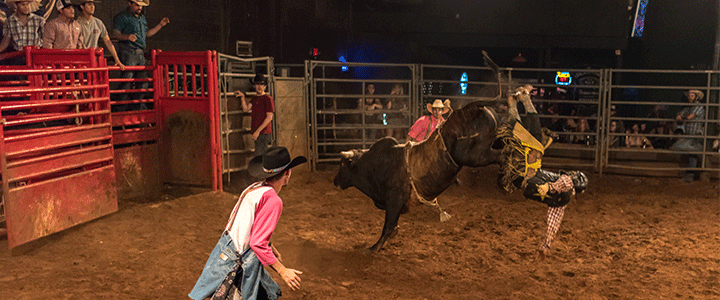 Nightlife
Cowboys OKC is an Oklahoma City nightlife staple featuring country music, line dancing, drink specials, and bull riding, offering a one-of-a-kind western nightlife experience. Cowboys is conveniently located along the Meridian corridor, making it the perfect stop for a nightcap after a long day in a conference room. 
There's more to see and do in OKC than you'll have time to get to. Whether you have a free afternoon or a few days to spend in OKC, check out the Pre & Post Conference: What to do in Oklahoma City blog.