Oklahoma City's food scene is fully thriving with new restaurants popping up all across the metro. Some iconic eateries have stood the test of time and continue to be a favorite for both visitors and locals alike. Whether you're craving authentic Guatemalan cuisine or a juicy onion burger, OKC is filled with restaurants that are perfect for a leisurely brunch, quick lunch or celebratory dinner. Although this list barely scratches the surface of iconic dining experiences throughout the city, here are our top 15 foods you must try on your next trip to OKC.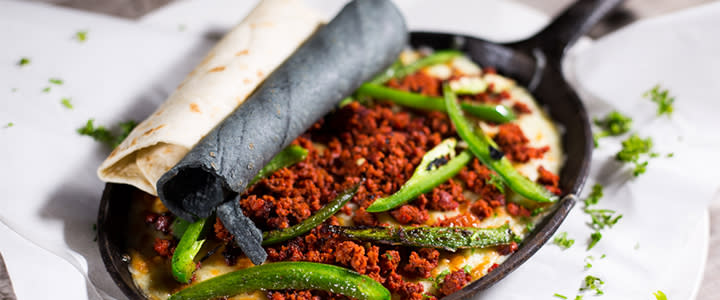 Breakfast & Bunch
Originally home to a Ford Model T factory, the Jones Assembly has been revitalized into a modern eatery by day and concert venue by night. Brunch and cocktails at the Jones Assembly are a must. For the day drinkers, pair a Frosé, Juice Box Hero or Moscow Mule on tap with any item on their all-new brunch menu—you won't be disappointed. 
Cafe Kacao has some of the best authentic Latin American food in Oklahoma City. This family-style brunch spot specializes in Guatemalan cuisine by meshing unique flavors, colors, heritage and culture throughout the entire brunch experience. Make sure to try one of the crafted lattes or breakfast cocktails! Pro tip: use the Nowait app for a shorter wait time on the weekends.
For a perfect start to your day, head to Waffle Champion and try a deconstructed waffle sandwich. The food truck became a brick-and-mortar and has been a local favorite for years. If you're craving something sweet, the Blueberry Sunrise or French Toast waffles will please the pallet. For savory, try the Chicken & Waffles, Florentine or one of the daily specials. Waffle Champion fills up quickly on weekends, so head in early to beat the crowd or stop by their late-night waffle window.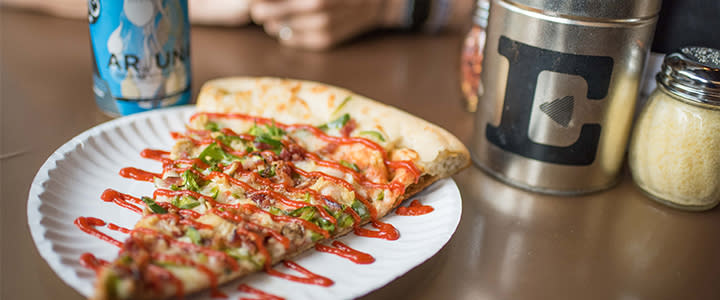 Lunch
Empire Slice House serves New York-style pizza by the slice, but choosing between the abundance of unique toppings is not so easy. Try the lunch special with one of their fun-themed slices and sit back and enjoy the upbeat music and edgy vibe. With rotating slices daily and custom pie options, there's something for everyone at Empire. They also have a full bar and a late-night menu. 
Onion burgers started as a means of survival during the Great Depression and evolved into a food staple for Oklahomans and surrounding areas. Nic's Grill is a 15-seat restaurant full of flavor—serving up delicious onion burgers daily. Many locals claim Nic's Grill as home to the best onion burger in OKC. 
Oklahoma City's Asian District is a hub for Vietnamese cuisine. Traditional Vietnamese noodle soup and authentic cuisine can be found on every corner of the district. Try authentic pho from VII Asian Bistro, Pho Cuong, Pho Lien Hoa (cash only), Pho Ca Doa or any of these spots favored by locals.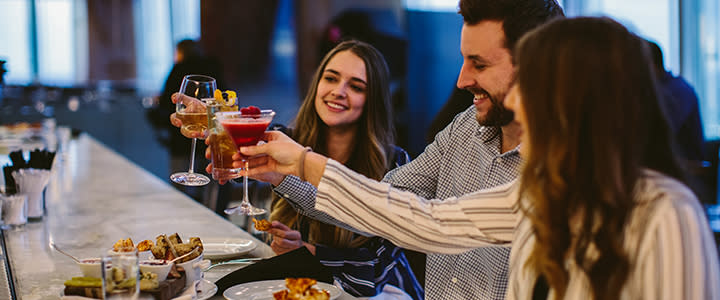 Dinner
Located in a revitalized family-owned flower shop along the original Route 66, Cheever's Café has specialized in American cuisine with Southwest influences since 2000. For a truly iconic Oklahoma meal, try the Chicken Fried Steak with Jalapeño Gravy. Save room for dessert—the Pecan Ice Cream Ball is unmatched. 
Recently chosen as "Oklahoma's Best Steakhouse" by The Daily Meal, Cattlemen's Steak House offers a country steak dinner that everyone will love. As Oklahoma's oldest continuously operated restaurant, the 106-year-old establishment is located in the heart of Stockyards City and celebrities like Matt Damon, John Wayne and Ronald Regan have dined there. Make sure you try the lamb fries! 
Dine 726 feet up at Vast in the Devon Tower and raise a toast to the best view in OKC. From a fancy date night to a leisure lunch, Vast offers fresh fare and inventive cocktails. Vast is Oklahoma City's only AAA Four Diamond restaurant and was recently named one of OpenTable's 100 Most Scenic Restaurants in America.
Grey Sweater offers an unconventional and polished dining experience with a three-tiered tasting menu that highlights exceptional flavors and unparalleled service. The tasting menu changes daily—featuring top-notch ingredients that are imported from around the world.
Ludivine was the pioneer of farm-to-table cuisine in OKC. Since its opening in 2010, Ludivine has committed to producing real scratch cooking—based on classical techniques—with a menu that changes daily. The menu is based on seasonality and availability, so it's always fresh and delicious. The Bone Marrow Luge is a must-try!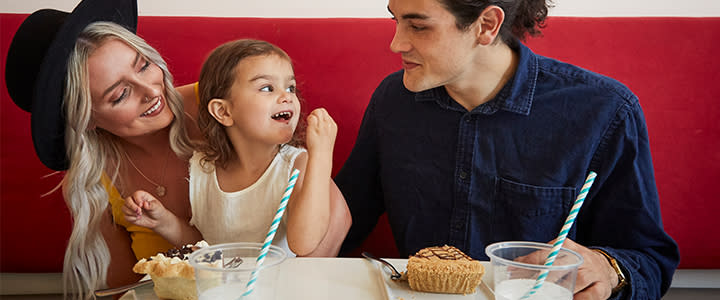 Dessert
If you're looking for the perfect after-dinner dessert spot, try anything and everything from Pie Junkie. Each pie is made by hand so the modest-sized bakery draws in crowds daily. Pie Junkie bakes pies with classic flavors and a spin of originality. The flavors change regularly so you'll have to visit more than once.
Roxy's Ice Cream Social is a new take on an old classic. This retro ice cream shop specializes in extraordinary flavors, fresh-baked cookie sandwiches, floats, sundaes and more. Roxy's offers both classic and nontraditional ice cream flavors that are made in-house daily. Stop by one of their three locations in OKC!