From lush manicured gardens to wildflowers and urban trails, OKC has a plethora of green spaces and gardens for you to unwind and relax in the great outdoors.
Pack a picnic and head out for a nature-filled day with family or friends at one of OKC's tranquil outdoor spaces. With more than 300 days of sunshine annually, there are a variety of green spaces to enjoy year-round in OKC. We've gathered up a few ideas for getting back to nature while never leaving the city. 
Will Rogers Park & Gardens is a year-round favorite of gardeners and horticulturalists alike. Located in one of the city's oldest parks, the 30-acre garden houses a formal rose garden, conservatory, color garden with seasonal blossoms, arboretum and exhibition center. Will Rogers Park & Gardens also offers home landscape maintenance and hands-on gardening classes for all ages.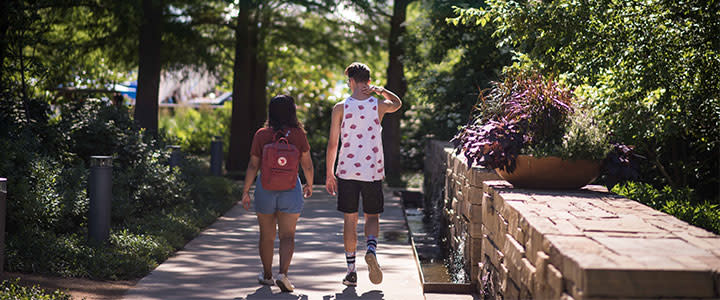 The Myriad Botanical Gardens is one of Oklahoma City's most beloved public spaces. The expansive public park in downtown OKC is home to beautiful plants from all over the world, and it's also the venue for a variety of outdoor, warm-weather fun. It also offers a Children's Garden and unique water features for the littles. 
Martin Nature Park is another popular spot for getting a dose of the outdoors in the heart of the city. Guided hikes, educational programs and a newly renovated interactive learning center provide visitors with a place to learn about and explore nature. Wooded trails, a nature-themed playground and picnic areas offer a variety of amenities you can enjoy at your own pace.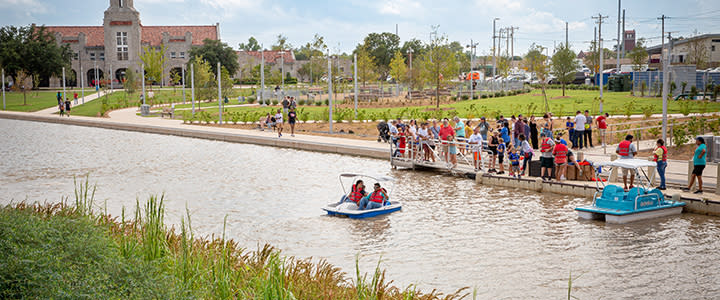 Scissortail Park is OKC's newest urban park. The 36-acre Upper Park offers a variety of engaging experiences, including ornamental gardens and woodlands, a 3.7-acre lake, children's playground and water fountains, seasonal roller rink, dog park, picnic grove, restaurant, performance stage and great lawn. Scissortail Park's second phase will extend from the core of downtown to the shore of the Oklahoma River, making it a 70-acre urban oasis in all.