Oklahoma City has sustained a tremendous pace of growth over the past several years, and 2023 promises to bring even more new attractions, hotels, restaurants and amenities. We've rounded up a list of exciting recent openings and projects anticipated this year.  
What's New 
The Myriad Botanical Gardens recently re-opened the newly renovated Crystal Bridge Conservatory. Improvements included enhanced visitor experiences such as a more diverse plant collection, interactive educational exhibits, improved ADA accessibility and a museum-quality gift shop. A two-level waterfall feature and striking sculptural elements are other new additions you'll want to check out at this iconic attraction.  
Are you a sports fan? OKC is adding to its roster of home sports teams in 2023. The OKC Spark is a new Women's Professional Fastpitch franchise and builds on our already strong moniker of being the "Softball Capital of the World." Their debut season is planned for 2023 as is anticipated for the OKC Lady Force (women's pro football) and the Oklahoma Warriors (junior NAHL ice hockey). These new teams are also joined by the second season of the Oklahoma Freedom (pro team bull riding). Keep an eye out as we share more details on season schedules as they become available. Get ready to gear up and root for the home team!  
Will Rogers World Airport's terminal expansion is complete, but enhanced amenities continue to be added such as new dining and retail options throughout the terminals, plus the addition of the new identity verification system CLEAR which expedites an already easy security checkpoint process. Improvements to parking facilities and wayfinding signage throughout the airport complex are also underway.  
What's Coming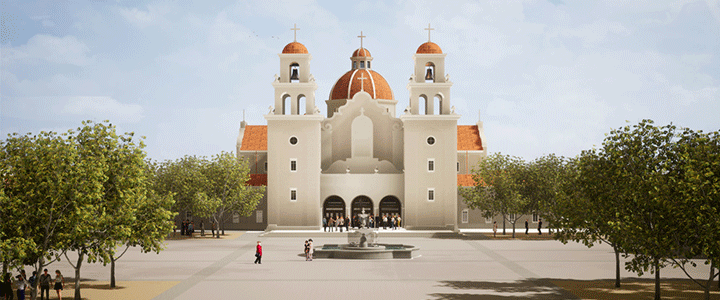 Construction of the Blessed Stanley Rother Shrine is winding down and plans are underway for the much-anticipated dedication on Feb. 17, 2023. This Shrine Church was built to honor and serve as the final resting place for the first U.S.-born priest and martyr ever beatified by the Catholic Church. The Spanish colonial-style architecture was inspired by the church Blessed Stanley served in Santiago Atitlan, Guatemala. The complex includes a museum with information and programming highlighting Blessed Stanley Rother's life mission, martyrdom and beautification.  
Oklahoma City already boasts a world-class zoo, and it's about to get even better. Expedition Africa, the OKC Zoo's largest habitat expansion ever, will open in Summer of 2023 and brings upgraded amenities to a variety of animals through larger habitats, as well as immersive experiences for visitors. This exciting new experience includes a state-of-the-art giraffe viewing area and vista spaces for common elands, flamingos, gazelles, honey badgers, meerkats, mongooses, naked mole rats, okapis, ostriches, wildebeests and zebras.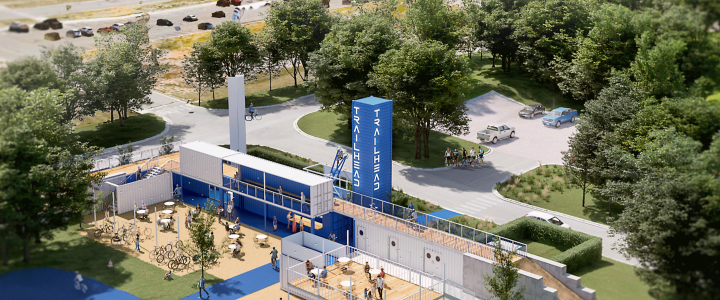 Slated to open in Spring 2023, the Oklahoma Trailhead and Bike Park at RIVERSPORT will include a new bike plaza, an outdoor classroom, a community garden and a play area, as well as additional paved parking. Shipping containers will be used to create a unique gathering place that includes a welcome center, a nature center and ADA restrooms. 
Gordon Ramsay fans will love to hear that he's bringing Ramsay's Kitchen by Gordon Ramsay to OKC. Billed as a "casually refined, inviting kitchen," this concept is expected to pull from Chef Ramsay's global travels and inspirations. This new restaurant will be in Chisholm Creek and is expected to open in early 2023.  
Professional Bull Riders are planning to relocate the organization's prestigious Heroes & Legends induction ceremony to Oklahoma City starting in 2023. The PBR Hall of Fame will also relocate to OKC and unveil in Spring 2023 at the National Cowboy & Western Heritage Museum's American Rodeo Gallery, with an expansion planned soon after as part of a major reconstruction and reimagining of the gallery.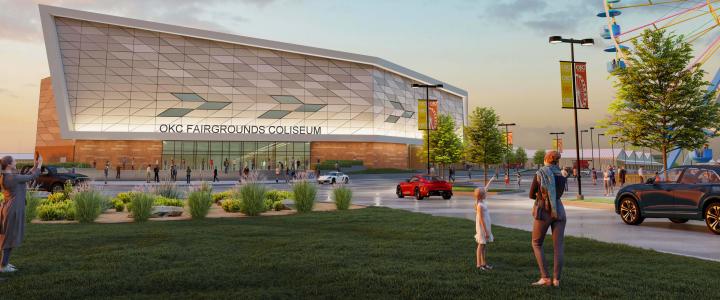 In early 2023, the OKC Fairgrounds is expected to break ground on a new coliseum as part of MAPS 4. This exciting upgrade to the fairgrounds complex will ensure OKC continues to be the "horse show capital of the world." All events and operations will continue to take place in the current Jim Norick Arena during construction.  
While we've just scratched the surface of exciting things coming to OKC in 2023, check back quarterly for more updates and details.