Whether you're trying to hang out with friends, a sleep-deprived student looking to wake up or just looking for a place to plug in, nothing quite hits the spot in the fall like a nice warm cup of liquid energy. The modern coffee shop has become a major social hub and shared office space with a lot of Oklahoma City residents and visitors. We have the perfect local cafés for getting your caffeine fix right in OKC!
---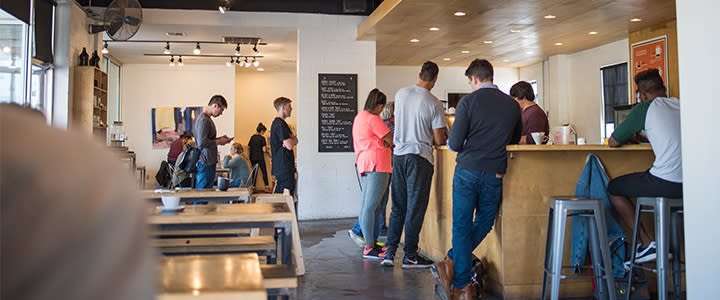 Elemental Coffee Roasters in Midtown is all about community, which explains why you'll also see their coffee served at many popular local establishments across OKC. They specialize in small-batch roasts, marvelous espressos, pour overs and cold brews. They source their beans from Ethiopia to Brazil to bring Oklahoma City some amazing coffee flavor. It's also worth mentioning that the café menu has become a star of its own, offering avocado toast for breakfast, delectable sandwiches and salads for lunch, including vegan offerings and weekend brunch.
---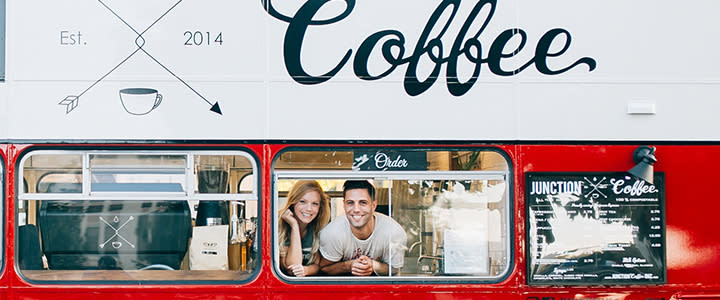 Usually housed in a 1974 bright red, double-decker bus, Junction Coffee is anything but your typical coffee shop. What started out as a desire to build community over a warm cup of joe, Junction quickly became a favorite amongst locals to have a space to slow down, sit and talk with an old friend, or even make a new one. Junction Coffee has recently opened a new brick-and-mortar location right off of Broadway Street!
---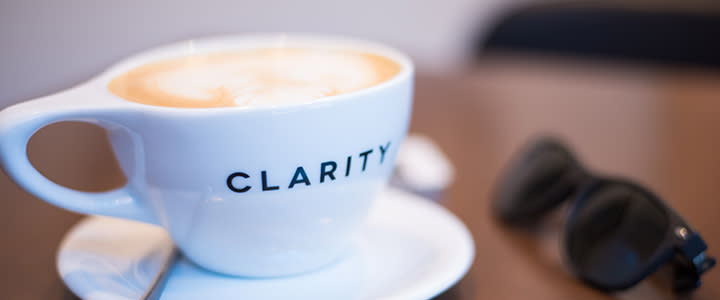 The caffeine scientists at Clarity Coffee tend to push their beverages to the edges of the culinary experience, with rotating specials every month that take a modern spin on some of your classic favorites. One month might be a maple rosemary latte with real maple syrup in espresso and milk, while another is a local pumpkin spice latte with locally sourced, fresh pumpkin.
---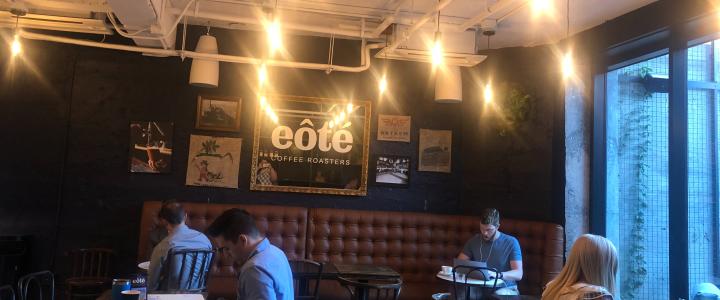 You will find great fellowship and an even greater cup of joe at Eôté Coffee Shop + Roastery, the most welcoming basement coffee shop in Oklahoma City. EÔTÉ, which stands for "Ends of the Earth," is a promise to customers that roasters are determined to source, produce and serve top-notch coffee beans. Whether you are looking for a local spot to try some new drinks, or prefer to source your own local beans and brew your own coffee, there is something for everyone at EÔTÉ.
---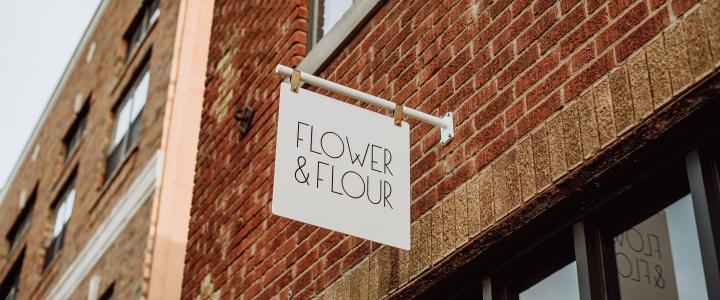 Flower & Flour is not your average coffee shop, specializing in craft coffee, baked goods and even flower arrangements to brighten your day! It was always their dream to be able to open a coffee shop that felt both modern and vintage at the same time, baking food from scratch and offering guests anything from jam bars and scones to customizable cookies. Don't forget to check out their seasonal flower arrangements, they're hand-designed and the perfect gift for someone special.
For a full list of coffee shops across the metro, check out: OKC Coffee Shops | Coffeehouses in Oklahoma City (visitokc.com)