The grand opening of Scissortail Park is the big "what's new" story for the second half of 2019. The 70-acre urban park is scheduled to open September 27 with a free concert from Oklahoma rockers Kings of Leon.
This opening is for phase one; phase two will be located south of Interstate 40. Both phases were included in the MAPS III portfolio of projects. When completed, Scissortail Park will have a bandshell, concessions, ornamental gardens, woodlands, a lake, boathouse, children's playground, grand promenade, water features, outdoor roller rink, enclosed dog park, and more.
The newly remodeled Central Exchange building opened on August 26. It's located just east of Broadway on NE 6th, adjacent to Parlor OKC, a new food hall. Central Exchange was designed by award-winning architect Wade Scaramucci and features three floors and a basement. Tribune Capital, which owns the property, has already moved in, as has Orange Leaf and Studio Flight, a creative services company. Managing director Shelby Norman said they were in negotiations with more tenants, but no leases have been signed yet.
Located in the basement of Central Exchange is the newest location for Eote Coffee. The shop will be open seven days a week, and feature pastries and treats from Green Goodies, Ganache Patisserie, and Brown's Bakery. Located on the northwest corner of the building, easy access is available from the north parking lot.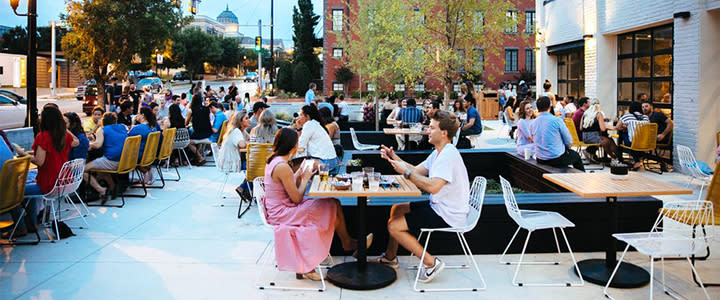 The rapid growth in new restaurants in Oklahoma City will continue throughout the rest of the year, thanks in large part to two food halls opening less than two months apart. The Collective opened in Midtown at the end of July. With ten food concepts and a bar inside, the food hall is already attracting large crowds, and popular chefs Vuong Nguyen and Beth Ann Lyon are part of the draw.
Parlor OKC, the food hall next door to Central Exchange is scheduled to open sometime in the first two weeks of September. Three of the concepts are popular Kansas City eateries: a hot chicken restaurant called Mother Clucker, Providence Pizzeria—OKC's first taste of Detroit-style pizza—and Sura Eats, which offers Korean street food. Four local chefs are involved, too, with Eric Smith resurrecting Pachinko Parlor, Chris McCabe making Guatemalan food at El Guate, Jonas Favela doing Latin-Asian fusion at Graffiti, and Timothy Abel serving up burgers at Burger Pig. Bars on both floors will serve signature cocktails, wine and beer. Seating is available inside and out, including a rooftop patio on the second floor. As a bonus, 70+ parking spaces are located on the north side of the building.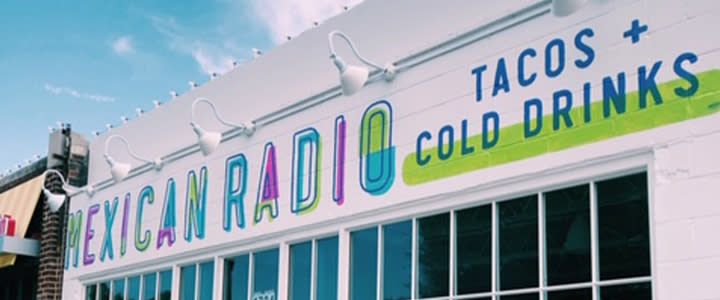 Two local food groups opened concepts in August: Good Egg Dining launched Mexican Radio in Plaza District in the old Empire Slice House location, and the Café 7 team opened The Hamilton, an Okie-centric superette and bar on the east side of Northpark Mall. Mexican Radio offers traditional and non-traditional street tacos, creative cocktails, empanadas and cheesy papas. The Hamilton takes Oklahoma food seriously with bison tartare, catfish "scallops," steaks and pork chops.
Also opening in Plaza over the summer was New State Burgers. Industry veteran Jay Iaquinta is the operating partner for a burger joint that understands it's a burger joint. Robert and Lori Black's Springboard Consulting helped with the project, which features a delicious basic burger, excellent cocktails, and a surprisingly good whiskey selection. Whiskey and burgers. Who knew?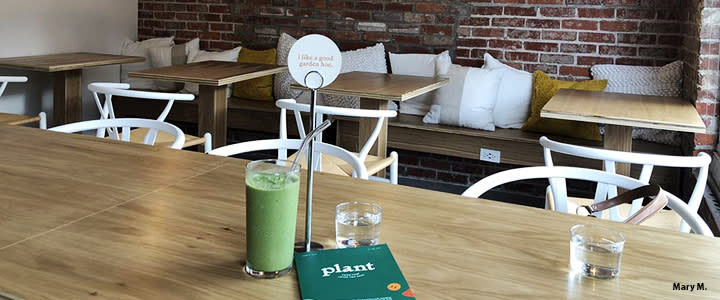 Midtown got a new addition as well with Chef Emma Ryan's vegan concept Plant. The menu features smoothies (no ice!), coffee service, ridiculously good vegan ice cream, and thoughtful, hearty entrees that will leave omnivores wondering why they waited so long to try vegan. All ingredients that can be made in house are, and beyond that Ryan said they use suppliers they know and trust.