2020 Goal: Stay Active. How's that going? Don't hibernate through these cold winter months. We've rounded up the hottest gyms and studios in OKC!
Are you an all-weather runner, ready to hit the pavement no matter the temperature? Check out our running guide.
Barre 3 in Classen Curve offers a full-body balanced workout set to the beat of uplifting music and led by encouraging instructors. They're known for building lean muscles, a strong core, and long-term postural benefits. With ample warm-up time and plenty of modifications, anyone can jump in a class and get warm.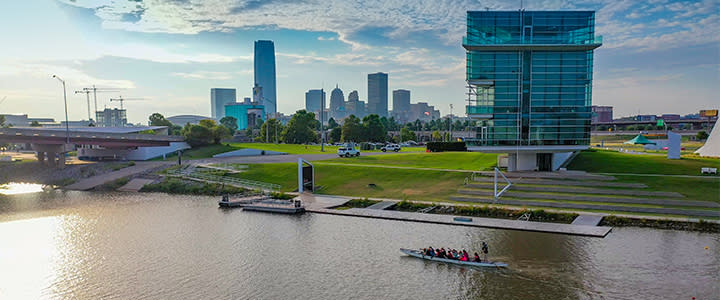 There are Riversport adventures to be had year-round, rain or shine! The Boathouse District has full fitness centers including all you need from free weights to an indoor propulsion swim tank. You may just end up training alongside an Olympic hopeful. Fitness classes like group rowing and cardio mix are also available. Check out private rowing lessons or the "Learn to Row" sessions which could lead to a spot on a masters team.
Summit Climbing Yoga and Fitness is a 90-foot tall climbing gym just south of downtown OKC. The silos were converted to a climbing gym and are now adorned by a mural titled "This Land" by Rick Sinnett. The gym offers yoga and fitness classes, open climbing, private and group climbing lessons. Weather permitting, climbers can scale the walls on the outside of the silos turned gym and enjoy the view of downtown.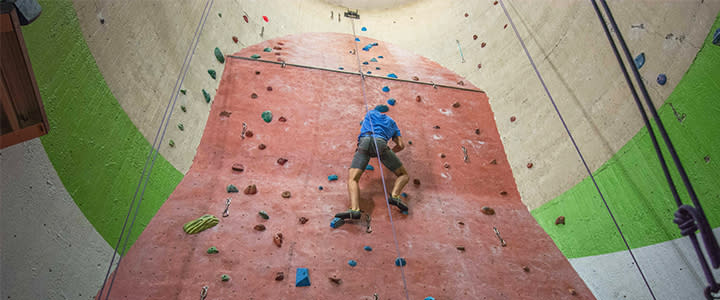 Cycle Barre is perhaps the hottest workout in town. You'll climb hills, sprint, incorporate resistance and compete with the rest of the class if you choose. The class offers an experience with pumping music, lowlights and motivating instructors. The studio is complete with all you need. Want more details on what to expect? Read more in our complete Cycle Bar guide.
Evolve Fitness in Casady Square bases workouts around Pilates fundamentals and builds on with cross-training. Weights, suspensions and resistance are added to their intentionally small classes to maximize results and prevent injury. Evolve prides itself on being a one-stop-shop offering lifting, intervals, pilates and cardio kickboxing classes.
Studio 7 in Uptown offers full-body workouts through dance. Adults can join classes on a drop-in basis. Studio 7 is body positive and welcome to all levels of dance experience.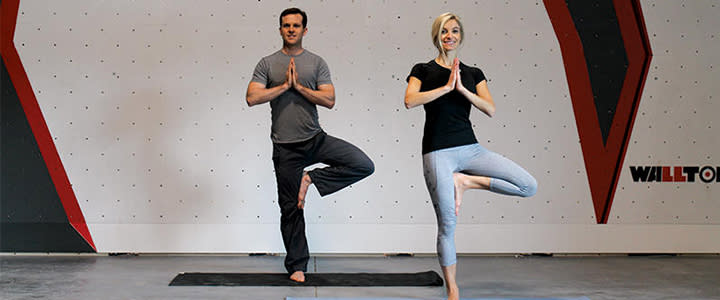 Threshold Climbing Gym promises that climbing is the most fun you'll have while working out! Threshold offers adventure for all ages and experience levels. They offer climbing school group classes, private training and outdoor guided climbs. Climbers are encouraged to diversify their training with yoga and a fitness room.
405 Yoga hosts lively yoga classes with slow flow, yin yoga, Rocket yoga and power flow. They're ultra welcoming to new yogis and offer certified Yoga Teacher Training. The studio is located just steps away from some of OKC's best eats and great shopping in Midtown OKC.