We already know that Dad is probably going to want steak and Scotch for Father's Day, but before that indulgent dinner, what about some outdoor time around Oklahoma City?
The metro has numerous outdoor activities for fathers and their children of any age, including the grown kids.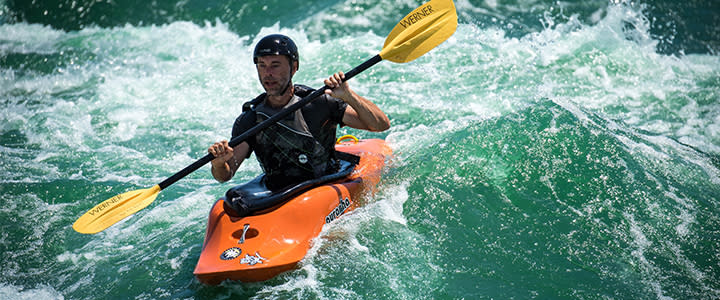 One of the city's premier destinations is RIVERSPORT in the Boathouse District, located along the Oklahoma River adjacent to our Olympic-quality training facilities. Even if your dad isn't a world-class athlete, you can find something fun within your physical abilities. Kayak the river, hit the slopes, challenge the ropes course or brave the whitewater; they have activities from the very placid and relaxing to adrenaline-fueled exertions.
On the city's northwest side, RIVERSPORT also keeps facilities at Lake Hefner. Test your dad's balance with stand-up paddle boarding or explore the lake in a kayak. The lake also features fishing around most of the perimeter, but you'll need a state license for any kids 16 and over (resident) or 15 and over (non-resident). Licenses can be purchased online here.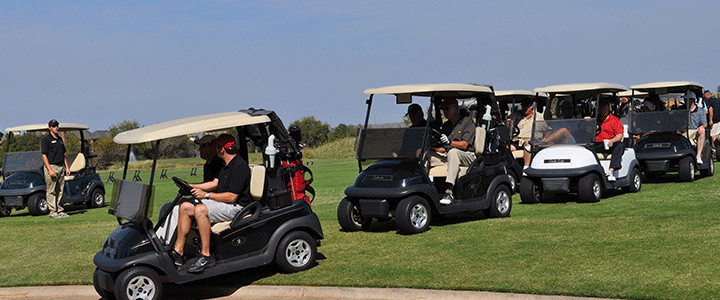 Oklahoma City has four, 18-hole, public golf courses scattered around the city, with James E. Stewart offering a 9-hole course. The largest is Lake Hefner Golf Club, which has two courses available, with the north being more challenging. Rates start at $11 for Stewart and top out at $29 at Lincoln Park. Car rental is $15.00 per person if dad isn't a huge fan of walking the courses.
For leisurely walks in nature—in the middle of the city—Martin Nature Park and Myriad Gardens are two beautiful options. Martin Nature Park has 2.5 miles of wooded trails, which is long enough to get a nice walk in but too short to be exhausting. The sanctuary is popular with birdwatchers, and the entire area is frequented by wildlife and dotted with beautiful Oklahoma flora.
You'll find less wildlife at the Myriad Gardens, but the greenbelt in the center of the city is a wonderful getaway for nature lovers. Helpfully, the incredibly diverse selection of plants are cataloged and tagged with identification plates so you know what you're admiring. Walk the perimeter, take the trails that cut through the center, spend time in the children's area, lounge on the great lawn, or check out the koi pond and aquatic plants near the Crystal Bridge.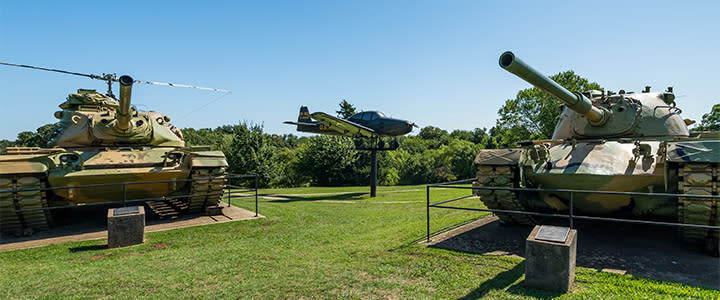 Is dad more of a fan of military history? The 45th Infantry Museum is located on the city's northeast side, and while that sounds like a day indoors, two-thirds of the total area is located outdoors. That's to make room for a massive display of tanks, jeeps, personnel carriers, and aircraft from a variety of conflicts in the 20th century. The museum is easily accessible from Interstate 35, and if you get too hot, you can pop inside and check out their displays.
Happy Father's Day from all of us!