Celebrate Pi Day the right way with a slice of heaven from one of Oklahoma City's delicious bakeries or restaurants.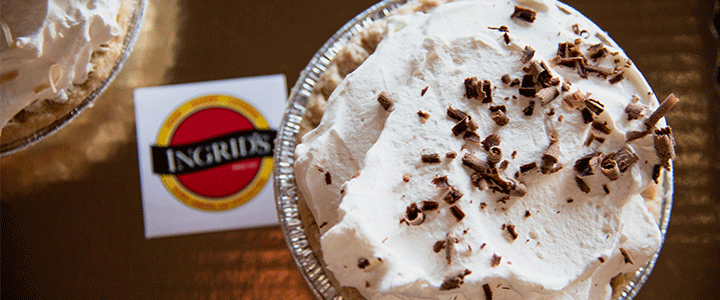 Ingrid's Kitchen
For more than 35 years, Ingrid's has been one of Oklahoma City's favorite choices for the finest pastries and pies, but we'll leave it up to you to decide which flavor is your favorite. Chocolate Meringue, Banana Cream and Strawberry Rhubarb, among other combinations, are available daily. 
Pie Junkie
At this modest-sized pie shop in the Plaza District, each pie is made with love—and it shows. Start with the Drunken Turtle or Thin Mint pie, then move onto the Macadamia Key Lime pie and Peanut Butter Chocolate. Pie Junkie also offers a wide variety of to-go options. The pie options change regularly so you'll have to visit more than once!
Florence's Restaurant
Featured on Food Network's Diners, Drive-Ins and Dives and Oklahoma's first James Beard Award winner, Florence Jones Kemp has been working at her restaurant since it opened in 1952 and soul food is still the heart of the menu. While the desserts rotate throughout the week, make sure to get a slice of pear pie (quickly!) when it's featured.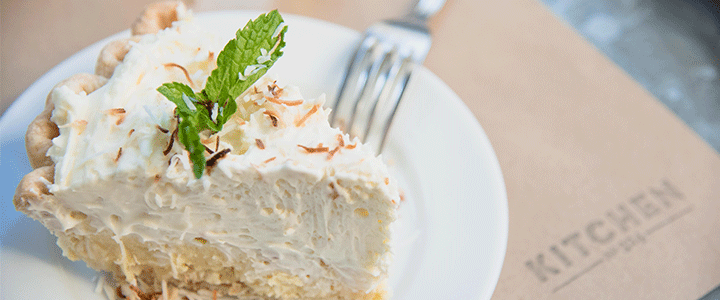 Kitchen No. 324
Nestled in the heart of downtown OKC, Kitchen No. 324 is a true crowd-pleaser. The Downtown Chocolate Brown and Lemon Cloud pies pair perfectly with a curated coffee or cocktail.
La Baguette 
Stop by La Baguette Bistro in north OKC and choose from one of the many French-style desserts in the case. They also offer a variety of pie flavors in a limited quantity. 
Cattlemen's Steakhouse  
Take a stroll through Stockyards City and discover an Oklahoma City staple—Cattlemen's Coconut Cream pie paired with a cup of coffee. The delicious flavor combination is unmatched! 

Cuppie's & Joe
If you thought that Cuppies & Joe only served the most divine cupcakes, think again! Stop by on a Friday or Saturday and try a slice (or two) of the Blackberry Cream or Brownie pie before it's gone. They even have a terrace along 23rd Street so you can enjoy your dessert outdoors with a cup of coffee. 
Flint
Flint is a downtown gem featuring a Dutch Apple pie with brown sugar streusel, caramel sauce and vanilla ice cream. Need I say more? 
Brown's Bakery 
Brown's Bakery features a large selection of everything good in the world of desserts and pastries. Be sure to try the classic pecan pie!