Consider this your official invitation to experience the energy, excitement and welcoming spirit of Oklahoma City – a city open to all.
Whether you show up in cowboy boots or a business suit, there's more common ground in Oklahoma City than you might think. Although it's hard to fully experience the city's rich culture in just one weekend, here are some recommendations for ways to safely spend 48 hours in the Modern Frontier and make your trip exactly what you want it to be. 
---
Day One
Where you choose to stay can set the tone for your whole trip. From quirkily designed luxury hotels to glamping under the stars, there's a wide assortment of unique lodging experiences and historic hotels in OKC.
Located right off of the new downtown park, the Omni Hotel is an elegant traditional hotel with contemporary comfort, well-appointed furnishings and beautiful Oklahoma-inspired décor. The Omni features multiple dining options, including a coffee shop, steakhouse, tap house and several posh places to have a cocktail. The hotel is just a few blocks from the Bricktown Entertainment District where you'll find OKC's nightlife hub.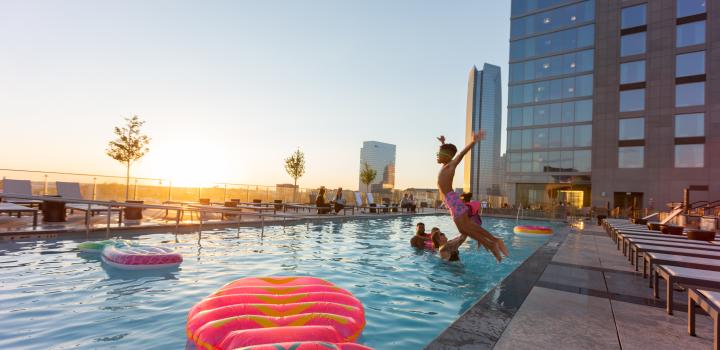 If the Arts District is calling your name, 21c Museum Hotel in Oklahoma City will welcome you with contemporary art and top-notch amenities. 21c occupies the historic Ford Motor Company Assembly Plant and is home to The Jones Assembly where you can enjoy new American cuisine favorites and craft cocktails to please all palates. 
From 21c, the Oklahoma Contemporary is only a short drive away. At the museum, you'll find free, groundbreaking exhibitions from international, national and local artists, plus large-scale, public sculptures and installations in Campbell Art Park.  Programs include musical and theatrical performances, artist talks and demonstrations, workshops and more. Round out your visit by eating in the café or shopping in their uniquely curated store!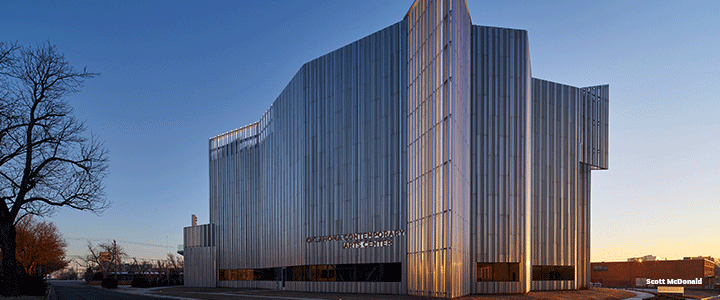 The Oklahoma Contemporary puts you just a short walk (less than ten minutes) or one streetcar stop away from the Oklahoma City National Memorial and Museum. Through cutting-edge exhibits and interactive displays, the OKC Memorial Museum takes visitors on a journey from a day that began like any other, through chaos and confusion all the way to justice, healing and tough lessons learned through such trying times. Visit this page to reserve timed tickets to the museum. Access to the Outdoor Symbolic Memorial is always free and open all day.
From the Memorial, you can walk over to Automobile Alley, just two blocks east, and spend the afternoon in one of our city's original districts. Shop for souvenirs at Plenty Mercantile, Shop Good and Tin Lizzies then grab a snack or craft beverage at Eote Coffee, S&B's Burger Joint or Prairie OKC. As you explore the district, keep an eye out for a vibrant building with the giant boom box outside. Factory Obscura's Mix-Tape is OKC's first immersive art exhibit and the outside of the building is one of the most Instagramable spots in the city, so it's worth the stop. Tip: press any button on the boombox and watch what happens next.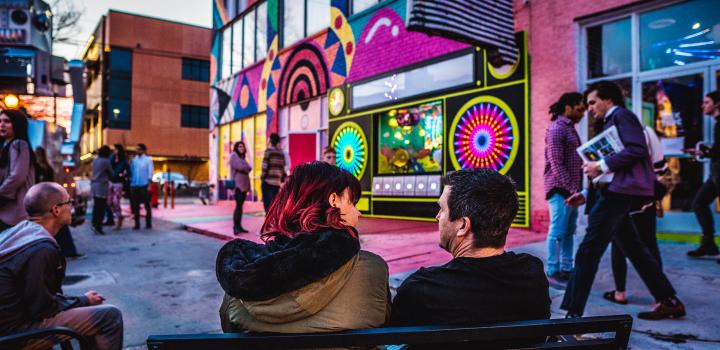 For dinner, a trip to Flint is a must. The wine list is vast and the patio is even better. Rated as one of the best restaurants in OKC by Trip Advisor, Flint offers contemporary American cuisine, and take a direct and simple approach to cooking using the best available ingredients. Dressed casually for Fall? Don't worry about it. You don't need a tie and cufflinks to dine at Flint, as they do not have a set dress code, although most people do come dressed upscale casual. Dine-in one of the cities original historic hotels and raise a toast to experiencing The Modern Frontier.
---
Day Two
On day two, start with brunch at Cheever's Café, this stylish Art Deco building once served as the Cheever family's flower shop during Route 66's heyday, but is now one of OKC's most beloved restaurants. Cheever's specializes in American cuisine with Southwest influences with a variety of sublime food options like their stuffed french toast, cowgirl benedict, roasted chicken enchiladas or masa vallo con huevos! Rounding out a trip to Cheever's with one of their uniquely crafted brunch cocktails is a must.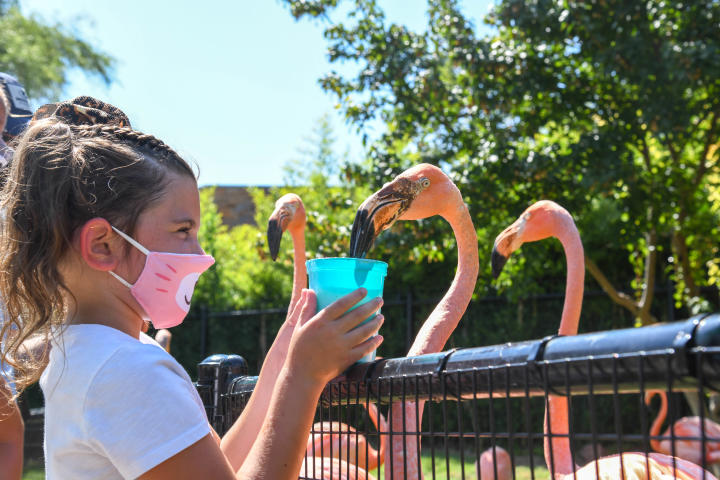 Spend the afternoon exploring all that the Adventure District has to offer.  The district is home to many can't-miss museums and attractions, such as the Oklahoma City Zoo, USA Softball Hall of Fame Stadium, Oklahoma Railway Museum, National Cowboy & Western Heritage Museum, Science Museum Oklahoma and more. It's easy to find plenty of ways to entertain the whole family!
Escape to a green oasis in downtown OKC. The beautiful Scissortail Park features a wide variety of beautiful foliage, a music stage, a children's playground with interactive features, a splash pad and a beautiful pond stocked with various fish, ducks, geese and plant life. The Scissortail Park grounds are always free for you to explore. After an evening stroll through the park, make sure to set some time to stop and experience one of OKC's show-stopping sunsets.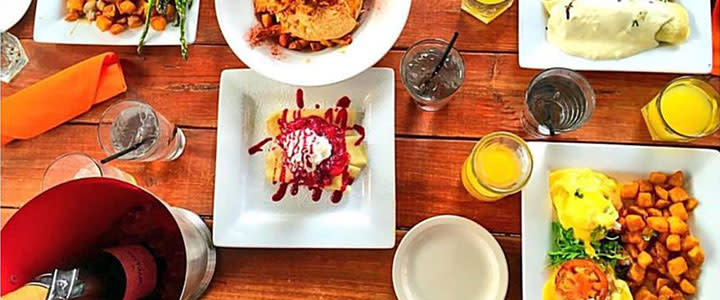 Finish up the night with an unforgettable dining experience at Frida Southwest. Inspired by the cuisine of Oklahoma, Santa Fe and northern Mexico, Frida's offers up unique tastes that are sure to tingle your tastebuds. Located in an architecturally unique, beautifully designed setting of The Paseo Arts District, there is something for everyone to enjoy. For after-dinner drinks, stop by The Other Room, the Paseo's favorite neighborhood bar, featuring half-priced appetizers and the full Picasso Cafe menu!
Get ready to fall in love with all that OKC has to offer in just 48 hours or less!