Ask a local what you ought to do while you are in Oklahoma City, and you're likely to get a wide range of answers, especially depending upon whom you ask. However, you will also find wide agreement on several places and activities because these are local favorites both for ourselves and for when friends or family are visiting.
Day One
Where you stay determines a few important things. Choose Ambassador Hotel in Midtown, and you will be treated to one of the best views of Oklahoma City's skyline from the rooftop bar, OBar, as well as excellent accommodations and fabulous dining within walking distance.
If art is your thing, though, the 21C Museum Hotel in Film Row offers large rooms, great food at Mary Eddy's restaurant, and 24-hour access to the hotel's beautiful gallery of modern art.
Speaking of art, while you're here, check out the Oklahoma City Museum of Art for a look at an astounding collection of Dale Chilhuly's beautiful glass sculptures, as well as traveling installations.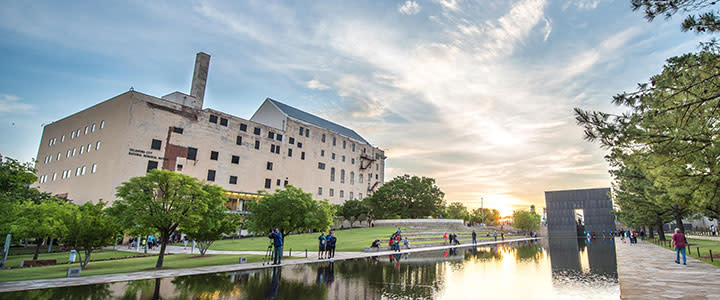 The MOA puts you just a short walk—less than five minutes—from the Oklahoma City National Memorial and Museum. Yes, the topic is a heavy and tragic one, but you will be amazed at the beauty the city has managed to reclaim in order to pay tribute to the victims and survivors, honor the volunteers and first responders, and celebrate our city's resilience and determination. There is a charge to visit the museum, but access to the grounds is free.
From the Memorial, you can walk over to Automobile Alley, just two blocks east, and enjoy shopping in one of our city's original districts.
Check out Plenty Mercantile and Urbane, grab a snack or glass of wine at Broadway 10 or Scratch, and enjoy the historic buildings that were some of the first built in the city, many of them before statehood.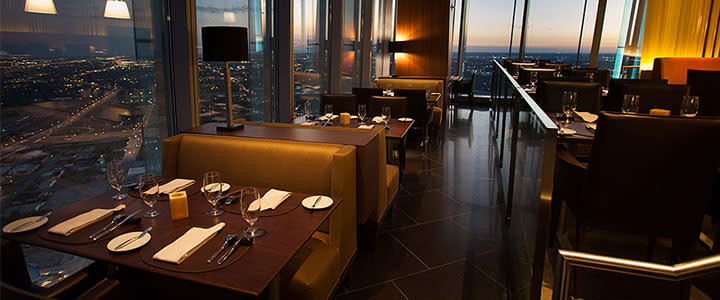 For dinner, Vast is a must. Located on the 49th floor of the Devon Tower, this casual fine dining spot affords the best view from anywhere in Oklahoma, as well as some of the city's best food. Dressed casual for summer? Don't worry about it. The only thing off limits is athletic gear. It's Oklahoma; dress for the weather (heat!) and personal comfort!
Day Two
On day two, start with breakfast at Cattlemen's Steakhouse in Stockyards City. The diner by day-steakhouse by night concept has been around for more than 100 years, and locals love it, especially for breakfast: steak and eggs and chicken-fried steak and eggs are two of the favorites. You'll need to work off the food, so day two involves one of our newest, best attractions: the Boathouse District.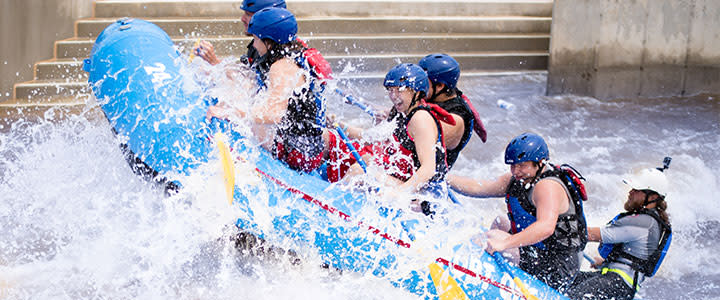 Located on the Oklahoma River, the Boathouse District is home to collegiate and Olympic training facilities, as well as seasonal fun for every age. Rent kayaks or paddle boards, ride the zip line or just take a walk or run along the river's edge. Whatever you choose, you will also want to experience whitewater rafting! Yes, whitewater rafting without all those troublesome mountain roads. RIVERSPORT Rapids offers Class II-IV whitewater rafting in the heart of Oklahoma City. Family packages are available.
Wind down for the evening in the beautiful Myriad Botanical Gardens in downtown. The 17-acre gardens feature a wide variety of beautiful plants, music stages, a children's garden with interactive features, a splash pad, Thunder fountain (for the kids), and a beautiful lower "pond" with koi, duck, geese, and water plants. Depending on the time of day, you can also pay for access to the Crystal Bridge Conservatory, which features thousands of tropical and desert plants.
Finish up the night with a perfect cocktail at Ludivine, our city's most nationally acclaimed restaurant and bar. The bar is well stocked, and the team specializes in crafting cocktails to your preferences, or you can choose from their amazing cocktail menu.