If you've been an Okie for any amount of time and traveled outside the state, you've been peppered with questions about what Oklahoma is "really like." From "Do you still have cowboys?" to "Is there anything to do there?" the questions run from the genuinely curious to the comically stereotypical.
So, let's begin with cowboys.
Yes, Oklahoma has cowboys, and we need them. With more than four million head of cattle in the state, Oklahoma is in the nation's top ten for a ratio of humans to cattle. The Oklahoma National Stockyards Company maintains a working stockyard a couple of miles southwest of downtown, including live cattle auctions. Historic Stockyards City is one of OKC's main entertainment districts with a saloon (McClintock's), a steakhouse (Cattlemen's) and tons of shopping.

Are there tornados every day/week/month?
No. While Oklahoma ranks in the top five annually—most years—other states like Florida and Texas have more, and "The Wizard of Oz" was set in Kansas for good reason. However, we do have the National Weather Center just down the road in Norman, which includes the Storm Prediction Center, so if you've been spared a soaking or being caught out in a dangerous storm anywhere in the U.S., it's likely because of their work.
Do y'all have wagons, teepees, Native Americans, hitching posts, etc.?
Yes, yes, yes, and yes, but three of the four are because Oklahoma is incredibly popular with European tourists who seem fascinated with Western culture (also, y'all is absolutely the best option for second-person plural pronoun in English, so we're definitely taking credit for it). Whether it's to visit the National Cowboy and Western Heritage Museum, to stay in a guest ranch in Western Oklahoma, or to view and purchase the large collection of Native American art at Exhibit C in Bricktown, people regularly come to our city in large numbers to sample the Old West.
As for the Native Americans, we have 39 federally recognized tribes in Oklahoma, including the ones most out-of-staters have heard of: Cherokee, Chickasaw, Choctaw, Muscogee (Creek) and Seminole, known as the Five Civilized Tribes. Many of those tribes have casinos scattered throughout the state, including the largest casino in the world in Thackerville, the Winstar World Casino. Remington Park, a horse track and casino located in the Adventure District in Oklahoma City, has more than 750 gaming machines operated by the Chickasaw Nation.

Don't you "roll up the streets" at 9 p.m.?
Many small towns probably do, but OKC is a major city, with bar-restaurants like R&J Lounge and Supper Club, Scratch Paseo and Empire Slice House serving food and booze late. Bricktown is a bustling entertainment district just east of the central business district with one of the city's best pubs, Tapwerks, as well as options for dancing, movies and dining, all well after 9 p.m.
We heard we can't buy booze in grocery stores. Is that true?
It used to be, and it depends on what you mean by "booze." As of October 2018, grocery and retail stores in the state can now sell beer and most wines (anything below 15 percent ABV). We no longer have "low point" beer, and liquor stores can stay open until midnight now.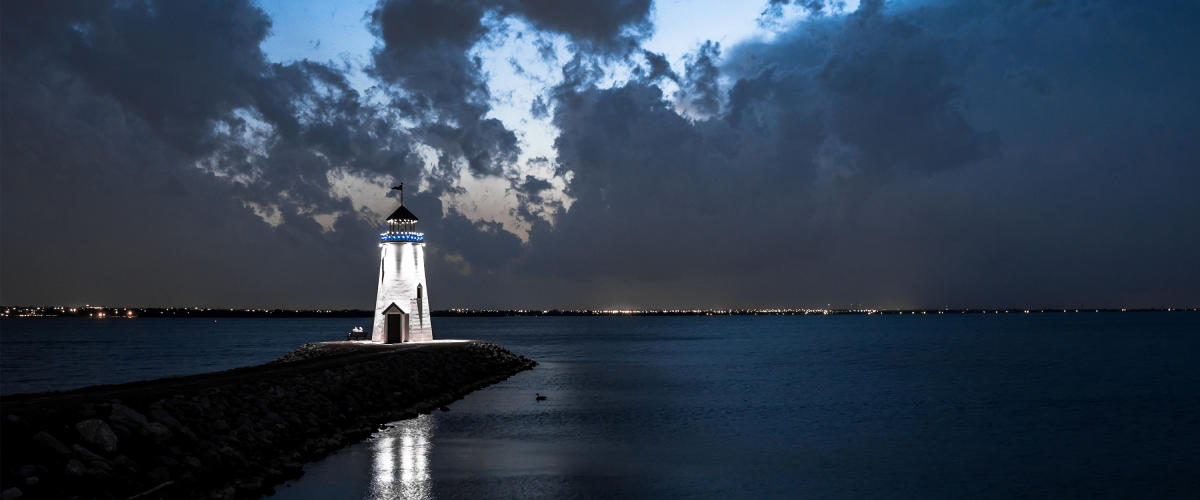 Is it still a flat dust bowl there?
No. Although residents of the western part of the state may argue that. Eastern Oklahoma basically runs into the Ozarks, so it's beautiful and green, and our state's climate ranges from semi-arid in the southwest to subtropical in the east. Central Oklahoma has its own charm, which you'll find in our many lakes, including Hefner, Overholser and Stanley Draper inside the city. Stinchcomb Wildlife Preserve is attached to Lake Overholser. On beautiful spring and fall days—we have four seasons here no matter what the locals say—you can stroll through Martin Nature Park or the Myriad Botanical Gardens and you simply have to get out to the Boathouse District along the Oklahoma River.

Do you only have country music?
While we reluctantly acknowledge our sister city Tulsa to the east has a better musical tradition, OKC is catching up with venues like the historic Tower Theatre, Criterion, Jones Assembly, 89th Street and the Blue Door. You can catch a show nearly every night, and major shows weekly—everything from Red Dirt, which we're quite proud of, to alternative rock, hip hop, traditional country, bluegrass, and much more. We're rightly proud of our Country roots: Vince Gill, Reba McEntire, Garth Brooks, Carrie Underwood, and Blake Shelton. We also love our new generation artists like John Fulbright, John Moreland, and Parker Milsap, and, yes, Wayne Coyne really does live here.
Is there anything to do in OKC?
Asked and answered.