Add a unique flair to your next night out in Bricktown with an unforgettable experience at Michael Murphy's Dueling Piano Bar. Michael Murphy's dueling piano show consists of three piano players who take the stage in rotations while performing a high-energy, request-driven show that also includes comedic roasts of guests and fellow musicians alike. 
The Bricktown hotspot is open Thursday, Friday and Saturday nights, and if you don't get there early, make sure you have a reserved table. There is a fee for nearly every amenity at the bar, but since it's designed for group fun, it's easy to split the tab between friends.
Michael Murphy's is ideal for birthday parties and bachelorette parties, or just a night out with friends. The musicians rotate to keep the music going almost non-stop, and they are as good at witty banter and spontaneous songwriting as they are at their instruments. They also seem to have a gift for getting the crowd involved with sing-a-longs, but that might have something to do with the full bar.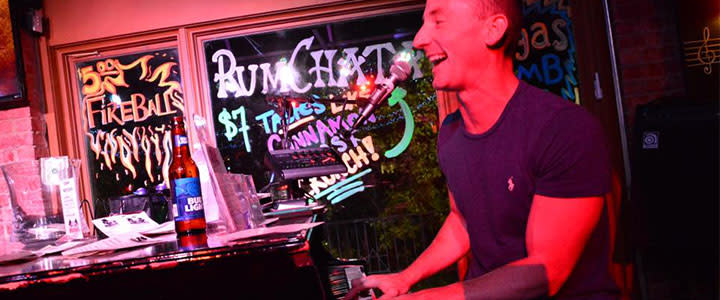 The dueling piano concept is 21 and over only, and the bar has several signature cocktails, or simply choose a favorite highball or beer. If you are having a party, you can get an extra large cocktail for the table with plenty of straws. (Yes, a designated driver or Lyft is a must.) It's strictly non-smoking inside, too, but there is a smoking patio just outside.
If the entire point of your evening is to see a friend as uncomfortable as possible, simply tip the musicians, and your friend will be called up on stage for a custom song, composed in the moment, and occasionally featuring R-rated lyrics. On a good night, one of the pianists may insist she dance, so go easy on your introvert friends.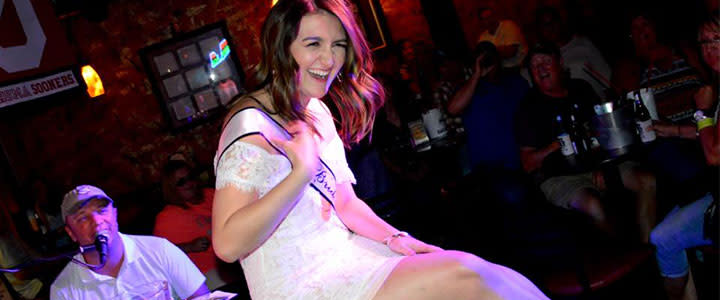 On busy nights, most of the tables are booked, but bar seating and standing are available. You will find paper and pencils scattered throughout the room for requests. We have been more than a few times, and have yet to see the musicians not know a song. If it's especially busy, a tip moves your request to the front of the line faster.
Whatever the occasion, Michael Murphy's is a fun, festive change of pace from live music bars, concerts or clubs, and the musicians really are worth the cover charge. They don't serve food, so eat first, but we actually had food delivered once, so check with the management when you make a reservation.