Onion Burgers are a staple cuisine in Oklahoma City.
What started as a simple culinary technique to make beef last longer and infuse extra flavor, quickly developed into a classic burger style that can be found at several locally owned eateries throughout OKC and surrounding areas. Below are a few mouthwatering onion burgers to add to your list (and where to find them)!
Nic's Grill is a neighborhood gem serving up some of the best onion burgers in the state. The massive, savory burger is served over house-made curly fries. Guests should get there before opening to stand in line because the 15-seat diner fills up fast. The grill has also been featured on Food Network's Diners, Drive-Ins and Dives.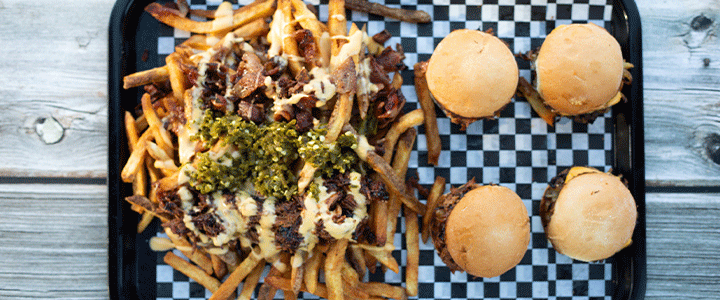 Located inside Parlor OKC in Automobile Alley, MOB Grill (Marco's Onion Burgers) crafted a secret onion burger recipe that is gaining national attention. Marco has been serving up delicious onion burgers since 2014 and knows a thing or two about perfecting flavor combinations. The simple, yet delicious caramelized onions on a juicy cheeseburger is prime comfort food and will keep you coming back for more.
With six locations in OKC, there's no doubt that S&B Burger Joint is a popular spot for locals and visitors alike. The Fatty features classic burger toppings with grilled onions and a Kaiser bun. Try the full size or sliders with an impossible patty, chicken breast, or stick with the classic Angus beef.
Open daily until midnight, you can count on The Garage to serve up amazing onion burgers, fork and knife hotdogs, tacos, and fresh-cut fries, all with some kind of crazy twist. The fried onion burger features thinly sliced onions that are cooked into the patty and topped off with mustard, pickles, and American Cheese. Stop by one of the five metro locations and choose between indoor or patio dining.
As the original onion burger of OKC, Tucker's Onion Burgers in the Uptown 23rd district offers customers delicious, authentic burgers in a casual, classic setting. The Oklahoma Onion Burgers are made from fresh, all-natural ingredients. Don't leave without trying a hand-dipped shake or strawberry limeade!
With more than 30 years of experience in crafting the perfect burger, Bunny's specializes in old-fashioned onion burgers with a scrumptious beef to onion ratio.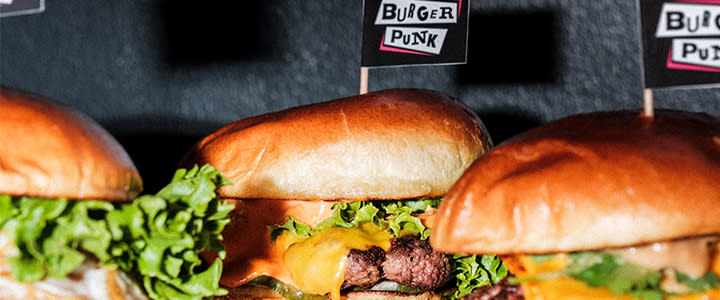 This culture-defining concept focuses on delectable burgers, whiskey, punk rock, and art. With unique ingredients and creative menu items, Burger Punk is anything but a traditional eatery. The Clash and Velveeta Underground burgers both feature grilled onions with an additional spice—jalapeno or habanero—to draw out the flavor. While the inside space only seats about 40, patio dining is also available when the weather permits.